Karnataka: Investor's darling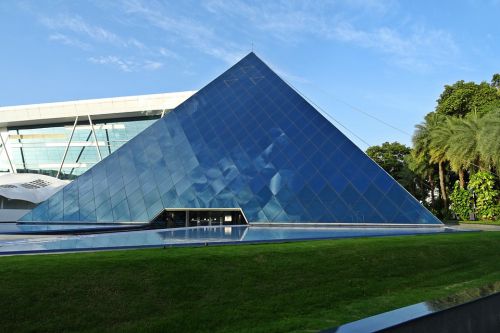 Having attracted the most investments in 2016, Karnataka is already a favorite with investors but blessed with rich minerals and abundant skilled manpower, there is still a lot of untapped potential.
The year 2016 was a landmark one for Karnataka. As per the Department of Industrial Policy and Promotion (DIPP), during the year the proposed investments in the state saw a massive five-fold jump from Rs 31,668 crore ($4.8bn) in 2015 to Rs 1,54,173 crore ($23bn).
It placed the state not only at the number one position in terms of investment attractiveness, it was head and shoulders above the others. With investment of Rs 56,156 crore ($8bn), Gujarat was a distant second. As a result, Karnataka's share in total investment proposals across states around the country went up from 5.3 per cent to 12.5 per cent.
The numbers are remarkable given the fact that Karnataka is no stranger in the game. It has one of the highest growth rates in the country with a CAGR of 13.6 per cent in gross state domestic product in the last 10 years. A robust domestic economy is a significant magnet for investors both domestic and overseas. The total foreign direct investment (FDI) into Karnataka since April 2000 is estimated at $22.37 billion. As such the challenge before the state is different from others. It is not about merely attracting investments but whether it is able to fully exploit its potential.
India's Silicon Valley
With the state capital Bengaluru as the nerve centre of the Indian information and technology industry, the sector's contribution to the state's economy is immense. It all started back in the 1970s when the state's focus on higher education and private sector participation led to the mushrooming of various technical universities in south Karnataka. It is home to over 200 engineering colleges today. This led to a steady stream of skilled manpower that enabled the growth of the IT industry.
The state has 47 IT/ITeS SEZs, three software technology parks and dedicated IT investment regions and with software exports of $10.38 billion, is easily the largest exporter in India.
Today virtually every IT company worth its salt, including the three biggies TCS, Infosys and Wipro, has its headquarters in Bengaluru. There are around 3,500 IT companies including 750 multi-national companies in the state today that directly employ over half a million people, roughly a third of all IT professionals in the country. Bulk of them are in the capital city, which has become the fourth-largest IT hub in the world after Silicon valley and Boston in the US and London in the UK.
"Our experience is that Bengaluru is a source of technical talent. It has very nice weather, people with very strong science background and it is a cosmopolitan city," said Azim Premji, chairman, Wipro at the Invest Karnataka Summit last year.
The city accounts for 16 per cent of the state's population and a mere 0.4 per cent of its total land area, yet it contributes 52 per cent of its total excise duty collections, 57 per cent of its commercial taxes and 98 per cent of its software exports. Karnataka itself accounts for 38 per cent of India's total software exports. The heavy influx of population from across the country is taking its toll on the infrastructure of the city but its popularity remains unabated.
"Youngsters, from both Karnataka and other parts of India, all want to work in Bengaluru. We have worked so hard to convince youngsters to go from Bengaluru to Mysuru and other cities such as Indore, Nagpur, Bhubaneshwar," says Infosys founder and chairman emeritus N R Narayan Murthy. "The reality is all youngsters want to be in Bengaluru."
Its near monopoly in the IT-ITES sector has contributed to the development of other industries as well. Bengaluru is a favourite research and development destination for companies across sectors. There are as many as 400 R&D centres and 85 chip designing houses located in the state for companies as diverse as Qualcomm, Intel and AMD to Bosch, Mercedes Benz, General Motors and Airbus. Further, more than 60 per cent of the biotechnology companies in India have a base in Bengaluru and the state drives 50 per cent of the total revenues in India's biotechnology sector.
Beyond the capital city, the state government is trying to replicate the same model for development of software industry in other parts like Mysore, Hubli, Dharwad, Belgaum, Mangalore, Shimoga and smaller tier II/III cities as well. Nearly 40 kilometeres outside of Bengaluru, a 3,000-acre IT park is being developed at Devanahalli.
High on minerals
If south Karnataka is high on skills, technology and software, the northern region is blessed with abundant mineral resources. Covering an area of 1.92 lakh sq km that includes 29 districts of the state, the mineral belt of the state is rich in gold, silver, copper, iron-ore, manganese, limestone, dolomite, asbestos, bauxite, chromite, kaolin and granite rock.
The gold mines of Hutti and Raichur produce on an average 3,000 kg gold every year, accounting for 84 per cent of country's gold production. Similarly, in iron ore the state has resources of over 9,000 million tonnes concentrated in the districts of Bellary, Hospet and Chitradurga. It also has the largest reserves of limestone and manganese. The presence of these minerals has resulted in robust mining, steel and cement industries in the state. Currently, there are 24 iron ore mines operational in the state and two of the 13 integrated steel plants in India are in Karnataka. This includes JSW Steel's Vijaynagar Steel Plant in Hospet, the country's largest single location steel plant.
"The mineral resources of Karnataka is one of the best not only in India but in the world," says R.K. Sharma, secretary general, Federation of Indian Mineral Industries. "I would say we have not exploited even 30 per cent of the potential. Mineral resources is something that has a tendency to grow as we explore more as we do not for sure what all minerals and in how much quantity are hidden deep in the earth."
The story of the state not utilising its full potential is particularly true in this sector. A number of global steel majors including L.N. Mittal's ArcelorMittal and Korean steel giant Posco had in the past shown interest to set up multi-billion-dollar facilities in the state owing to its iron ore resources, ports and central location. Yet, none of these projects could materialise.
The state's mining industry is also the victim of widespread corruption charges and rampant flouting of environmental norms that led to the Supreme Court imposing a temporary ban on mining in the state in 2012. This was a major set-back to the industry. With the new mining act doing away with discretionary allotment of mines in favour of open auctions, the power of state governments to lure investors by promising mineral licenses has also been curbed.
"In 2007-08, many steel projects were cleared by the governments with good intentions, they were promised mining leases. Now the Supreme Court has said that mining leases can only be done through auctions and those who have an established steel industry can participate in the auction," says R.V. Deshpande, minister for large and medium scale industries. "We had even cleared Lakshmi Mittal's project. But they ask us if we can give them mining leases and we have to say no. In the present environment, it looks very difficult and we can't blame anybody for it."
Rising competition from other states
The state also has its fair share of critics that say there is a sense of complacency that has crept into the bureaucracy considering that the state ranks high among investors anyway. The criticism rings true if one looks at the number of big manufacturing projects Karnataka has lost in the past to other more aggressive states.    
When Tata Motors was looking for an alternate location for its high-profile Tata Nano factory after its project in Singur in West Bengal got embroiled in political cross-fire, Karnataka was one of the prime candidates. A team of executives also visited the state multiple times and were shown numerous potential locations including one in Dharwad as well. Eventually, however, the factory was shifted to Sanand in Gujarat which has used the Nano factory as a springboard for a fledgling automotive industry in the state.
Later in 2014, Hero MotoCorp, India's largest two-wheeler manufacturer also chose to set up its upcoming factory in Andhra Pradesh after taking a good look at Karnataka. So too did Kia Motors of South Korea, the sister brand of Hyundai Motor Corporation that recently announced a Rs 10,000 crore ($1.5bn) investment in Andhra Pradesh. A more telling example was that of iconic British bike maker Triumph's pull out from the state apparently frustrated by the tardy progress on land acquisition and the lackadaisical approach of the state government.
The company had initially planned to build a 250,000 unit per annum manufacturing facility in the Kolar district spread over a 30-acre plot in Narsapura at an investment of Rs 850 crore ($127mn). It would have been close to an existing two-wheeler factory owned by Honda. Despite several reminders, the state government did not respond to Triumph's grievances regarding commencing operations, which prompted the company to move its operations to Manesar, which it found was more welcoming in comparison. Haryana is already an established automotive hub in the country with a number of factories including that of US bike maker Harley Davidson, an arch rival of Triumph.
"There was a lot of pro-activeness when we were scouting for a location but once it was settled the state government became lazy," says a company official. "The pace of progress wasn't as per our satisfaction."
The success of the Invest Karnataka summit in 2016, however, indicates the state is keen on shedding that aura of complacency. Among the many steps that have been taken to facilitate ease of doing business in Karnataka include a dedicated single-window agency for projects, computerised property registration and provision for online approvals for a host of facilities like consent from the pollution control board, commercial tax, building plan approval in Bengaluru and labour and factory related registrations and renewals.
Earlier this year, the state also introduced an NRI policy to attract investments from non-resident Kannadigas. The hunger for more, is palpable.
"These days every state organises investment summits and crores are promised at these events but I was actually hesitant to sign these Memorandum of Understandings. (But) they are taking shape and many have been converted into investments," says Deshpande. "But a lot has to be done. I always think that I got less and should get more. I believe in results."
With the state on top among investors, at least in perception the results are visible.