Jersey and India can build strong digital ties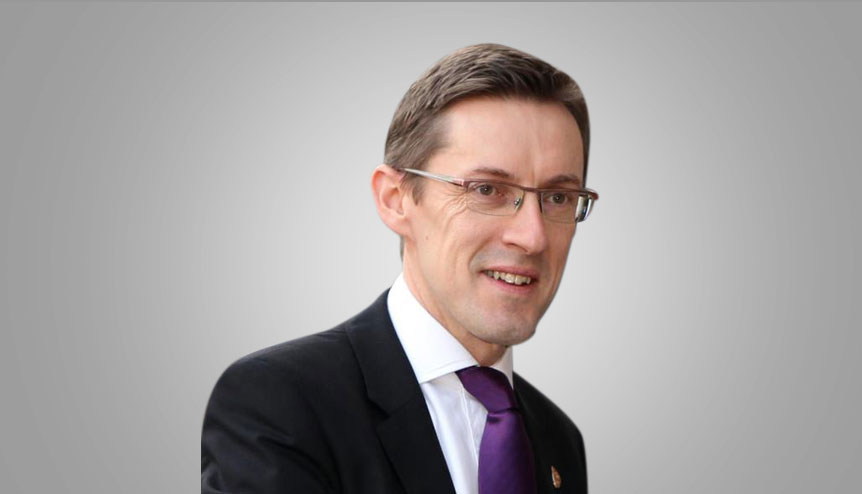 A dynamic financial landscape, strong professional pool and an affinity for digital innovation make Jersey an attractive investment destination, says the region's External Relations Minister.
For over 800 years, Jersey has been a self-governing, autonomous Crown Dependency. It is the largest of the Channel Islands, lying 85 miles off the English south coast and just 14 miles west of Normandy.
With a population of slightly over 100,000, the Island would certainly not qualify for a list of the 50 most populous cities across the Indian continent. It is just a little larger in size than Kochi, in Kerala—just nine miles by five—and yet its contribution, not only to the UK but also to the global economy, belies its small stature.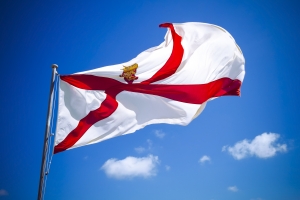 Jersey has a long-standing reputation for both political and economic stability, having been a leading international finance centre for more than 50 years. Combined with a strong and respected regulatory framework, the island's success is based on the skills and expertise of the large number of professionals who work here, in no small part drawn by our beautiful environment and the benefits of island living. Added to this ease of doing business is the excellent accessibility and connectivity, with 36 daily flights from more than 20 airports across the UK and Europe, including major European technology centres.
Jersey has always been outward facing. From Jersey fishermen making the formidable journey to the fishing banks off Newfoundland in the 16th century to today, as a leading international finance centre, tourist destination, digital innovation hub and exporter of some of the most recognisable food and drink products in the world, Jersey's outlook has always been truly international, and our small Island continues to make an impact worldwide. We are proud of our distinct customs and culture—from our own elected parliament and legal system to our Norman road names and cherished £1 bank notes—but the economic, social and cultural ties between the UK and Jersey are many, deep and varied.
Jersey is, of course, globally renowned as one of the world's international finance centres. The island has flourished for the long term by ensuring we maintain our reputation as a well-regulated jurisdiction that meets global standards—we will continue to do so and maintain our hard-fought position at the top of compliance league tables for years to come. As such, we are natural partners for international business, whether through facilitating investment into the UK or supporting UK investment overseas, acting as a testbed for emerging digital technologies on our world-leading fibre-to-the-home network, or promoting high-quality, high-value products worldwide.
Jersey has well-established commercial relationships with Indian businesses, and has, in recent years, seen an increasing use of Jersey investment vehicles to conduit international capital into India for infrastructure projects. Jersey also hosts a number of successful companies of Indian origin, most notably Bharti Airtel and Infrasoft Tech, both of which provide skilled employment opportunities for Jersey residents.
Jersey has been sending Ministerial and trade delegations to India for more than 10 years. An important milestone was the signing, in 2011, of a Tax Information Exchange Agreement, joining together in our commitment to demonstrate our compliance with global tax standards. I hope that over time we can develop the treaty relationship between Jersey and India further.
In 2018, a scheme to help businesses access the Indian market was opened up to Jersey firms. The Access India programme, an initiative of the High Commission of India in London, offers mentoring and advice to companies with high-end technologies and innovative products looking to do business in India. I am delighted that we could offer these opportunities for island businesses looking to enter the India market.
Jersey businesses across a range of sectors—from life sciences to fintech to energy—have expressed an interest in India, and, with the continued support of the Indian High Commission and the UK India Business Council, we are helping them to build up their knowledge and understanding of the India market so that they can achieve commercial success there. I hope to visit India myself later this year to support these businesses and raise the profile of Jersey.
India is, without doubt, undertaking an impressive journey of inclusive growth, liberalisation and engagement with the wider world. This will certainly help to unlock the immense creative potential of its young and aspirational population. The digital economy will be a major driver of this transformation. Like India, Jersey is forging a new identity at the cutting edge of digital technology, with a particularly strong reputation in fintech. Jersey is a full-fibre island with a world-leading ultrafast, fibre optic broadband network. Digital Jersey, our economic development agency, works to upskill the Island's workforce, create new digital jobs, increase productivity, and develop strategies to make Jersey a world-leading base for digital innovation. It is developing a strong reputation globally for supporting women in the tech industry.
Digital Jersey has also promoted SandBox Jersey, which offers the Island as a testbed for new digital products and services. In September 2019, Digital Jersey will open a new Digital Skills Academy, which will help to train the next generation of digital entrepreneurs on the island. I believe there are significant commercial opportunities to be captured from collaboration between Jersey and India in the digital sector.
The uncertain impact of Brexit on our island highlights the importance of continuing to promote Jersey on the international stage, as a safe, stable and secure global business centre, with a supportive regulatory environment and a beautiful Island to live in and visit.
Jersey will continue to navigate uncertain times with success and resilience, building on our long history of overcoming external challenges. I am certain that, no matter how Britain leaves the EU, our Island will be a stable place where business can invest with confidence. I hope that, through our continuing engagement with India, our commercial, cultural and political ties will strengthen over the years ahead.
Senator Ian Gorst is Jersey's External Relations Minister.