Italy reaches out for Indian investments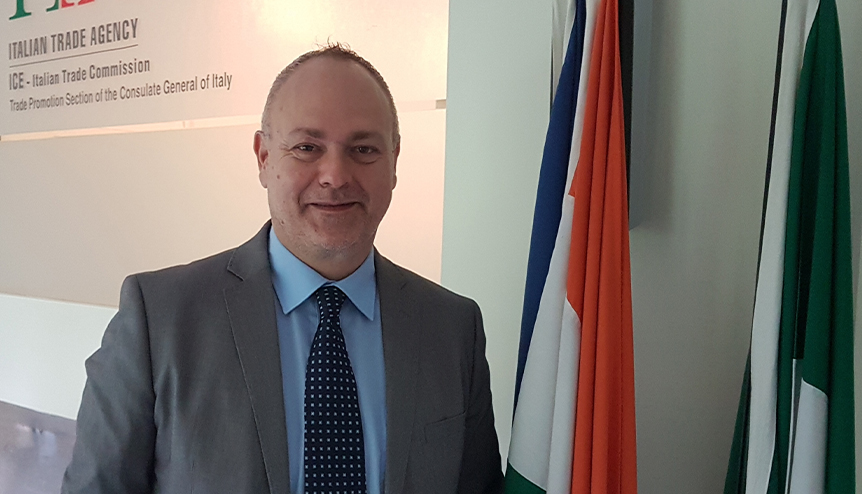 An Italian Trade Agency chief paints the economic landscape that awaits Indian companies eyeing this European Union (EU) country.
Italy is one of the world's most iconic destinations, combining an unmatched cultural heritage and striking sceneries with one of Europe's top performing and most diversified economies. With a GDP of over €1.6 trillion and a population of over 60 million, Italy is the world's eighth largest economy.
It is a very open economy, a welcoming place for investors and has taken significant steps towards restoring investors' trust. After a series of intense reforms implemented since 2011, Italy is now 10th globally and fourth in the EU, in the "2018 FDI Confidence Index" survey carried out by A.T. Kearney; up three ranks in a year (six in two years), now ahead of the likes of Netherlands and Sweden. This significant rise proves renewed interest for the country, considering Italy had fallen out of the top 25 from 2007 to 2014.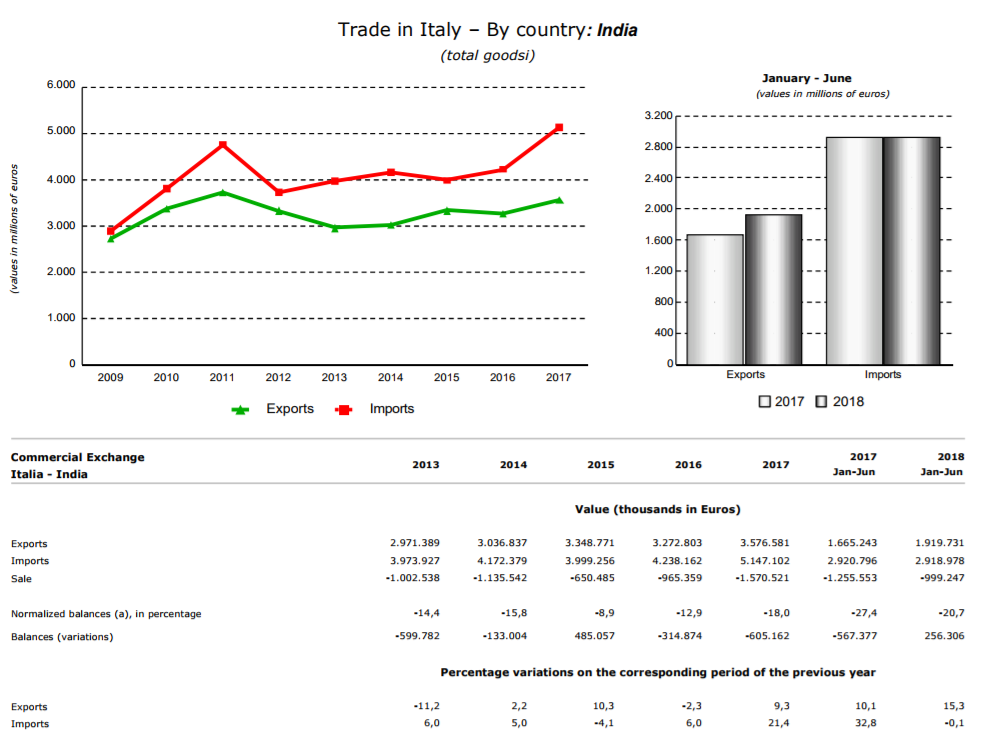 According to recent studies, Italy was ranked 13th in the world and fourth in Europe for inward FDI flows in 2016 (€29 billion) including 181 greenfield investments, up 50 per cent on 2015, (€19 billion) including135 greenfield investments[1]; this put it ahead of France ($28-billion) and Germany ($10-billion), showing renewed interest for the country.[2] Companies owned by foreign investors now employ over 1.2 million people in the Peninsula.
Businesses in Italy have duty free access to more than 30 national markets within the European Economic Area and over 500 million high earning consumers.
It is the home country of many of the world's leading multinationals such as ENI, FCA, Ferrero, Luxottica and Leonardo and it hosts many other top multinationals, particularly in advanced and high-tech sectors. With 27 companies in Forbes Global 2000, Italy is fifth in Europe for number of large corporations.
The country takes full advantage from its natural location at the crossroad of the Mediterranean and Europe thanks to a strong and constantly improving transportation infrastructure (highways, highspeed rail, ports and airports) developed on its two key axes: North-South and West-East, allowing fast and easy access across markets.
As founding member of the EU, Italy is one of the three key markets in the Eurozone along with Germany and France. Far from the common clichés, Italy is a diversified economy and a country of industrial excellence in key sectors such as Machinery, Automotive or Aerospace. Moreover, Italy's high-purchasing power and long history for taste and quality makes it one of the leading test markets in the world. Thanks to this unique culture, Italy is one of the world's top exporters and open economies.
Italy has been declared the world leader in Cultural Influence and Heritage worldwide in US News "Best Countries" Ranking 2017. The peninsula exports, like no others, its culture and products all around the world. From the iconic Vespa and its high-tech Ferraris to its superb cuisine. Joining this key market will give your product the edge it needs to thrive. In selected markets, such as the production and consumption of agri-food and luxury products, Italy is Europe's leader.
And "Made in Italy" goes far beyond its traditional Fashion, Food and Furniture products. The Italian industry is in fact led by its high added-value Machinery, Pharmaceuticals and other High-Tech sectors.
Italians are demanding consumers and a key clientele to understand to enter the European market. Italians are often early adopters of new technologies and fashions, with an influence that reaches far beyond its borders. Setting up your business operation in Italy will open the doors to a market of over 500 million people from the vantage point of trend-setters, accustomed to high standards of quality and safety.
With a working age population of 39 million people, Italy offers an extensive, qualified and diversified workforce. The single largest macro-sector remains manufacturing with 3.6 million employees, followed by commerce activities with 3.3 and construction and tourism both with 1.2 million (Istat).

Employment in high- and medium-high technology manufacturing sectors represents 6.1 per cent of total employment in Italy, above the European average (5.8 per cent) and second in Western Europe.
Employment in knowledge-intensive service sectors account for 34.6 per cent of total employment in Italy (Eurostat, 2016).
Italy is attractive to internationally mobile talent and was ranked sixth in the world as the best place to start a career by US News "Best Countries" 2018.
Tax incentives have also been introduced recently to attract human capital to Italy, namely for:
highly skilled employees and self-employed, who have been residents for at least the last 2 years of an EU country or of a country with an exchange of information agreement with Italy who establish their tax residence in Italy,
researchers and professors, who have been carrying out qualifying research and teaching abroad for at least 2 years and who start working, and therefore become resident in Italy for tax purposes
Building on its tradition of innovation, Italy spends a growing part of its GDP and over $26 Billion on R&D activities annually. Italy has developed a world class R&D environment and the country now hosts over 118,000 qualified researchers.[3] Our annual R&D expenditures of over $26 Billion are amongst the highest in the world and, in absolute values, rank Italy as 10th in the OECD and fourth in Europe.
In the past decade, the share of GDP allocated to R&D increased from 1.04 per cent in 2005 to 1.33 per cent in 2015. This trend is driven by private sector expenditures, which account for over 58 per cent of total funding. With 780,872 international patents filed, Italy is ranked 10th in the world and 6th in Europe (OECD, 2015).
As a result, Italy ranks fifth in the EU for the contribution of high-tech and medium-tech products to the trade balance as  per cent of total exports and imports of products, and sixth for Design applications.[4] .
The country offers a radically improved business environment, which builds upon bold government reforms and Italian business dynamism. Thanks to its increased competitiveness, Italy has been welcoming more and more investors.
Almost 13,000 companies are fully or partly owned by over 6,700 foreign investors in 2015, up 41 per cent since 2005. These companies employ over 1.2 million people, of which 500,000 are in manufacturing. These jobs account for 11 per cent of the manufacturing workforce, producing more than 20 per cent of the domestic turnover and accounting for 26 per cent of the national exports.  Foreign owned entities made over €573 billion in 2015.
The Italian Trade Agency — ICE is the government agency whose mission is to promote trade and facilitate foreign investment into Italy. ITA/ICE advertises investment opportunities in Italy, offers free information, advice and services to support companies and entrepreneurs from the planning stage to the launch and expansion of their business in Italy. This activity is carried out in cooperation with our network of offices abroad and FDI Desks.
Further, together with the government owned Invitalia, we do also assist investors, both newcomers and well established, in any related issue and contact with both central and local Administrations and inform them about the incentives available. Post-investment assistance is one of our tasks to insure successful investments.
We do also offer sector studies listing relevant opportunities and advantages for investors.
EY European Investment Monitor
Italia Multinazionale 2017, UNCTAD (2017) on data from Financial Times Ltd, fDi Markets
ISTAT 2014
Eurostat 2014 Research and Innovation performance Survey
Fabrizio Giustarini is the Trade Commissioner of the Italian Trade Agency in Mumbai – mumbai@ice.it; newdelhi@ice.it; and fdi@ice.it.