It is time for Indian companies to make a direct connection with Europe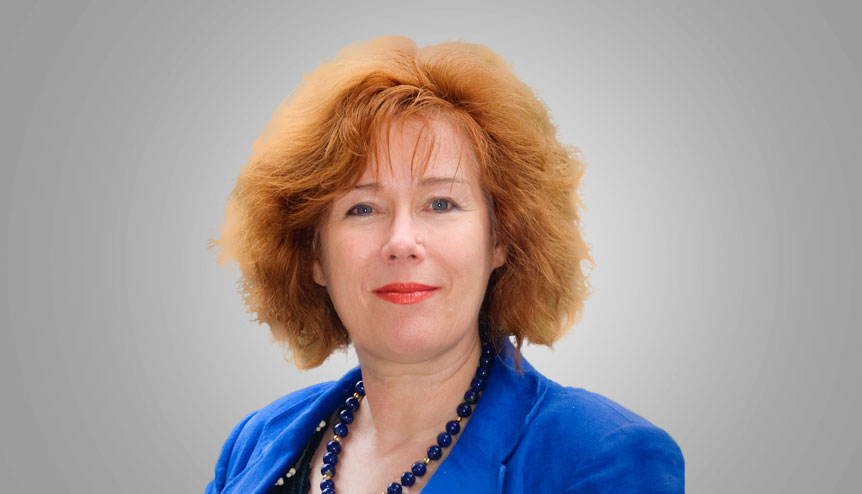 A policy expert discusses business opportunities and operational challenges faced by Indian companies looking to expand into Europe, especially amidst Brexit.
Brexit is a continuing challenge for businesses in which the most difficult aspect is uncertainty. As I write, there is no solution clearly in sight. The cliff edge of 29 March may be averted, but the schisms marking British politics show no sign of bridging the divides. Business leaders have been stating for a long time that we must "hope for the best, but plan for the worst".
All challenges, of course ,also bring opportunities; so let's start by focusing on this aspect.
Trade in goods between the EU and India almost doubled in the last decade and trade in services is also increasing. The EU is currently India's largest trading partner, ahead of China and the USA. At the same time, India is the EU's 9th largest trading partner, accounting for 2.3 per cent of EU's total trade in goods, though well behind the USA (16.9 per cent) and China (15.3 per cent). So, there is much scope to develop further. The EU is the first foreign investor in India, though still well below EU foreign investment stocks in China. Some 6,000 EU companies are present in India, providing directly 1.7 million jobs and indirectly 5 million jobs in a broad range of sectors.
The UK has often been the entry point for many Indian businesses into Europe, with many long-standing links and connections already in place – but now may be a good time to reflect on how to make more direct connections with Europe's diverse and arguably fragmented markets – and to capitalise on the benefits of the overall EU Single Market, which, after Brexit, may not remain in place via the UK.
There is certainly a scope to improve: even within the EU's Single Market, only 8.4 per cent of European enterprises are trading across borders. How can we improve on this lamentable figure?
Let's look at how the internet is changing the playing field for all business. Digital disruption is the name of the game – new opportunities are developing apace online. The internet is growing all the time – not least in India where people are coming online at a rate of three every second. Today, over 465 million people in India have access to the web, and that figure is predicted to double by 2025.
Traditionally many small businesses have looked to local business networks, such as chambers of commerce, to make business connections. Face to face meetings and networking at chamber events, finding business leads, getting referrals from known contacts are all tried and trusted channels for business development. This can be effective – but also very time consuming, and very challenging for business across borders.
With the internet, it is apparently now as easy to do business with companies anywhere in the world as with the traditional connections built over time. However, most of us still prefer to do business with companies we know, like and trust. The internet is open, but how do you know who you are really dealing with? How do you know who to trust?
There is no shortage of online business platforms, in both the public and private sector. As a starting point, the European Commission's Enterprise Europe Network (EEN) may be a useful resource to explore. The Commission has invested considerable resources in the EEN network, to support the internationalisation of SMEs. EEN works with networks in over 50 countries. In India, the Enterprise Europe Network is coordinated by the European Business and Technology Centre (EBTC), along with the Federation of Indian Export Organisations (FIEO) as contractual partner.
For those SMEs who find that public sector support, however well intentioned, can be perhaps rather bureaucratic, in TIAO we have recently created a new platform which works directly with businesses and local chambers of commerce to put the needs of SMEs first.
We are focusing on trust as a core principle, with an ethical approach which we believe will help Europe to set global standards for B2B online platforms.
This is endorsed by recent policy frameworks emerging from the EU regarding Artificial Intelligence. American and Chinese companies already dominate the B2C world online, and are now are gearing up for the current battlefield in AI. In response, the EU is setting out its stall to become a world leader in what it calls "trustworthy" artificial intelligence.
By ensuring AI applications follow ethical guidelines and base decisions on transparent criteria, policymakers believe they can boost consumer confidence in European AI. This could provide the USP or "silver bullet" for the EU against competitors in Silicon Valley and Shenzhen.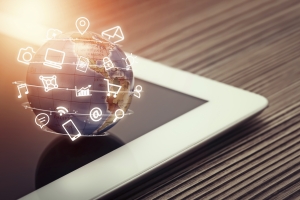 In line with this approach, TIAO has designed and built a digital platform which focuses on trust in business connections. TIAO (which stands for Trust Is An Outcome) works with business networks, and in particular local chambers of commerce globally to interconnect their members with each other, replicating their local safe and trusted environment at a global scale. Every chamber provides a local moderator who knows their members, their local market and can provide personal help and expertise. This creates an interconnected global business development platform for SMEs in which trust is inbuilt and decentralised – to create business without barriers anywhere in the world.
Today we believe our platform is the most efficient and effective way for companies to develop new business relationships in a safe and trusted environment.  We provide SMEs with a powerful tool to reach out directly to new clients and trusted suppliers supported by their local Chambers of Commerce, who in turn we enable to reposition themselves as the most effective 21st century gateway for SMEs seeking business opportunities anywhere in the world.
TIAO already has over 10,000 companies on the platform, currently facilitated via British and Belgian chambers worldwide, with members in 23 countries on 4 continents. TIAO is not yet present in India – but we would welcome the opportunity to explore making connections with Chambers of Commerce and directly with businesses in India.
So, whatever the outcome from Brexit, businesses will find a solution: combining the online world with the best of personal connections creates a winning formula for us all.
Glynis Whiting is the Managing Partner of TIAO and former President of the British Chamber of Commerce in Belgium.