It baffles me that an Indian fashion brand is yet to make a major global play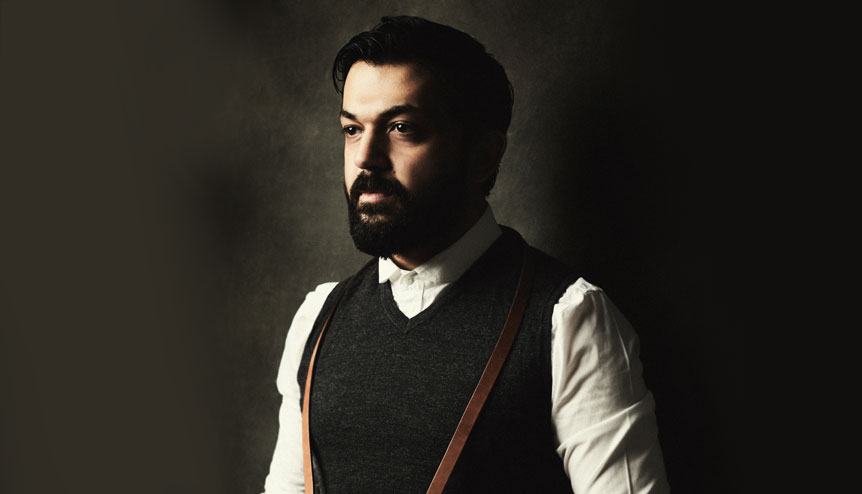 Gautam Sinha is a designer-cum-entrepreneur who recently brought his Indian brand of leather products Nappa Dori to Britain, with a flagship store in the heart of London. In this interview with 'India Global Business', the Founder & Creative Director of the company takes us through the journey of the designer brand from the by-lanes of Delhi to the UK capital and what gives his products such a global appeal.
What has the journey been like from India to the UK?
Nappa Dori was established in December 2010 and since then has grown into one of the most renowned brand names in the Indian design industry – with five stores located in Delhi, one each in Bombay and the Maldives. These go alongside two cafes as part of our brand experiences called Cafe Dori, known for coffee and tea and an all-day dinning offering which has become a household name and a gathering point for creatives to come and interact. Besides, we also stock in some of the key concept stores around the world.
We recently branched into London, which was being planned for almost two years and we were scouting for the right location that complemented the brand and also offered a diverse clientele and for us. Seven Dials offers that perfect mix. Located in the heart of the city's Soho and Covent Garden area, there is the tourist traffic but also a more discerning audience who are aware of the eclectic mix of brands here.
We are currently underway to open two new locations, one each in Delhi and Bombay, and will be ready by September. Along with that, we are in plans to expand our reach in the UK with a second location. In the next calendar year, we plan to expand into Europe and the US.
What makes this concept a perfect fit for the UK market?
I feel the historical connect makes it a natural fit for the UK market – we celebrate the fusion of British and Indian design sensibilities but with a stronger influence on Indian artisanship. Nappa Dori is deeply rooted in showcasing traditionally-handcrafted products but with an international palate, using age-old techniques of hand-stitched leather with a simple minimal shape. London being one of the key fashion capitals in the world and an English-speaking hub helped us make the decision to move and open our first boutique over here. The transition had to be smooth for an independent brand like ours and the UK ticked a lot of those important boxes for us.
Is India's artisanal craftsmanship going global?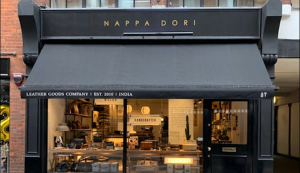 Yes of course, we celebrate Indian artisan and craftsmanship in each individual product we do, from the age of the techniques, hand-stitching leather by traditional artisans to hand-dying leather and most importantly showcasing Indian fabrics in our products. I think Indian craftsmanship is already global, it's just not under an Indian label. More than half the products made by any high street brand and luxury label are made in India.
It still baffles me why an Indian fashion brand hasn't made a major play in the global market. We supply to the world but haven't been able to showcase things under our own brand. Nappa Dori is definitely the first move towards changing this. There are a lot of amazing Indian brands waiting in the wings and you will see a massive change in the global market in the next five-ten years when it comes to Indian brands.
What are some of your design inspirations? 
The one thing which has constantly inspired me is travel. It's the best education one can give oneself. It evolves you as a person and specially as a creative individual. I love looking at architecture; it's a big influence in my designs. I am not into museums, I know I shouldn't be saying this, but I feel the beat of the city and its heritage in the thrift shops and flea markets – that's my museum. You never know what's going to inspire you by looking at the history of someone's belongings. It's truly amazing.
What inspired the charity connect?
Harmony House is very close to our hearts. It's a non-governmental organisation (NGO) looking after underprivileged children in the outskirts of Delhi. It is a family-run NGO and I am proud to be a trustee. It's for children who are left on the roads as their parents go work as day labourers and are prone to abuse. Especially girls as little as four years old, who are left on the streets unsupervised. Hence the idea of Harmony House – who create a day care for street kids to have a safe nest, until their parents return from work in the evenings. They have teachers who teach Maths, English, Social Skills, Yoga and Gardening. The children are also given food during the day.
Harmony House has provided some of the mothers of the children paid jobs, where they cook for the kids, which is how they create a true connection. We at Nappa Dori are involved not only at a monetary level by giving a cut of our profits to run the place but also interacting with the kids on a regular basis. We raise money through our Christmas markets with the proceeds donated to the charity. The programme started with just four-five kids but now has more than 500 enrolled.