Israel has emerged as a hub for deep-tech start-ups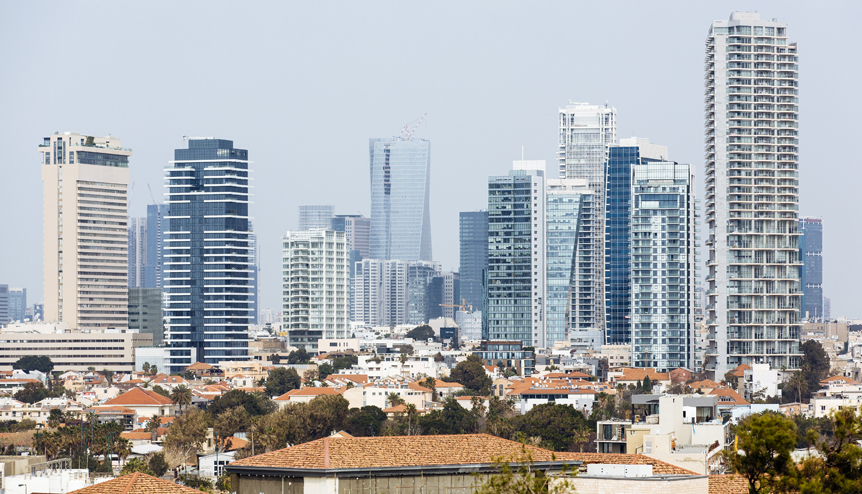 Israeli tech can offer innovative solutions to challenges that some of the rapidly scaling start-ups face in India.
Highlights:
Israel's vast and innovative ecosystem for start-ups has earned it the title of 'Silicon Wadi.'
Israeli expertise in innovation and tech can helps Indian MSME entrepreneurs in technology adoption.
One of the significant challenges is each country's unique concept of time, with Indians preferring to spend time developing relationships and investments and Israelis preferring to close deals quickly.
Today, a large number of renowned foreign and domestic venture capital firms, corporate investors, angel groups, and strategic players from all over the world are continually looking for innovative start-ups to invest in or to acquire. Thousands of these ventures have flourished around Tel Aviv and nearby cities, earning the area the nickname of Silicon Wadi (wadi means valley in Hebrew). However, Silicon Wadi has a small domestic market to cater to – Israel has a population of less than 10 million. So, at 1.3 billion people, India has become an enticing market to offer deep tech solutions.
India's MSME industry is one of the largest in the world. Except, for most MSMEs, global markets are a confusing space. One of the aspects holding down the MSME sector is their age-old inefficient methods of operating business and their sluggishness to adopt new technology; this is followed by the lack of skilled workforce to exploit technology and the high cost of equipment.
The need of the hour is to create more awareness among MSME entrepreneurs for technology adoption and to help them understand how transforming from a traditional business to a digitally active space will be a boon to their business and the sector at large.
Monday.com and Wix.com, both Israeli Unicorns, have been able to tap into the SMB markets mainly because they were able to recognise the requirements of small businesses. Any small business is time-sensitive in its implementation cycle. The workflow management tool designed by Monday needs no training and is easy to implement. Wix recently launched a suite of promising new products for small businesses under the umbrella name Ascend.
Most large and small-sized businesses in India consists of B2C service providers in sectors such as e-commerce, food delivery, mobile wallet, and ridesharing. Israel, on the other hand, has been home to pioneering B2B deep-tech and product companies. It is easy to see this hand in glove relationship where the Israeli companies are bringing innovative solutions to challenges that some of the rapidly scaling start-ups face in India.
One of the more significant challenges is each sides' unique understanding of the timeline. For Indians, to successfully penetrate the Indian market, you need patience and an investment of several years of relationship-building before it is possible to see any return. On the other hand, Israelis are known for and prefer to close deals swiftly.
At Onnivation, we do joint ventures with Israeli deep-tech companies and help them scale in India. We finance the growth, put in place the management team and drive their sales and growth.
We have 15 companies in our portfolio in the areas of media, e-commerce, fintech, data science, advertising and marketing technology, cloud and DevOps.
We are also in the process of setting up the first India-Israel focused Venture Capital fund.
Spotinst, with its proprietary machine-learning algorithm, has helped prominent Indian companies such as MakeMytrip, Sharechat and Freshworks to reduce the cost of their Cloud computing by over 80 per cent. OTT digital platform ZEE5 has entered into partnerships with 15 Israeli tech companies including Applicaster, a company simplifying the production, delivery and management of direct-to-consumer media applications, to enhance the former's user interface and experience.
Several large consumer internet companies are venturing to Israel to solve deep tech challenges around data, personalisation, marketing and user retention.
Indian businesses looking to partner with Israel companies will find these tips helpful.
Be very specific in what you want. A good Israeli company is flooded with partnership requests from all over the world and so, your proposition should sound practical and very targeted.
Start small, deliver, build credibility and then negotiate long-term contracts. Israelis take time to trust outsiders.
Always reach out to a company through a reference (Israeli Embassy or an Israeli local).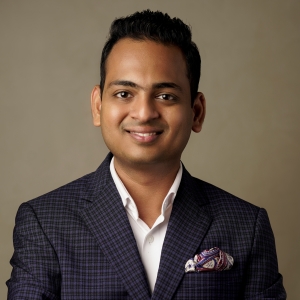 Saket Agarwal is the Founder and Managing Partner of Onnivation.