Investors keen to bring in fresh capital in Indian renewable business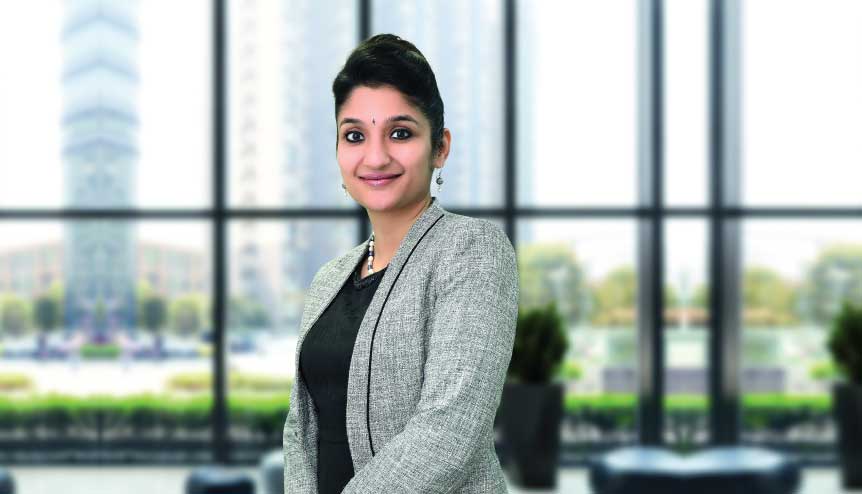 Interview
Tanya Singhal, Founder and Director of SolarArise, discusses how India can become more self-reliant in the renewable space, the company's recent solar project and the future of renewable adoption in India.
Could you tell us about the 75MW solar project that you have recently launched in Uttar Pradesh?
The Uttar Pradesh project is SolarArise's sixth large utility scale project and is being developed in Budaun district, Uttar Pradesh. It is spread across over 250 acres of land. The plant, expected to commission by the end of this year, will generate over 120 Mn units of electricity annually and reduce ~46,000 tonnes of CO2 emissions per annum. It is being built using a fixed tilt plant design with mono-perc 385-390 Wp modules. The project has a 25-year Power Purchase Agreement with the UP government at a tariff of INR 3.21 per unit.
Related stories: India's world-class energy service vocally local in UK

India can lead the way to greater energy efficiency, globally
How is your renewable business shaping up this year?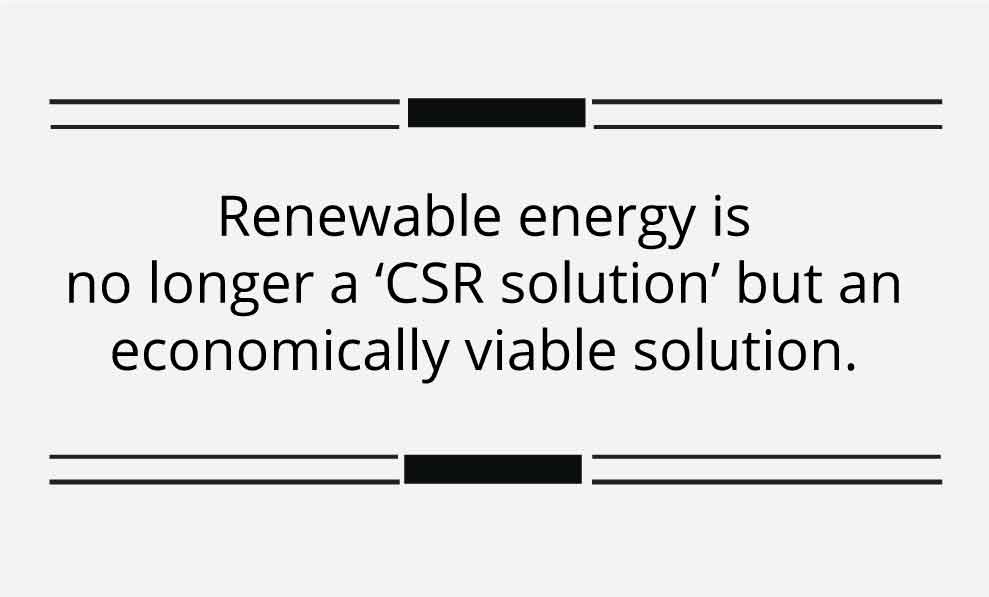 Our overall business has been booming. Now, more than ever, the world has realised the power of clean air and the need to shut down each and every coal plant in the country. There is a massive interest from investors to bring in fresh capital in renewable business. The government has increased allocations of the renewable projects and thus a robust pipeline is available. While there were small temporary hiccups in projects under construction due to the lockdowns amid Covid-19, construction is now back in full swing. Existing plants have overperformed in generation and we are ramping up capital to be deployed in new projects.
India imports nearly 95 per cent of its solar power equipment requirement from China that results in forex outflow of $10 billion per year. In your opinion, how can India reduce its dependency on China and become more self-reliant in the renewable space?
'Where there is a will, there is a way'. India has chosen the path of 'Aatma Nirbhar Bharat' or 'self-reliant India'. Indian Power Minister, R.K. Singh, and Ministry of New and Renewable Energy have embraced this with open arms and are aiding both manufacturers and developers to achieve this goal. Manufacturers across the value chain (and not just modules) are given incentives like enabling policy, tax incentives, R&D support, low cost of capital to quickly ramp up domestic capacity. India already has over 10 GW of module manufacturing capacity and a similar capacity is planned to come up. On the development side, while costs may go up slightly due to purchase of relatively higher cost domestic equipment, the same is offset by access to lower cost and longer tenure debts. India and Indians are ready to take higher rates of power to support Make in India. With scale up over time, domestic equipment, which is already of world class quality, will also match global costs.
How do you see the future of renewable energy adoption in India, and what barriers need to be overcome to meet all the national and regional mandates?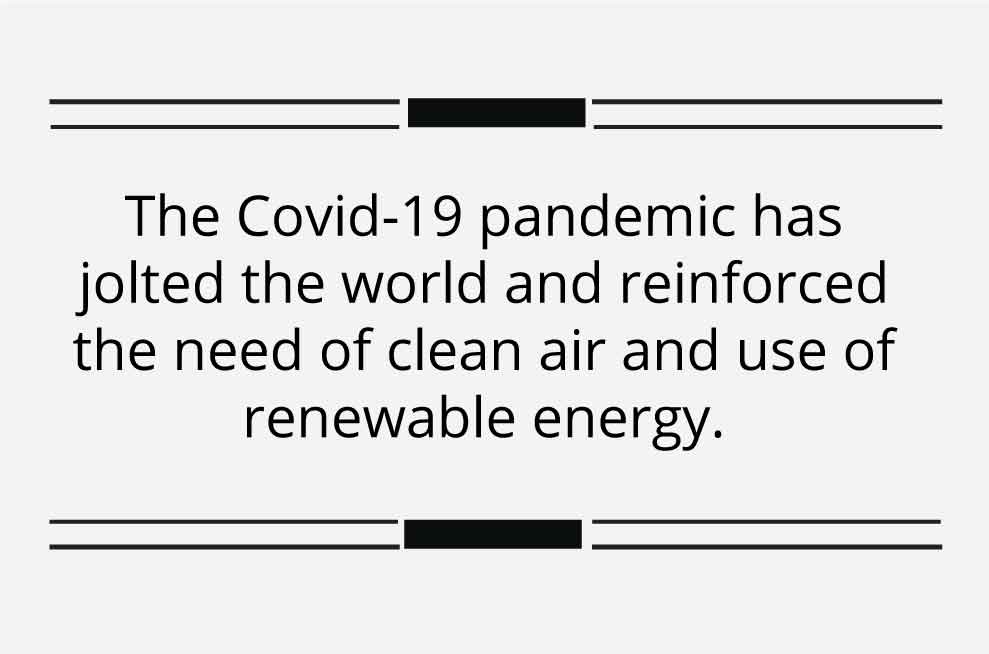 The Covid-19 pandemic has jolted the world and reinforced the need of clean air and use of renewable energy. It has established that subtle changes in each individual's behaviour can bring massive changes and can help create a new 'normal'. The time is not far when I feel I will see my aim of entering this sector being fulfilled – 'To shut down each and every coal plant and India to be completely powered by renewable energy'. There will be short term push back on loss of capital already deployed in coal plants, closure of certain jobs but those will be easily overcome by upcoming large renewable capacity. We are already seeing a massive support in policy, change in regulation, access of low-cost funding for renewables, R&D support. Renewable energy is no longer a 'CSR solution' but an economically viable solution with prices already at grid party. The key will be to ensure round the clock power by having appropriate storage facilities, either via large 'energy storage parks' or via attaching storage facilities to individual plants and also to develop a robust evacuation infrastructure.
The Indian Power Ministry may consider extending the waiver of Inter-state Transmission System (ISTS) charges for renewable energy projects. How will this decision benefit the industry?
Extension of waiver of ISTS charges will be a welcome move for the renewable industry. ISTS projects are key for India's rapid renewable energy growth strategy. ISTS projects directly connect to the national grid, are of larger scale (~300-500 MW per project), IPPs are free to choose the land location anywhere across India and are backed by credible off-takers. This flexibility increases IPP's interest and equity returns. To date ~35000 MW of ISTS projects have already been tendered.
What inspired you to co-found a venture in renewable energy space?
A few years into my career at the Boston Consulting Group, I attended a presentation which showed a small box on the map of India, and just filling that small box with solar panels was sufficient to power all of India! I was awestruck. The sector was waiting and all it needed was professionals to jump in and realise its potential.
That inspired me and in 2010, after 4 years in consulting, I took the plunge. I left my stable, flourishing consulting career and started my entrepreneurial journey to make solar an affordable reality in India.