Investing in Andhra Pradesh a win-win situation: Chandrababu Naidu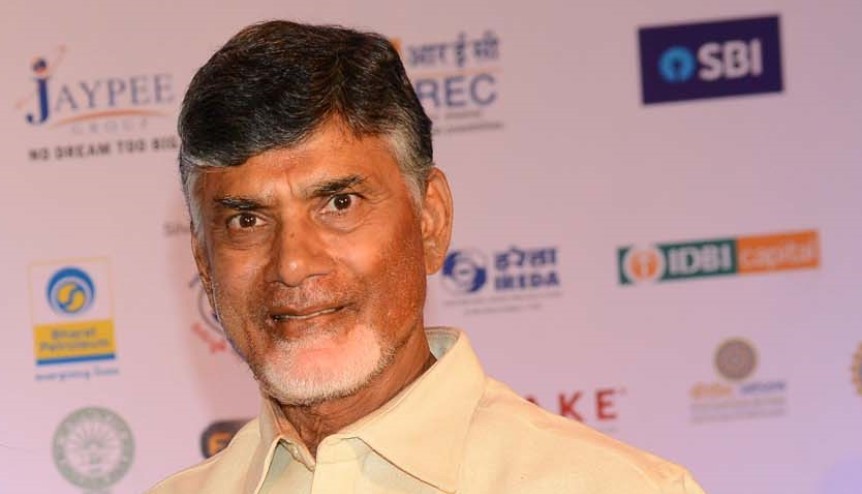 The Chief Minister of Andhra Pradesh was in the UK recently to convince investors to choose his state for their new business ventures.
Andhra Pradesh Chief Minister N. Chandrababu Naidu made a plea for investors in the UK to invest in his state and participate in building Amaravati into "one of the best capitals in the world".
Addressing a gathering of entrepreneurs and business chiefs after accepting his Golden Peacock Award for Leadership in Public Life and Economic Transformation from the Institute of Directors (IoD) India in London, the Telugu Desam Party (TDP) chief said he was confident Andhra Pradesh would be among India's top three states by 2020 and be ranked top-most on the happiness index by 2029.
"There are a lot of reforms going on in our state, across automobiles, agro-processing, defence and aerospace and so many other areas. I request all industry friends in the UK to come to Andhra Pradesh for investment, it is a win-win situation. We do business in a sincere way so making profit is not difficult," he said.
The Chief Minister also highlighted India as the only investment destination in the world that has the potential of double digit growth.
"India is a great country with inherent strengths of demographic dividend, maximum English speakers and we are very strong in technology. Google, Microsoft, all these companies have one top executive from India and of all the Indians in such companies, one out of four will be from my state," he added.
Here is how he sold his relatively new-born state of Andhra Pradesh in his own words:
"I always wanted to make Andhra Pradesh a model state and for that I need all the support from UK investors. We have a good experience of working with the UK government.
All over the world there is a lot of focus on governance and accountability is key. In the corporate sector, business people are accountable to their shareholders. In government, I am accountable to my shareholders – that is the public. If I don't perform, I won't be re-elected.
India is a great country, everyone is aware of that. The only country with an opportunity to grow in double digits is India.
Our state was divided into two in 2014. Earlier, I had named Hyderabad as a brownfield capital in technology. Some of the best infrastructure was created in the city.
But now I am representing a new state, which faces its own problems. But with dedication and hard work we are overcoming all problems. I strongly believe in leadership. A good leader can change the fate of a country.
For the last three years, I have spelt out a clear mission: by 2022, our state will be among the top three in the country; by 2029, we will be number one. But not just on an economic scale, we are working towards a happiness index and to make Andhra Pradesh a preferred destination in the world. That is the vision.
At the point of the state's bifurcation, 22.5 million units were found deficient but today we are a power surplus state. We have a strong power sector and if we create enough storage capacity, we can continue to supply cost-effective power and control pollution.
For businesses looking to invest, we can give you power, we can give you water, excellent human resources and even ease of doing business. Within a few years' time, we will be among the top destinations in the world for doing business.
Come to Andhra Pradesh for investment. It is a wonderful state. We have 1,000-km of sea coast and we are constructing one of the best capitals – Amaravati. There are several reforms underway.
Ultimately, businesses work towards nation-building. We facilitate things for the sector so that the country can make good progress."
Naidu's Vision 2029
To be among top 3 developed states in India
To be the No. 1 state in development & happiness
To become a leading global investment destination
Key Business Reforms
Single desk portal and single desk bureau
Online processing of incentives
Single ID for all state taxes
Joint inspection for construction permits, labour requirements
Online building plan approval rolled out
Online allocation of inspectors by forests and factories
Energy Efficiency Measures
1000MW renewable energy capacity addition in 2016
20mn LED bulbs distributed
First state to initiate grid connected solar pump sets
Online street light monitoring system
Digital Infrastructure
eOffice: An ambitious project to make offices paperless. The state has digitised over 978,376 files.
Core Dashboard: Provides access to data from over 33 departments.
Fibre Grid: The AP Fibre Grid programme is aimed at taking optic fibre to distant corners of the state.
Blockchain: AP claims to be the first in Asia to introduce blockchain technology to fight cyber-crime. Plans afoot to set up a Blockchain Institute of Technology in Vishakhapatnam in collaboration with University of California, Berkeley.
ePragati: A framework for implementing e-governance and e-services.
*Source: Andhra Pradesh Economic Development Board (APEDB)