India's space odyssey gets a turbo boost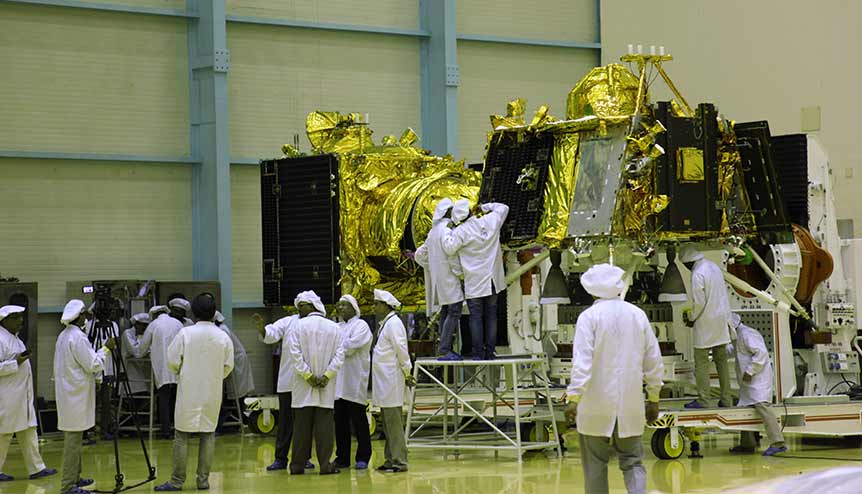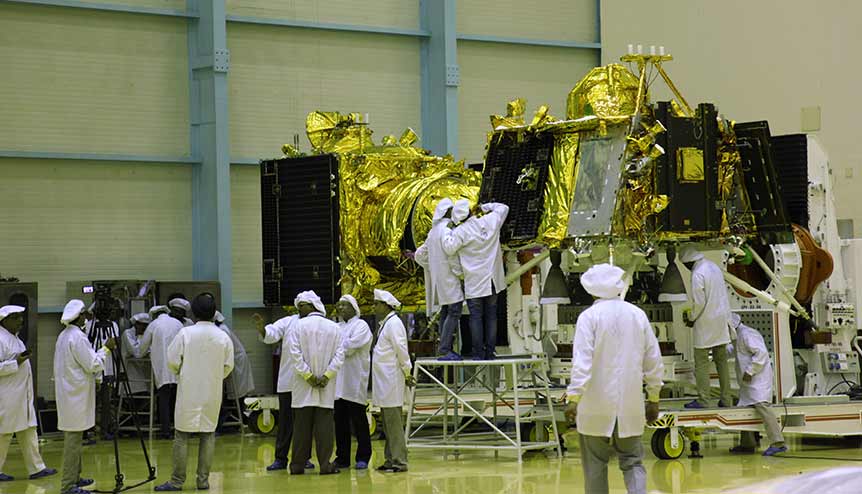 Nirmala Sitharaman's announcement on permitting the private sector to enter India's space sector and even use ISRO's existing assets will enable India to climb up the value chain of the global commercial space market.
Among the slew of reforms announced by Finance Minister Nirmala Sitharaman to revive the Indian economy is the major easing of norms for private players and start-ups to enter India's burgeoning space sector. The new reforms not only allow private players, but also let them use the facilities of the Indian Space Research Organisation (ISRO) for space launches as well.
These reforms will take private sector participation in India's space sector much deeper than it is at present. Currently, private companies such as Larsen & Toubro, Godrej & Boyce and a few others serve as contractors to ISRO, supplying it with components, services and some critical assemblies. And ISRO focuses on remote sensing, meteorology, communications, television and broadband services, space exploration, navigation and defence and security-related activities.
Related stories: Nirmala Sitharaman announces paradigm-changing reforms in a wide range of sectors
Why does India's space adventure cause unease in the UK?
Huge scope for growth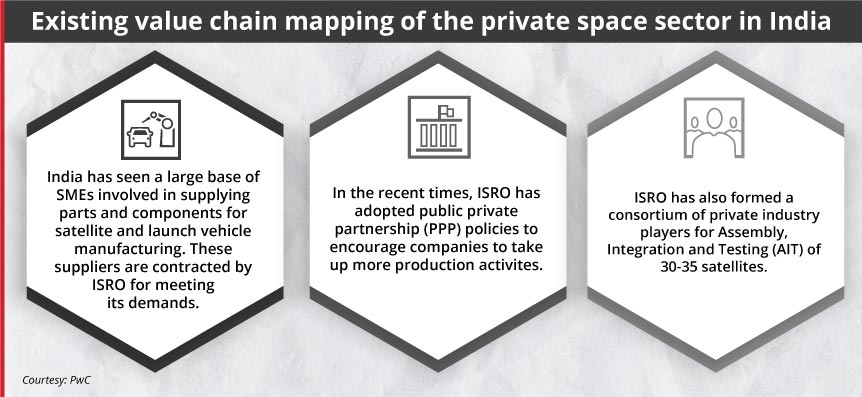 Even as ISRO and India have gained market share and earned a reputation as a low-cost and reliable partner for frugally engineered space launches, it still needs to catch up with other countries in the space sector. Consider the hard numbers: the global commercial space market is worth $350 billion. Of this, India's share is or $7 billion, or 2 per cent, mostly at the lower end of the market. Obviously, there is huge scope for growth. And the larger role envisaged for the private sector, including start-ups, will facilitate innovation and help the country move up the value chain and gain a larger share of this market.
Waiting for the fine print
Private players, including start-ups, are waiting for the fine print of the new guidelines to come out. In particular, they are keenly watching out for what it says about IP rights. Currently, very few Indian companies, even the big ones that supply to ISRO, own the IP of the products they supply. ISRO owns all the patents to the technologies involved. The private sector mostly functions as job workers and contract manufacturers.
"ISRO will have to undergo a painful cultural transition for this to change and for it to embrace the private sector as full and equal partners," says a senior retired government official who was involved with India's space sector till recently.
Need for a separate regulator
ISRO is the leading, and currently only, player in the Indian space industry. It is also the largest manufacturer, service provider and technology developer in the sector. It is also, effectively, the sector regulator.
With the private sector being encouraged to play a larger role from here on, there is a need for a separate space sector regulator in India to avoid the obvious conflict of interest that arises from the current situation.
Global competition increasing
Globally, ISRO faces competition not only from established behemoths such as NASA, the European Space Agency, Russia and China but also well-funded private space companies such as Elon Musk's SpaceX and Jeff Bezos' Blue Origin.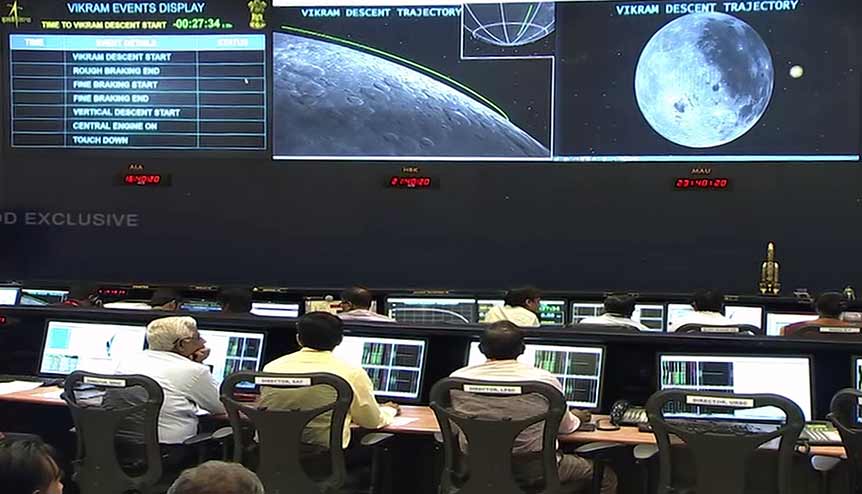 So, it is imperative for the government to quickly follow up on Sitharaman's announcements and frame simple rules for the private sector to enter India's space sector in a more meaningful manner, if India and ISRO are to retain their competitiveness and move up the value chain in the global commercial space market.