India's outreach to Central Asia still lies through Iran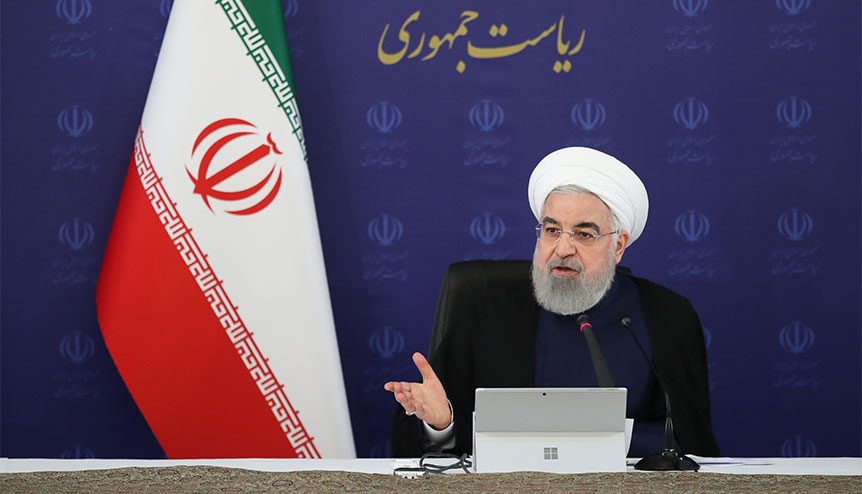 Iran has announced that India may no longer be part of the Chabahar port project and the railway line connecting the port to Central Asia, within hours of signing a $400-billion investment deal spread over 25 years. But the Indian foreign office is confident that it will be able to settle the matter amicably after the US Presidential elections in November.
Close on the heels of the revelation that China proposes to invest $400 billion in Iran over the next 25 years in exchange for cheap oil, comes the sudden announcement from Iran that India is no longer part of the Chabahar port project. There were also reports that Iran is reconsidering Indian participation in the North-South railway line linking Chabahar to Zahedan, which is critical for India's diplomatic outreach and trade links with Central Asia.
Related stories: US-Iran conflict: India's stakes are also high
India gets caught up in an Iran-West crossfire
Age-old ties with Central Asia
India has millennia-old civilisational links with Iran and the five republics of Central Asia – Uzbekistan, Kazakhstan, Tajikistan, Turkmenistan and Kyrgyzstan, or the so-called five "Stans". This region is crucial to India as a source of raw materials such as oil and gas as well as uranium and is also a potentially large market for Indian exports.
Yet, three decades after these countries gained independence from the erstwhile Soviet Union, bilateral trade between India and this region is a mere $2 billion. About $1.5 billion of this $2-billion trade is with Kazakhstan and more than $1 billion is on account of oil exports from that country.
The main problem: The only way to access this landlocked region overland is via Pakistan, which has blocked this access route for Indian business. The alternative is to ship goods to Chabahar in Iran and then carry them overland, by road and rail, to Central Asia and beyond.
Strategic angle
There is also a strategic angle to the Chabahar port. China is building a deep-water port in Gwadar in Pakistan's Balochistan province, just a few hundred kilometers east of Chabahar. An Indian presence here will not only provide easy access to Central Asia, it will also enable India to keep a close watch on Chinese activities in the neighbouring port.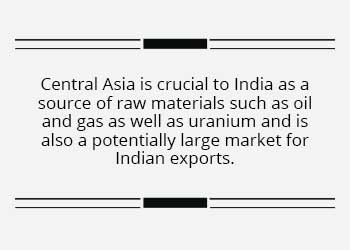 But a blinkered and self-defeating policy approach by the Trump Administration, which unilaterally withdrew from an Obama-era deal to bring Iran back to the international mainstream and reimposed sanctions on the Islamic republic and all those who traded with it, has pushed a cornered Tehran into the arms of China. This has clearly come as a setback for India, which had secured a waiver from sanctions for the Chabahar port, and put its entire strategic calculus in the region in danger of being upended.
Too much of a coincidence
Although no one in the Indian government has yet pointed a finger at China, foreign policy analysts highlight the coincidence of Iran making the announcement on the India-sponsored port and railway line within hours of its agreement with China.
Keeping India out of Iran and Central Asia will obviously work to China's and its all-weather-friend Pakistan's strategic advantage. For one, China will not have to contend with Indian competition in the race for Central Asian minerals and Pakistan will not have to deal with an Indian presence so close to a strategic port like Gwadar.
IGB learns that the Indian foreign office is burning the midnight oil to come out with a strategy to ensure that its long-term investment in Iran doesn't get caught in the power rivalry between Trump's US and Xi Jinping's China.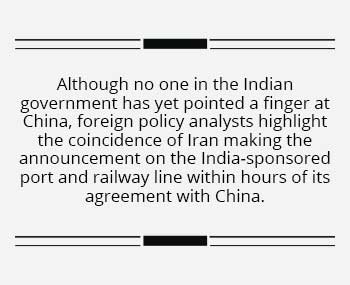 India remains committed to projects
For the record, officials in New Delhi said India remained committed to the railway line and the Chabahar port. "India is committed to building the Chabahar-Zahedan railway line and is continuously engaged with Iranian authorities concerned to take this important project forward."
Analysts pointed to the US sanctions to say most equipment suppliers, shippers and insurers remained wary of falling foul of the US sanctions. This is the main cause of delay in the two projects. "Chinese companies don't have as much to lose as Indian ones if the US does impose sanctions," said an analyst.
India optimistic about outcome
But the Ministry of External Affairs in New Delhi remains optimistic that the final outcome will not be as alarming as current headlines suggest. "The Modi government has negotiated a clean waiver from sanctions for Chabahar port. After the November Presidential polls in the US – and regardless of who wins – it might be able to do the same for the railway line. If that happens, India can move fast to make up for lost time," the analyst said.