India's online pharmacy sector is booming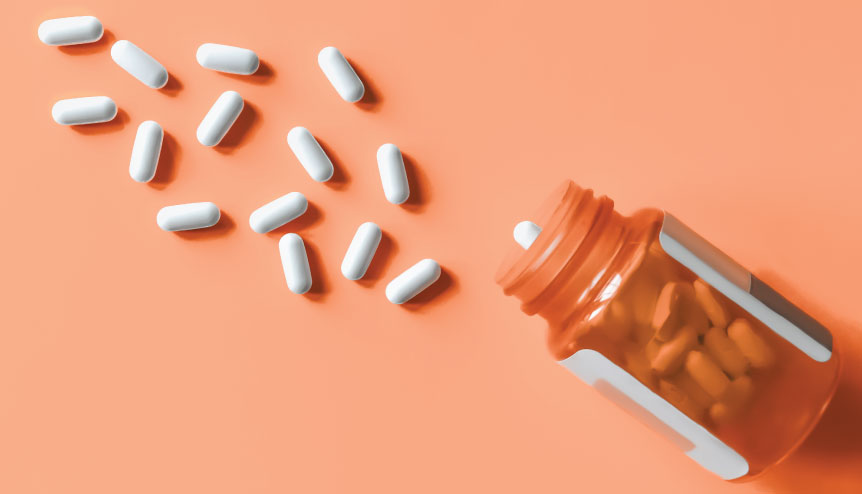 From market to e-market, the ease of delivery and huge discounts in the online pharmacy sector is propelling the country's e-pharma segment to new highs having added six million new customers since the pandemic struck
The fact that Covid-19 and the ensuing lockdowns have propelled India's adoption of all things digital is now an established fact. It should then come as no surprise that the online pharmacy sector is booming in India.
According to a paper released by FICCI, over 50 e-pharmacy start-ups in India, which were serving 3.5 million households in India before Covid-19 struck, saw around 2.5X growth to about 8.8 million households during the lockdown period. That's 1.4X growth of e-pharmacy in India from its pre-Covid level. Yet the concept of e-pharmacy or ordering medicines online isn't exactly a new idea for Indians.
Until the pandemic struck the e-pharmacy sector in India was flying under the radar. According to a report by FICCI and another by red-seer e-pharmacy had over 3 million users before the pandemic struck but added 6 million new customers since March.
Have you read?
The age of telemedicine in India
India-UK e-bike tie-up a medicine in times of crisis
Just the right medicine in UK's hour of need
Advances in technology provide an effective tool for improving pharma access
Providing healthcare to India's poorest
Huge potential
The online pharmacy sector in India was already popular due to the sheer ease (doorstep delivery) and big discounts offered by online pharmacists. According to Tracxn there are up to 245 e-pharmacy start-ups in India. According to a research by FICCI, the sector saw an investment of over $700 million in FY20. Clearly, the big boys have been watching. In fact, the e-pharma sector saw two retail giants enter the market a few months ago:  Reliance Retail acquiring a majority stake in Chennai-based e-pharmacy Netmeds and the launch of Amazon's online drug delivery services. And now Walmart owned Flipkart is looking to join the party. A TOI article has top e-pharma founders and executives stating, that while online sales contribute just 3 per cent of the total medicine market the recent development will have a lasting impact including a steady slide in discounts offered.
Also read:
Sending COVID-19 medicines to Africa part of Modi's strategic outreach effort
India's healthcare sector has much to offer Africa
India's neighbourhood is warming towards its empowering influence
Ayushman Bharat endeavours to make quality healthcare accessible to all
What's helping grow India's insurance market?
Covid-19 is a wake-up call for a change in approach to healthcare
According to a report by Frost and Sullivan, the e-pharmacy market in India is estimated to be around US $512 million in 2018 and is estimated to grow at a CAGR of 63% to reach US $3,657 million by 2022. The global e-pharmacy market is currently led by North America and Europe. However, the major opportunity lies in addressing the vast unmet needs of the developing Asia Pacific market. The report also credits the increase in health insurance penetration and new innovative products launched by insurers thanks to the Prime Minister's Ayushman Bharat Scheme has led to increased uptake of OPD services. Many e-pharmacy players have started tie-ups with health insurers to provide medicines to the customers at cheaper prices in turn saving the costs for insurers and keeping their claim ratio under check.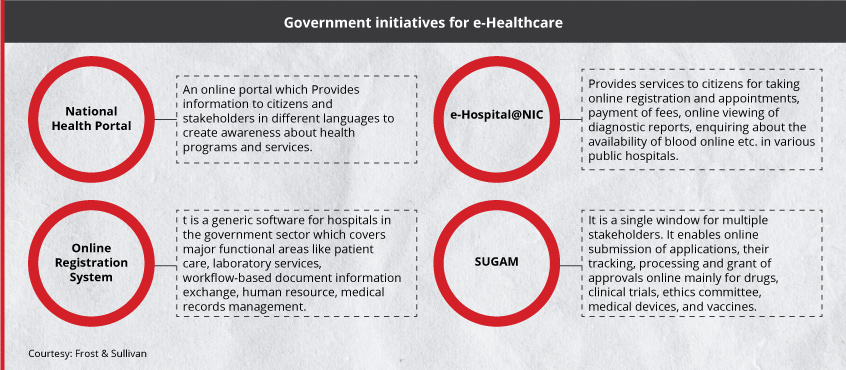 India's GDP at current prices in US $ terms is expected to reach US $3.9 Trillion by FY22 and achieve upper-middle income status backed by digitisation, globalisation, favourable demographics, and reforms. In fact, the country is expected to be the world's third largest economy in terms of consumption, which is estimated to be triple by 2025, aided by the shift in consumer behaviour and expenditure patterns. The recent reforms introduced by the Modi government such as liberalisation, simplified regulations, increasing role of the private sector and opening up of the economy to competition have well positioned the country's equity market to become the world's third largest.
Read more:
The pandemic might have opened up a huge export market for India – Skills
A modern market surges for India's ancient science
India is a world leader in producing vaccines
Can healthcare be the new buzzword after IT in India?
Indian innovation leads the fight against the pandemic
Why India has the edge in race to produce indigenous vaccine
Plagued by ambiguity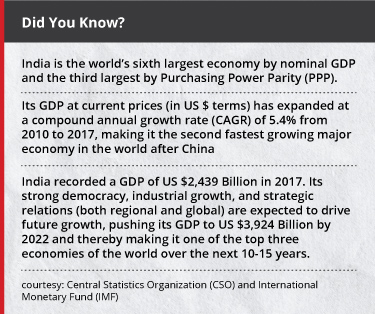 Of course, all is not smooth sailing for the online pharmacies in India. The sector has now long been plagued by the ambiguity over regulation and governance. In the absence of clear-cut laws, e-pharmacies have remained susceptible to legal problems. For example, the protests and legal actions taken by the All India Organisation of Chemists and Druggists (AIOCD) against online pharmacies saw the Delhi High Court banning the online sale of medicine by 'un-licensed' players thereby limiting the role of hundreds of online pharmacies in 2019.
Without a proper governing framework, online pharmacies will continue to be susceptible to legal challenges. Though a draft on regulations is in the work to rectify this.
Despite these speed bumps the sector seems to be going from strength to strength and with the big companies now jumping into the playing field, it's only a matter of time until the idea of pharmacies in India is completely transformed.