India's new affirmative action programme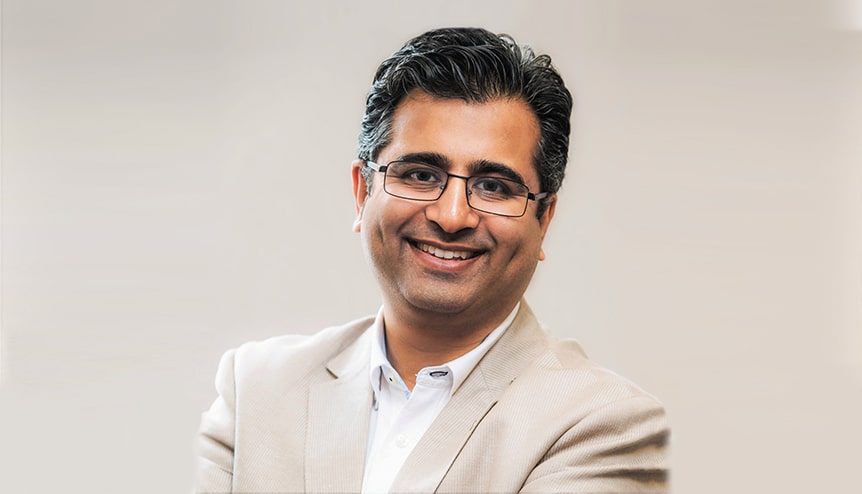 India's new and much fairer affirmative action programme has unnerved Modi's opponents, just when they thought they had the wind in their sails, writes India Inc.'s Founder & CEO, Manoj Ladwa.
In what is arguably its boldest move to ensure education and prosperity for every Indian, the Narendra Modi government has enacted a law to provide 10 per cent reservation in government jobs and educational institutions to people who fall below an income threshold of Rs 800,00 ($11,500) per annum and a landholding threshold of five acres.
Why do I consider this a ground-breaking achievement? Let me explain…
The historical context
India has, since its Independence in 1947, reserved government jobs and seats in educational institutions for citizens belonging to the economically deprived so-called "lower castes". The idea behind this affirmative action was to ensure the uplift of people, almost a quarter of India's population, who have faced discrimination and social exclusion on account of their birth.
Over time, this reservation (or quota in India's political parlance) was extended to the Other Backward Castes – the intermediate castes between the lowest strata of the caste hierarchy and the so-called upper castes.
In the 1990s, following a massive caste-based political and social movement, the Supreme Court of India capped the quotas for various castes at 50 per cent of the total pie (of government jobs and educational seats).
The need for a relook
The success of this affirmative action programme and the resulting empowerment of many historically disadvantaged castes has fuelled, from time to time, a backlash from the upper castes who felt the quotas were denying them a fair chance of gaining employment or seats in educational institutions.
Then, the rising levels of prosperity and education in some previously disadvantaged castes created a so-called "creamy layer," it is alleged, who have cornered all the benefits of reservation for a relatively small handful of influential community members.
Meanwhile, the poor among the general category citizens – estimated to be around 20 per cent of India's population, or about 260 million people – have continued to languish.
The antidote
The 10 per cent quota seeks to address this constituency by conceding a long-held demand for reservations.
In the tradition  of the best democracies around the world, the Modi government has taken cognisance of the voice travelling up from the ground.
The US has in many states, an affirmative action programme for minorities. Many other countries have similar legislation to protect and empower communities that have, for one reason or the other, lagged behind.
Why this is a game changer
India is on the cusp of a major industrial and technological revolution, where its development is expected to leapfrog several generations of technology.
The Modi government's flagship Skill India programme is helping to ensure that Indian industry and society has an adequate pipeline of skilled personnel to cope with the challenges of growth and development.
This new initiative will ensure that those who are being left behind in this march towards a better future get an equal opportunity to participate in and partake of this progress.
In that sense, it is possibly the most democratic and egalitarian exercise undertaken by any government since Independence.
Why?
Because, it promises to empower very poor or lower middle class Indian – regardless of caste or religion.
Opposition speaks in two voices
India's Opposition parties led by the Congress have adopted a very duplicitous stand on the new law. They have supported it in Parliament as its near unanimous passage through both houses of Parliament has shown.
But they're nervous that this could hand Modi a massive, even winning, advantage barely a hundred days before the General Elections in May.
The upper castes, a traditional BJP vote bank, have shown signs of unrest because of several pro-Dalit (the lowest caste) measures enacted by the Modi government. This is believed to a major reason for the BJP's defeat in recently concluded state elections.
This new legislation on reservations is expected to assuage their worries and assure them that their interests are also safe under the Modi government. And that is leading to the outpouring of doublespeak by the Opposition.
But that is the least of the Modi government's worries.
In keeping with Modi's philosophy
Far from being a political stunt, as is being claimed by the Opposition and a section of analysts in India, this new reservation policy is perfectly in tune with the Modi government's famous credo of Sabka Saath, Sabka Vikas (Development for all).  But over the coming years, the challenge will be to ensure India's economic growth story ensures robust job creation, and ultimately, in my view, that all forms of affirmative action become irrelevant.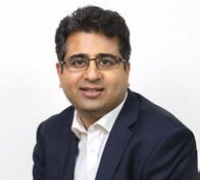 Manoj Ladwa is the Founder and CEO of India Inc. Group. @manojladwa.