India's neighbourhood is warming towards its empowering influence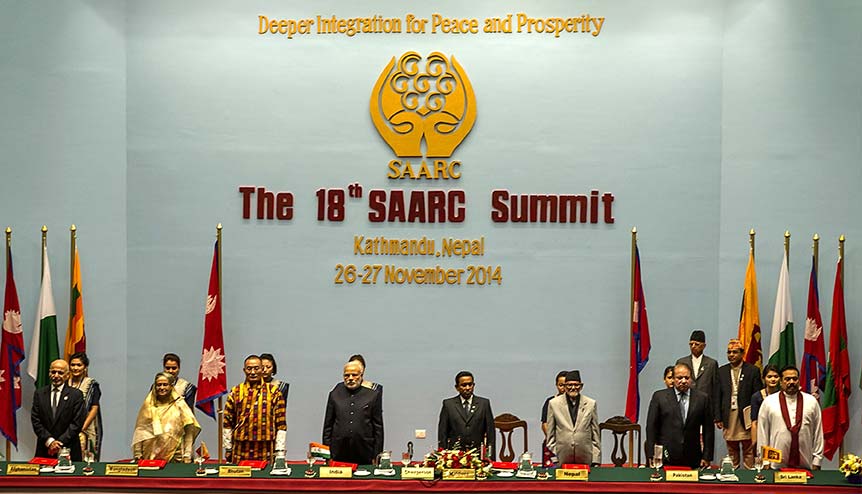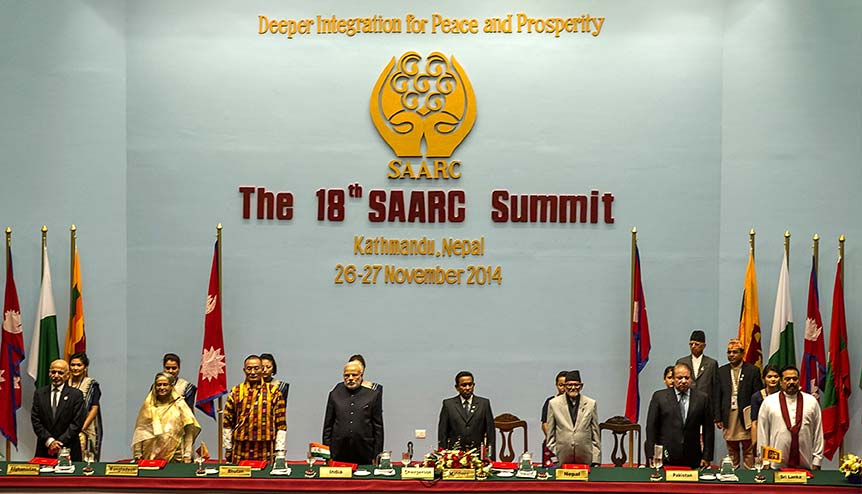 The Indian sub-continent has traditionally been considered New Delhi's sphere of influence. The Modi government's recent proactive diplomacy and a heightened sense of India's reliability in the neighbourhood has helped New Delhi reenergise its standing with most nations in the region.
India enjoys close ties with all its neighbours apart from Pakistan. In recent times, though, China has been trying to buy influence in the region by providing humungous and financially unsustainable loans. The goal is to trap these nations in a debt trap and then force them to become pawns in Beijing's "string of pearls" strategy to encircle India. Thus far, this strategy has yielded mixed results. The following is a snapshot of India's ties with other South Asian countries:
Dhaka remains India's closest ally in the neighbourhood
Bangladesh is, arguably, India's closest ally on the sub-continent despite strenuous efforts by China to draw Dhaka into its own sphere of influence. The high point of this outreach was the resolution of the enclaves issue, when, on August 1, 2015, the two countries formally swapped 162 enclaves that existed within the other country's territory. The agreement on resuming rail links to the North East of India via Bangladesh and the pact to Bangladeshi rivers and ports like Chittagong and Mongla to connect with/tranship goods to the North East is yet another sign of the close ties that bind the two nations.
Have you read: COVID-19 could spur a revival of the SAARC

Bimstec: A viable alternative to SAARC
Bangladesh opens up new avenues of trade, strategic cooperation in South Asia
India-Nepal ties passing through a difficult phase
Indo-Nepalese ties are passing through a tough phase. The election of K.P. Oli as Prime Minister of Nepal, reportedly with covert support from China, has led to a souring of the warm relations between India and Nepal. Almost 100 per cent of Nepal's sea-borne foreign trade passes through India and the two countries share a millennia-old cultural and diplomatic bond.
The recent decision of the Oli government to redraw Nepal's map to include territory that has been under India's control for decades is believed to have been taken under Chinese pressure as is Kathmandu's decision to seek a review of the agreement that allows India (and the UK) to recruit Gorkha soldiers for its military.
But many experts believe the tilt towards Beijing is a temporary phenomenon that may not endure beyond the tenure of Oli's government.
India-Sir Lanka ties back on an even keel
Sri Lanka was among the first nations to fall victim to China's predatory debt diplomacy, where Beijing provides massive loans for infrastructure projects that tiny countries can't afford and then forces the indebted nation into its own sphere of influence. Tensions peaked between Sri Lanka and India when a Chinese submarine docked in that country in 2014. Debt diplomacy is how China acquired Hambantota port in Sri Lanka on a 99-year lease. Colombo's very pronounced pro-China, anti-India tilt under the first Mahinda Rajapaksa government was corrected by the successor government of Maithripala Sirisena, which normalised relations with New Delhi.
There were fears in India's strategic community when the Rajapaksa family stormed back to power in Colombo. Fortunately, these fears have proved unfounded so far but India's strategic community is keeping its fingers crossed that it stays that way.
Related Stories: India's outreach creates a new paradigm in public health security

Nepal becomes a pawn in China's high-stakes game against India
Vasudhaiva Kutumbakam, for India, the world has always been one
New government in the Maldives revives old ties with India
The Maldives is another tiny island nation that has traditionally been considered part of India's sphere of influence. But with the election of Abdulla Yameen Abdul Gayoom as President in 2013, this country of mostly Indian-origin people began tilting perceptibly towards China, The China-Maldives Friendship Bridge, now officially renamed the Sinamalé Bridge, was one among billions of dollars of projects that the Yameen government commissioned with loans from China. Yameen also sought to scale down defence and maritime cooperation with India while simultaneously increasing strategic coordination with China.
A landmark moment in Maldives-India cooperation today as we receive Indian assistance of USD250 million as budget support and USD500 million for the Greater Malé Connectivity Project. I thank PM @narendramodi and the Indian people for their generosity and friendship.

— Ibrahim Mohamed Solih (@ibusolih) August 13, 2020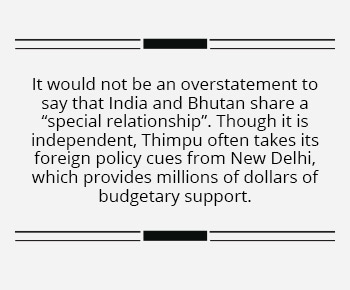 But Yameen's defeat in 2018 and the rise to power of Ibrahim Mohammad Solih has restored India's relations with the Maldives. New Delhi provided more than a billion dollars in development assistance to help the island nation reduce its economic dependence on China.
In fact, Maldives is now among the largest recipients of Indian aid. India is also likely to emerge as the Maldives' largest trading partner in 2020-21 in a sign that all is well in bilateral ties once again.
Bhutan is India's all-weather friend
It would not be an overstatement to say that India and Bhutan share a "special relationship". Though it is independent, Thimpu often takes its foreign policy cues from New Delhi, which provides millions of dollars of budgetary support to the sparely populated Himalayan kingdom every year.
In recent months and years, China has made unsubstantiated claims over Bhutanese territory. The Modi government has stood firmly behind Bhutan and helped it stave of Chinese pressure to cede land.
Historical ties bind India, Afghanistan
India and Afghanistan enjoy a robust bilateral relationship. India is the largest regional provider of humanitarian and reconstruction aid to the troubled Islamic republic. It also gifted Afghanistan its new Parliament building. Besides helping with the economic reconstruction of Afghanistan, the two countries share close strategic ties as both are victims of terror attacks planned and financed by Pakistan.
Though the current government is friendly to India, there is wariness in New Delhi about the possibility of the Taliban making a comeback in Kabul following the proposed US withdrawal from Afghanistan.