India's lease of US weapons systems an example of strategic convergence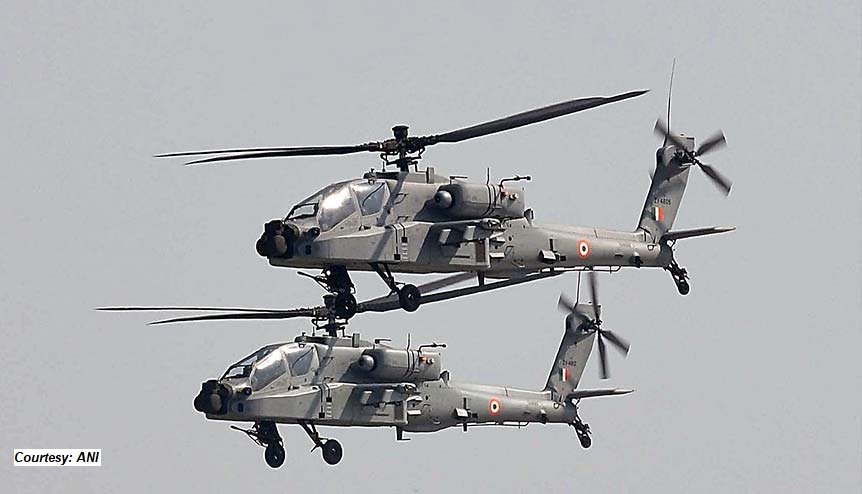 In line with the new Defence Acquisition Policy, which allows the lease of foreign weapons platforms, the Indian Navy has leased two unmanned aircraft to keep a close eye over the Indian Ocean and on the China border even as it proposes to buy 18 more such drones.
In yet another sign of the close and growing defence ties between India and the US, the Indian Navy has leased two Predator drones for carrying out surveillance operations in the Indian Ocean region, where the Chinese navy is increasingly making its presence felt.
Read more:
Biden presidency will not rock the boat of India-US ties
Landmark defence pact brings India and US closer than ever
New India-UK pacts to boost defence partnership
Defence becomes the new building block for UK-India ties
Negative list of imports to provide a leg up for Made in India defence platforms
These drones can also be deployed on the Indo-Chinese border to relay real time intelligence on Chinese troop movements at a time when the two countries are locked in a tense stand-off in Ladakh following unprovoked military aggression by the People's Liberation Army (PLA).
First time India leases US weapons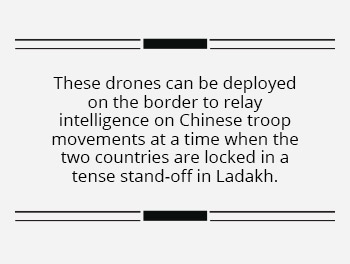 This is the first instance of India leasing military equipment from the US and comes close of the heels of the new Defence Acquisition Policy (DAP) – adopted w.e.f. October 1 – which allows for such leases. India has in the past, leased nuclear-powered submarines from Russia. In fact, INS Chakra, one of two N-powered submarines currently being operated by the Indian Navy, is on lease from Russia.
New agency ANI quoted an unnamed senior government official as saying: "The drones arrived in India in the second week of November and were inducted into flying operations on November 21 at Indian Navy base at INS Rajali."
Completely under Indian control
The two drones, which are now flying under the Indian flag, will be maintained by an American team. But the actual operations, including their "joystick controls" will be in the hands of Indian military personnel. Any intelligence gathered by these unmanned flying machines will also be the exclusive property of the Indian military forces.
More to read:
Private sector should push for level playing field in domestic defence production
AI to take cyber defence to the next level
Window of opportunity for India as UAE and Israel embrace peace
India and Taiwan should lay groundwork for an FTA
The lease period is one year. The Indian forces – Army, Navy and Air Force – are in the process of acquiring 18 more such drones for induction over the Indian Ocean and the sensitive borders with China and Pakistan.
Increasing dependence on US defence equipment
These leases /acquisitions come close on the heels of the US supplying India with sophisticated Apache and Chinook helicopters, Poseidon P-8i anti-submarine and maritime surveillance aircraft and other defence platforms. The two countries have also signed several foundational agreements to enhance inter-operability among its defence forces.
Four agreements basis of strategic cooperation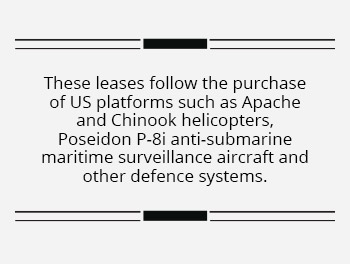 The two countries recently signed the Basic Exchange and Cooperation Agreement for Geo-Spatial Cooperation (BECA), which will give India access to extremely accurate real-time geo-spatial data that will enable the Indian military, especially its missile forces, target enemy forces and installations with pin-point accuracy.
This is the fourth and last of the so-called foundational agreements that the US signs with its close defence and strategic partners – and took more than a decade to sign.
Still more to read:
New AI Technology mimics thousands of hackers trying to break into an organization, launched by FireCompass
India and Saudi Arabia share a tried and tested friendship
India needs a data security law more than ever before
Proactive diplomacy, judicious use of military resources keep India ahead in Indian Ocean Region
Private sector should push for level playing field in domestic defence production
The other three agreements are General Security of Military Information Agreement (GSOMIA) in 2002, the Logistics Exchange Memorandum of Agreement (LEMOA) in 2016 and Communications Compatibility and Security Agreement (COMCASA) in 2018.
Together, these will facilitate inter-operability, sharing of bases and infrastructure and classified information that is made available only to the closest military and strategic partners.
Intelligence on Chinese troops movements
Thus, there is now near total congruence of strategic goals between India and the US. This convergence of strategic goals was evident when the US provided India with real time intelligence inputs on Chinese troop movements during the recent military clashes between the two Asian giants in Ladakh. This was an extension of their military, diplomatic and strategic cooperation in the Indo-Pacific.
The US has also renamed the Asia-Pacific Region as the Indo-Pacific, thus, underlining the centrality of India in its new strategic paradigm.
Subtle shift in India's foreign policy
These developments, including the leases and acquisitions of US defence platforms, the signing of the four foundational agreements and the formation of the Quad, comprising India, the US, Japan and Australia signal a subtle shift in India's foreign policy paradigm.
The goal of this emerging regional security alliance is the maintenance of an open and free Indo-Pacific region in which free trade and freedom of navigation is guaranteed – a proxy for containing the new hegemon rising in Asia.
Cooperation expected to continue under Biden
The Indian foreign policy establishment expect the close strategic clinch between India and the US, formalised under the Trump administration, to endure under President-elect Joe Biden's government, given the extent of military cooperation and interoperability that now exists between the two countries.