India's chance to lead the way on climate change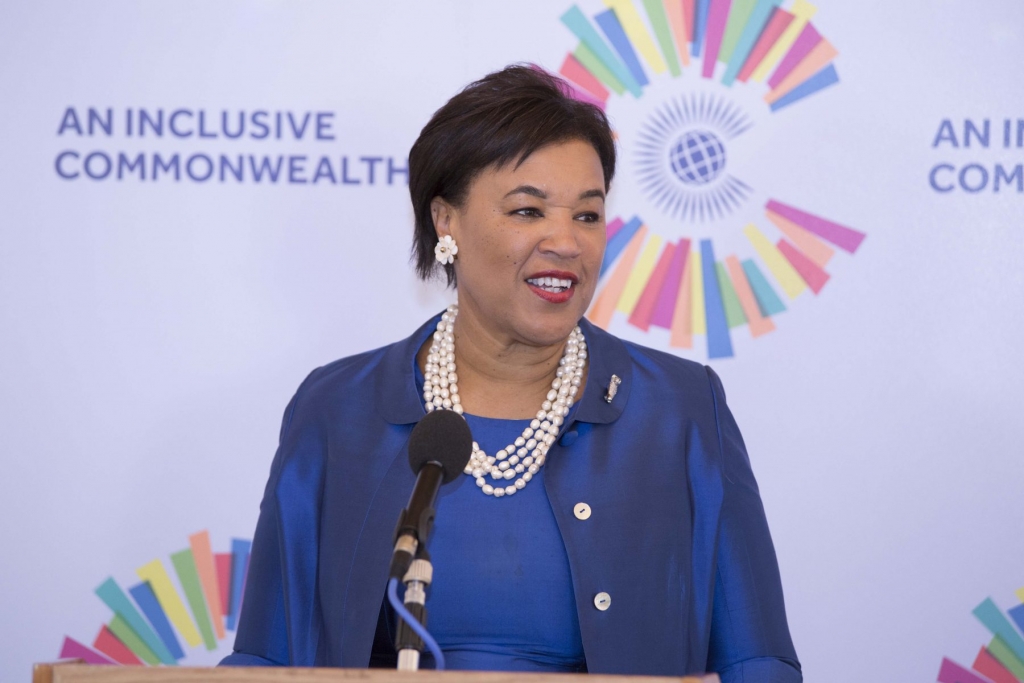 The Secretary-General of the Commonwealth believes India has emerged as a natural champion to demonstrate innovation in action for the organisation.
Nothing quite prepares you for the havoc caused when the power of nature strikes with destructive force. My recent visit to the Caribbean made me very aware of the ferocity of three hurricanes in as many weeks. I was shocked by what I saw from the air as my plane flew into Dominica, the country of my birth.
Where there had once been flourishing, green vegetation, rolling over every mountain and carpeting the valleys, there were now sickly brown, bald patches of land and naked trees, stripped even of their bark. What I saw on the ground was debris everywhere, homes and infrastructure wrecked, lives uprooted. Touring the island, I met a woman sitting in the middle of a pile of rubble. Among the mess of concrete, wood, glass and metal were her two recognisable possessions – a fridge and mattress. She and her family had survived, but little else in their lives had endured the wrath of Hurricane Maria, a category 5 storm.
Across the Commonwealth, with member nations set in every continent and ocean, we see extensive damage and disruption inflicted by natural disasters and unusual patterns of weather. In August this year, 1,200 people are estimated to have died and millions had to leave their homes during Monsoons in India, Bangladesh, and Pakistan. At the time India's Prime Minister, Narendra Modi said: "Mother Nature gives us life and nurtures us, but at times natural catastrophes such as floods and earthquakes wreak havoc on a massive scale. Climate change, altered weather cycles, and transformations in the environment, are also having a big negative impact."
Few countries around the globe will experience so wide a range of climate change manifestations as India. The metrics and trends pertaining to India set out by the 'Intergovernmental Panel on Climate Change – Fifth Assessment Report' make sobering reading. Extreme weather events have increased, particularly temperature rises and extreme rainfall and storms. All models and scenarios project an increase in both the mean and extreme precipitation in the Indian summer Monsoon. This makes it likely that we shall see increased incidences of flooding in September, and heightened water shortage in April. Such unpredictability means that to build climate resilience it will be critical to align cross-regional sustainable land and water management practices with improved approaches to water quality and consumption.
India has already begun its journey towards climate change regeneration. Low-carbon technology, particularly in the face of rapid urbanisation, offers opportunities to demonstrate leadership on green infrastructure and climate-smart living for sustainable cities. Technology transfer is also an area with great potential for global export and Indian leadership. In rural India, some very promising interventions are emerging, with the huge scale of the planned afforestation programme an example. This would form part of the Intended National Contribution (INDC), which aims by 2030 through additional forest and tree cover to create an additional carbon sink for 2.5 to 3 billion tonnes of carbon dioxide equivalent.
India's expertise in managing its mangroves in the World Heritage site Sundarbans National Park makes it a natural champion in demonstrating Commonwealth innovation in action. Those working on the programme have to contend with the impact of rising sea levels, increased salinisation and acidification. To be successful, mangrove conservation must also overcome the frequency and intensity of cyclones.
The complexity of climate change is being addressed by India through its comprehensive response to the Paris Agreement, which is impressive and wide-ranging. Its INDC declares the voluntary intention by 2020 to cut GDP emissions intensity by 20-25 per cent against 2005 levels. Furthermore, the United Nations Environment Programme (UNEP) has recognised India as among countries on course to achieving their voluntary goals.
The Commonwealth has long been in the vanguard of combatting climate change. Almost 30 years ago, our member-countries collectively adopted the 1989 Langkawi Declaration on the Environment. Five years later, in 1994, we facilitated the Barbados Programme of Action for the Sustainable Development of Small-Island Developing States (SIDS). 'The Port of Spain Climate Change Consensus: The Commonwealth Climate Change Declaration' was agreed by Commonwealth heads of government in 2009. This declaration had a decisive impact at COP15, held shortly afterwards in Copenhagen. It was again the Commonwealth which convened support for ambitious proposals immediately before COP21, spearheading movement towards the Paris Agreement. Such focus is driven by the urgency with which many of our member-countries perceive the need for global action if they are not to succumb to the existential threat climate change presents.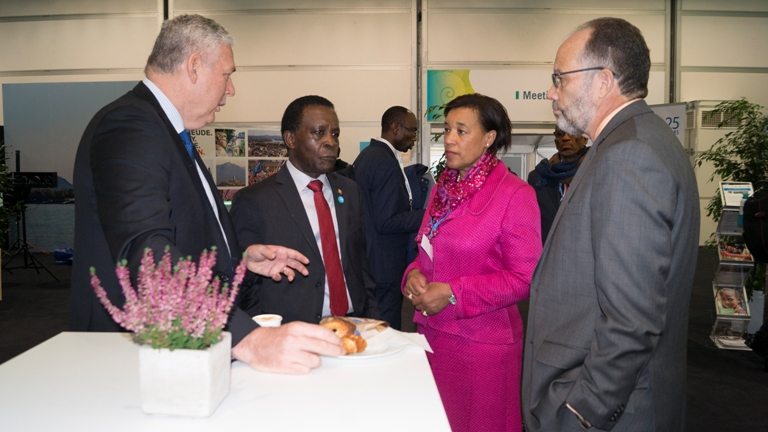 We continue to work alongside the governments and institutions of Commonwealth countries, offering a broad range of practical support. A particular Commonwealth focus is mutual support towards implementing the Paris Agreement and achieving NDCs (Nationally Determined Contributions), with emphasis on gender equality and youth empowerment. Our Commonwealth Climate Finance Access Hub assists member-countries with human and institutional capacity-building, enabling them to unlock funding for mitigation and adaptation which they would not otherwise be able to reach. At COP23 earlier this year we launched our Law and Climate Change Toolkit, which provides access to model legal statutes and frameworks needed in the context of climate change.
In the 18 months since becoming Secretary-General of the Commonwealth, serving the needs of more than fifty richly diverse nations, I have been working carefully in consultation with our member-countries, with a broad array of scientists from many disciplines, and other specialists on tackling climate change. We have convened three meetings to listen to and consider the needs of our citizens, and to devise an innovative and synthesised approach, building on Commonwealth Advantage in innovative ways to respond to those needs. Our determination has been to find holistic solutions, and to work together towards a common future based on the Commonwealth Charter and 2030 Agenda for Sustainable Development which, by definition, leave no one behind.
As our understanding has evolved, the regenerative model for building resilience to climate change has emerged, including specific expressions of collective commitment such as the Commonwealth Blue Charter. Healthy ecosystems are the foundation of sustainability. Coral reefs, so vulnerable to increased storms, perform essential flood protection. The ecological protection of land and river catchments help us to ensure water security and guard against land degradation and drought. From this recognition grows the concept of regenerative development, which encompasses our belief that climate adaptation and resilience must be bottom up, placing people and ecosystem service and function at its core. This has to be at the heart of our delivery programme on climate change.
Over the coming months we will be working in partnership with others to assemble proof of this concept, and examples demonstrating regenerative development in practice on the ground. We will focus particularly on how regenerative development relates to aspects of climate change that threaten human security. Building climate resilient communities will be at the core of our work. This offers pathways to sustainable prosperity and progress, and is firmly based in our Commonwealth philosophy and ethos.
The aim is for development without depletion, with reciprocity between human needs and the balance of our natural environment. It is consistent with Commonwealth Charter principles, which include environmental protection, preservation and conservation of natural ecosystems, and social equity and economic progress as factors in sustainable development. Our charter calls for adaptation and mitigation actions and the generation and adoption of clean technology and waste management strategies, all of which are elements of regenerative development.
In the face of destruction caused by hurricanes, monsoons, mudslides and desertification threatening our very survival, we need the best minds, the best resources and the best approaches to see off this perilous challenge. The Commonwealth will continue to fulfil its purpose of convening to build resilience and reduce vulnerability. The contribution India can make to our combined effort is immense, drawing on wisdom and a wealth of experience gained in diverse habitats ranging from mountain and valley, plain and plateau, river delta and ocean water.
When our leaders, including Prime Minister Modi, meet in London next April for the Commonwealth Heads of Government Meeting (CHOGM), they will again be considering practical action to tackle climate change, to protect the environment, and increase the resilience of our members through sustainable development. We build together, in accordance with our Commonwealth values and principles, on the commonalities of shared inheritances towards a common future that is fairer, more prosperous, more secure and more sustainable.
Baroness Patricia Scotland is the Secretary-General of the Commonwealth.