India's big battery bonanza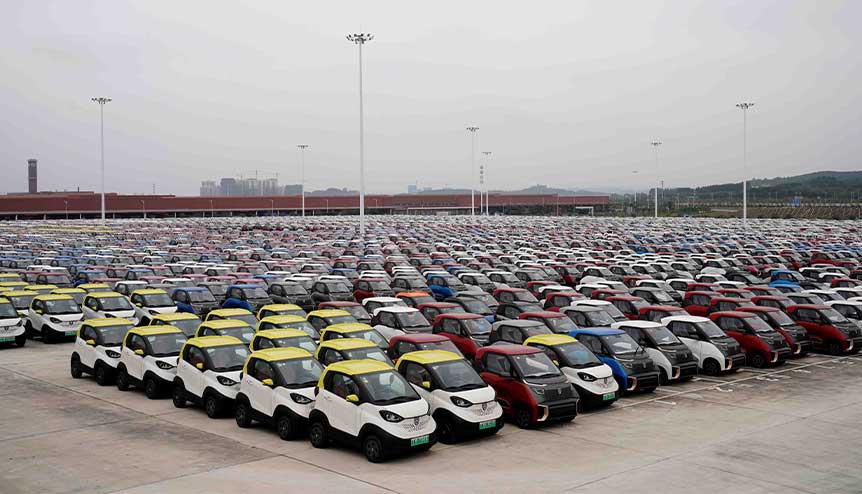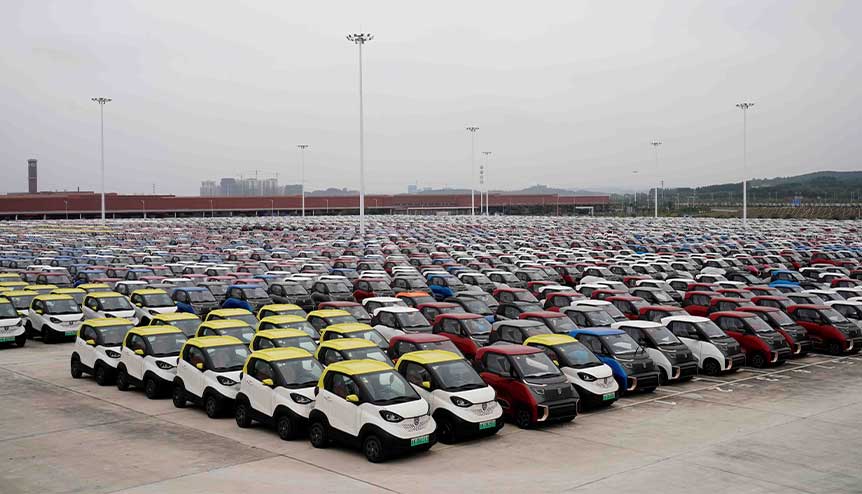 As India charts its path to a green future, local battery manufacturing will play a critical role in ensuring that renewable energy installation and electric vehicle adoption targets are met.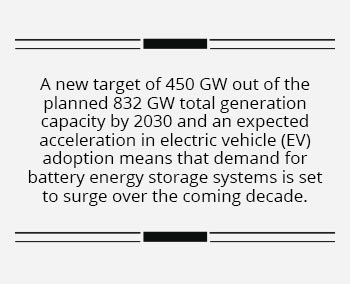 As India's cultural reawakening resonates through national political thought, the revival of the age-old India appreciation for environmentally friendly growth is taking centre-stage in the Modi government's energy policy. Reflecting a tradition of sustainably harnessing the elements of nature for economic development, the administration is working towards achieving the 175 GW renewable capacity target by 2022. A new target of 450 GW out of the planned 832 GW total generation capacity by 2030 and an expected acceleration in electric vehicle (EV) adoption means that demand for battery energy storage systems (BESS) – which offer both off-grid capabilities as well the much-needed power distribution flexibility – is set to surge over the coming decade.
Related stories: Electric mobility is crucial to global sustainability agenda
Now is the time to be investing in the EV ecosystem
Sodium-ion based battery technologies: An alternative to existing solutions?
India can lead in next-generation technology with sodium-ion batteries
UK bets on India's renewables potential
Powering a new green revolution
The battery industry is at a nascent stage in India, but a sharp decline in photovoltaic infrastructure costs and rise in EV price-competitiveness provides an eye-watering expected baseline demand growth profile of 44% a year for associated energy storage solutions. While the government is addressing concerns over high land acquisition costs and the hesitancy of distressed power distribution companies (DISCOMs) to enter power purchase agreements (PPAs) with solar developers, the opportunity for battery manufacturers to create decentralised solutions remains firmly intact. The spate of agricultural reforms recently is set to unleash greater productivity in rural India, boosting localised cold storage and electrified agri-tech solution requirements, creating second-order demand for BESS.
Requests for Proposal for tenders in states with high ecological sensitivity, namely Jammu and Kashmir, Andaman and Nicobar Islands (ANI), Lakshadweep and Himachal Pradesh have already been issued, while urban utilisation of energy storage is underway through a joint venture between TATA, AES and Mitsubishi in Delhi. As discussed in an earlier article on the ANI, a major strategic push for sustainably developing the islands, is in progress. Currently, around 70 per cent of power demand is met by diesel generation, a figure that is untenable in the long run if commercialisation of the region is to happen. Similarly, remote areas of the eco-sensitive North East are also likely to benefit from harnessing and storing both solar and hydro energy. With local purchasing power remaining low, price sensitivity is important to appreciate. In this context it is useful to note that li-ion battery prices dropped nearly 60% over the last five years and are expected to further reduce by 20% from current levels by 2021, suggesting that BESS solutions will find new uses across consumer and commercial segments.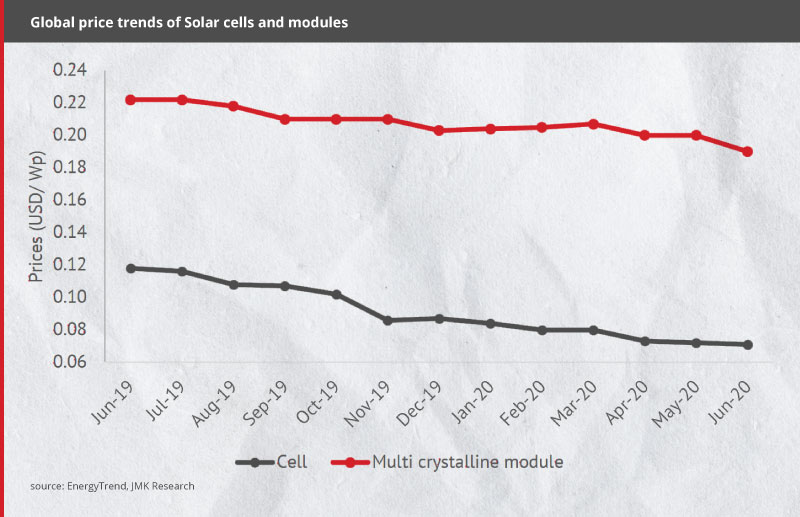 Stabilising power distribution
Grid stability requirements increase exponentially in line with variability in power production associated with renewable generation capacity buildout. As soon as the share of solar, wind and small-scale hydro together reaches 20 per cent of the mix, balancing mechanisms are needed for ensuring reliability of power supply. Guaranteed long-term, 25-year tariffs for developers of integrated solar and energy storage projects give a range of investors with extended horizons the opportunity to guarantee cash flows. Institutional and pension fund backed ventures that have already tasted success in other infrastructure projects like toll-roads, now have an opportunity to participate in another growth plan that the government is committed to. The Solar Energy Corporation of India (SECI) is leading the way in this regard. In January this year, ReNew Power won a 300MW SECI BESS tender for the world's largest combined renewable and storage project.
Building the ecosystem
To provide homegrown solutions and ensure long-term energy security, the government is in the process of incentivising li-ion battery manufacturers to shift away from assembly into full-spectrum development. The 2019 National Mission on Transformative Mobility and Battery Storage, led by a seven-government department "steering committee" and chaired by NITI Aayog, has laid out a plan for a Phased Manufacturing Programme, or PMP, which would create a battery cell-development ecosystem. This would encompass R&D, fiscal incentives, demand creation and manufacturing, governed by a new overarching regulatory framework around specifications and standards. Inviting bids worth nearly $5 billion to develop giga-factories totalling 50 GWh of storage, incentivised by a $100 million subsidy starting in 2022 and zero import duty on key components like cobalt and lithium. The administration is taking the first steps to turn India into a competitive manufacturing hub. Looking deeper into supply-chain management is critical in this process and partnering with miners for off-take or securing stakes in overseas assets like ONGC Videsh has done in the oil space, will be necessary for ensuring energy security going forward. Competition for the scarce resources is high, and holding captive assets can define India's edge in the battery and EV manufacturing space.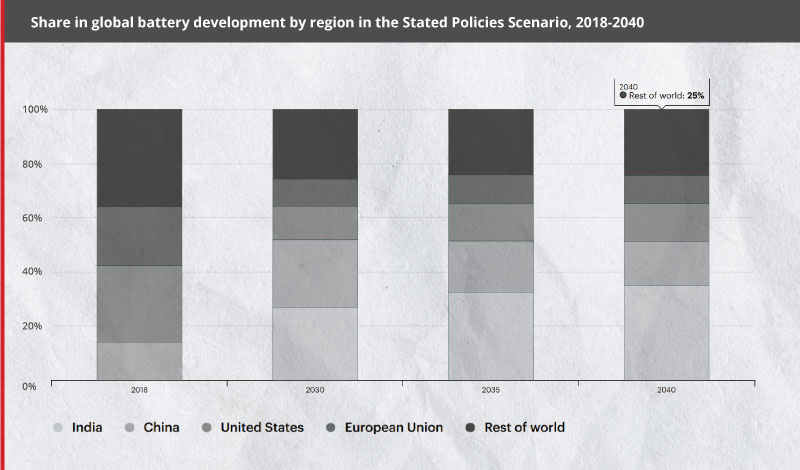 Start-ups
Battery technology development is being taken forward by a range of Indian startups, some of which are being incubated in universities. Qualcomm's partner, Grinntech, for example, is a Chennai-based firm that operates out of it IIT Madras and has patented li-ion pack technology used in two-wheelers. Other firms are focused on improving battery efficiency while even more are looking at ways to ensure batteries can be recycled optimally, Lohum Cleantech being one of them. It has made strides in full-stack recycling of key input materials such as graphite, manganese and cobalt to ensure end-to-end sustainability. Producing long-life cycle batteries is key for long term success of BESS solutions, and Mumbai Angels-backed Gegadyne Energy has patented a system that recharges such batteries within minutes. These are just three of dozens of new companies, established in the last few years, that are making headway in battery technology development. As the ecosystem grows, so will the startups' ability to raise more capital and expand their reach across the value chain.
Looking ahead
Complementing both the renewables and EV sectors, energy storage is going to underpin India's holistic transition to a green economy by enabling households and MSMEs to reduce expenditure on grid-delivered power while simultaneously lending critical power balancing flexibility to the transmission network operators. In this structural change that will shape India's energy future, investors and battery technology companies alike are set to gain from the rapid adoption of BESS in years to come.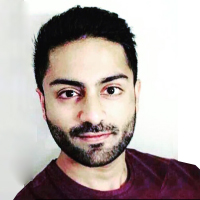 Surya Kanegaonkar is a commodities professional with ten years of experience in research and trading for a hedge fund, utility and miner.