Indian IT industry is undergoing an interesting phase right now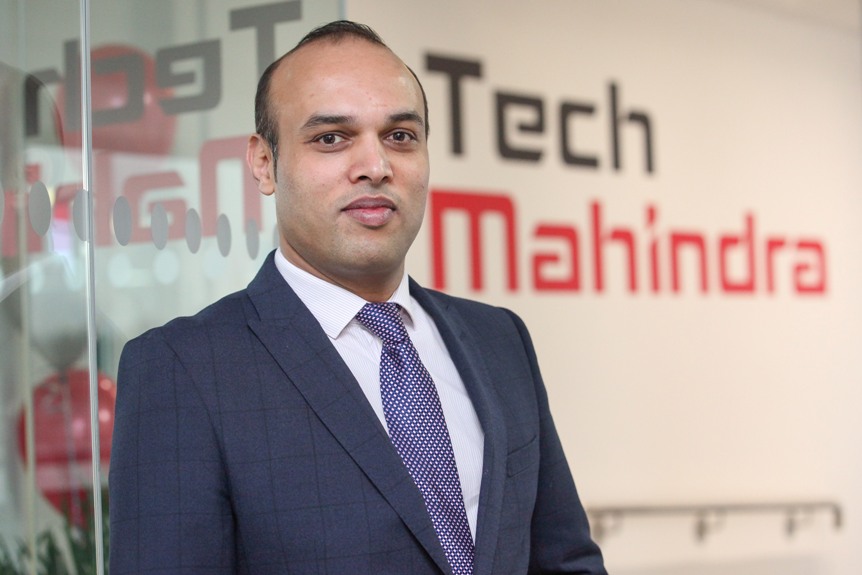 Ashish Pandey is charged Tech Mahindra's Strategic Accounts in the UK & Ireland and is also the Executive Sponsor of the company's North West Office in the region. In this interview, he lays out the Indian IT major's global strategy against the backdrop of its newest office in Salford, Greater Manchester.
Please give us an overview of Tech Mahindra's UK journey.
Tech Mahindra (TechM) represents the connected world, offering innovative and customer-centric information technology experiences, enabling Enterprises, Associates and the Society to Rise. We are a $4.7 billion company with over 115,200 professionals across 90 countries, helping over 903 global customers including Fortune 500 companies.
We started as MBT – Mahindra British Telecom in 1986, by the Mahindra & Mahindra (M&M) group as a joint venture with British Telecom, so we share a very special bond with UK, like no other Indian IT company. BT was and is still one of our largest accounts in the UK. Since then, TechM has developed a very strong foothold in UK, and has over 3,000 professionals serving its Enterprise & Telecom customers in the region. We are digital transformation partners to some very large to mid-size companies like Tesco, Vodafone, GSK, TalkTalk, 3, Thomson Reuters to name a few.
Acquisitions are a key part of our growth strategy, so we have made some key acquisitions in the region. UK-based 'The BIO Agency', which is right at the centre of digitally transforming customer experience, we acquired in 2016. BIO has been helping UK customers transform. The target is another local acquisition to give us a leverage in the BFSI [Banking, Financial Services and Insurance] industry.
This reflects the strong presence and leadership position that TechM maintains in the UK market.
What made the company choose Salford as a new base?
We have been growing our foothold in North for last few years. North-based telecom company TalkTalk is one of our strategic accounts and has more than a few hundred people working on the account in both UK/offshore and therefore the North of Britain has definitely been in our radar for some time.
Manchester is obviously among the Top 20 European Digital Cities. The operational costs are 40 per cent lower compared to London and it is one of the fastest growing cities outside London. So why not?
MIDAS also has been helping us launch at the House of Commons on the Manchester India Partnership platform, enabling connections with the university and City Council. It offers us access to four leading universities, 99,000 students, which is a huge talent pool for us to leverage and expand our global talent pool
What are some of the key areas of focus and expansion plans in the UK market?
The new office will catapult TechM into the North of England as a local technology partner to help large to small medium enterprises/media companies with their transformation. Our local delivery centre will allow customers to work with us locally to drive more rapid and continuous delivery to match rapid business demand.
Innovation is key to the country's economic and social plan, leading as a centre for innovation and creating a global talent pool along with job opportunities. Tech Mahindra through Innovation lab, its new office in Salford and its apprentice programme will engage with more than 100 local talent as 2018 unfolds.
TM North Innovation Hub will offer an environment for start-ups and entrepreneurs to collaborate and co-innovate alongside TechM professional/SMEs to trial concepts early, create prototypes soon and get to a MVP [Minimum Viable Product] at the earliest.
We are also focussed on working with the public sector, like universities and councils to co-create joint solutions for smart/digital cities. Tech Mahindra has a lot of experience and been successful with the roll out of Smart Cities.
Do you see Brexit having a major impact on your business model?
We have clients across all countries in Europe so are prepared for whatever happens after next year.
Is a squeeze on visas and movement of professionals a concern in the UK market?
As a strategy we have focused on localisation, which reflects with us opening a Makers lab in Ipswich, a Factory of Future centre in Munich last year and a Northern Innovation Centre recently. We have partnership programmes with universities such as Cardiff, where we are recruiting management grads. We are also going to be partnering with local universities like Salford, Bolton, University of Manchester in the region to hire local skills, talent which is very much part of having a global talent pool to service our customers.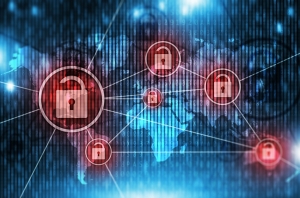 How has the IT/BPO industry evolved in recent years?
There has been so much spoken about industries being disrupted every day by the pace of technology. 5G is going to make so many unimaginable use cases across industry come true. The IT industry is at a very interesting phase right now. The change is more disruptive and faster than it has ever been and if we have to be relevant we have to change ourselves to be ahead of the game, so we can help our customers transform.
Our Run, Change and Grow strategy hence has been very much recognised by every analyst including Gartner, Forrester.
Simply put, we are helping our customers Run better by helping them make their IT/business operations slicker, effectively using automation/RPA, business process re-engineering.
We help our customers Change faster by driving the IT/Business transformation programs using our next-gen partnerships with Wave 2 technologies – AR/VR, Block chain, Analytics coupled with our appetite to commit outcomes and innovative commercial models.
Grow greater is our next phase of relationship where we co-innovate, collaborative to create joint solutions which directly influence and help grow customer's business KPIs.
TechMNxt is Tech Mahindra's global program rolled out to explore emerging technologies like AI, Blockchain, Cybersecurity and AI-infused IoT solutions, designed by pre-empting and anticipating customer's evolving and dynamic needs. The underlying priority is the application of the trending technology to solve real business problems of our customers by collaborating and co-innovating with start-ups, academia and partners.
Innovation is the key to survival in the digital future.