Indian investors are circling the Dubai property market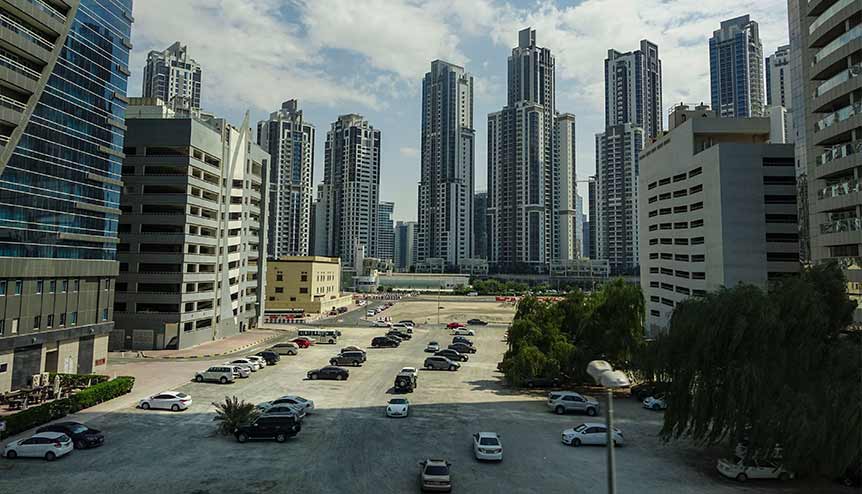 Massive deals and throwaway prices are enticing wealthy Indians like never before to buy a piece of Dubai's hot properties. But this is a land with which India has had relations for centuries.
V is for victory – but V is also the shape of recovery of the red hot property market in Dubai right now.
And that's reason enough for cash-rich Indian investors to turn their attention to the bustling city off the coast of Arabian Gulf even amid the pandemic.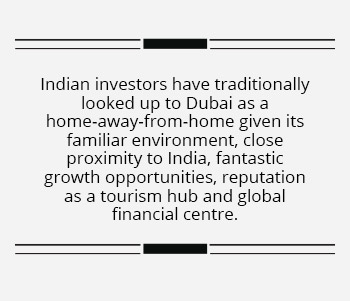 Even as the real estate market in India holds its breath amid a surge in coronavirus cases, the situation in Dubai is pretty different.
The demand for Dubai's villas and townhouses have increased by more than 400 per cent since the pandemic began – after all Dubai is what celebs from around the world call their most secure home away from home. Whether it's A-list couple David and Victoria Beckham with their properties in The Palm Jumeirah and Burj Khalifa, or Bollywood icons Shah Rukh Khan, Abhishek and Aishwarya Rai Bachchan and Shilpa Shetty, or Giorgio Armani, Lindsay Lohan and the likes – there's no dearth of glamourous clients for Dubai's properties.
Have you read? Covid-19 has unlocked unexpected opportunities in India
India's real estate sector adopts largest remote working experiment
Indians prop up property market
With more than 5,560 sales transactions worth $300 million taking place during the second quarter even as the city went into a lockdown for several weeks, stability seems to be roaring back to Dubai's property market thanks largely to interest shown by Indian investors.
According to the Property Finder portal's latest report, month-on-month sale transactions in June grew by more than 60 per cent as buyers took advantage of lower prices. The overall number of transactions during the first half of the year stood at 15,893 deals worth nearly $900 million, and more than 570 sales transactions a week were recorded last month, with the number of weekly sales increasing by about 11 per cent on average.
Last month's numbers have laid the foundation for a faster recovery as patterns of a V-shaped recovery emerge, the portal said. "We have clearly seen pent-up demand during this time and some real estate agencies are having record-breaking months," said Lynnette Abad, director of research and data at Property Finder. "Mortgage enquiries are high; interest rates are at an all-time low and the banks are giving their best offers yet."
Eye on Dubai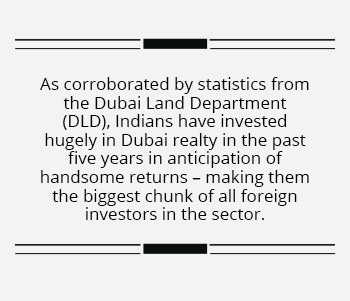 With prices remaining very attractive and property deals galore, Indian investors are keeping the summer months busy with an eye on Dubai.
"Our teams from different cities in India are reporting increased enquiries for overseas properties, especially in Dubai," Samanta Dasa, head of research at JLL India, recently told news agencies.
The reasons behind the rush, apart from the obvious lure of Dubai's famed lifestyle and secure environment, also lie in the attractive discounts, post-handover payment plans and registration fee waivers that several developers and real estate companies are offering to entice buyers in a difficult market.
Enter the Indian investor
Indian investors have traditionally looked up to Dubai as a home-away-from-home given its familiar environment, close proximity to India, fantastic growth opportunities, reputation as a tourism hub and global financial centre, said Himanshu Gupta, general manager of the annual Dubai Property Show in Mumbai.
As corroborated by statistics from the Dubai Land Department (DLD), Indians have invested hugely in Dubai realty in the past five years in anticipation of handsome returns – making them the biggest chunk of all foreign investors in the sector. Indian nationals have already poured a staggering $3 billion into various freehold and leasehold realty projects in the city, according to DLD, which said that Indian buyers have been consistently the biggest foreign investors in the emirate's real estate given its strategic location, high investment and rental yields, capital appreciation and transparent regulations.
"There is definitely a pent-up demand which has been built up during the peak Covid-19 period," Shajai Jacob, the GCC CEO of Anarock Property Consultants, told Arabian Business.
Pumping in fresh funds
The demand has forced many developers to pump in fresh funds to complete projects at the earliest, with the key target segment being low- to mid-rise under-construction buildings that are already at 40-50 per cent completion mark. Even if some of these projects had earlier been delayed, there's now a fresh burst of optimism both among the developers and buyers that has given the Dubai property market an extra buoyancy.
While not everyone can match the budgets of a Beckham or Shah Rukh Khan, the investor demands are seen to be based around top locations and developers in the city – ranging from the Palm Jumeirah and the Jumeirah Village Circle to Arjan, Dubailand and Dubai South, and developers such as Nakheel, Sobha Realty, Emaar and Damac.
Property glut, drop in oil prices
Another key proposition that has made the Dubai property market even more mouth-watering is, ironically, it's constant softening due to concerns about a property glut and a drop in oil prices that began in 2014.  The market has thus nearly hit rock bottom and is posed to bounce back next year on the back of increased economic activity related to Expo 2020 Dubai, said Hussain Sajwani, chairman of the UAE's third-largest listed developer Damac.
Investors are reasonably certain that once the now-delayed Expo 2020 Dubai opens next year, it will set off a captive demand for mid-market residential options as well as for luxury segments.
Softening prices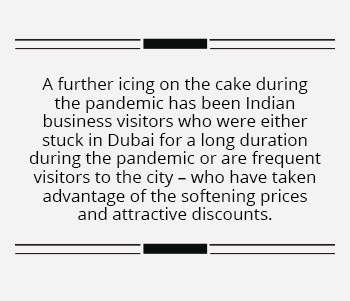 A further icing on the cake during the pandemic has been Indian business visitors who were either stuck in Dubai for a long duration during the pandemic or are frequent visitors to the city – who have taken advantage of the softening prices and attractive discounts to close some major deals during this period.
While Dubai and the UAE boast a centuries-old relation with India that traces its roots back to the spice traders of Arabia and early Indian entrepreneurs migrating to the 19th century Gulf peninsula, a renewed spurt in property interests by cash-rich Indians is a win-win prospect for the investors as well as the host country they are investing in.