Indian doctors fight against double whammy UK visa surcharge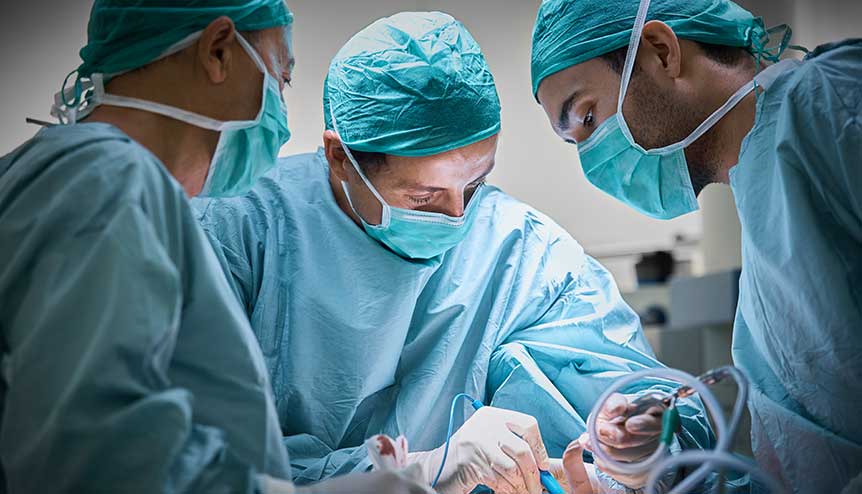 Measures to support foreign medics employed with the NHS fall short on fairness grounds.
As the UK's Immigration and Social Security Co-ordination (EU Withdrawal) Bill 2020 returned to the House of Commons on its journey to becoming law, the so-called "historic" piece of post-Brexit legislation has got mired in outcries.
"Our new points-based system is firmer, fairer, and simpler. It will attract the people we need to drive our economy forward and lay the foundation for a high wage, high skill, high productivity economy," declared UK Home Secretary Priti Patel.
But even as its broad sense of fairness around setting up a system that is based on skills rather than the applicant's country of origin has been acknowledged, the new strategy fails to redress an imbalance faced by a large section of foreign workers.
Double whammy
According to a recent Institute of Fiscal Studies (IFS) study, Indians make up one in 10 of all foreign-born doctors in the National Health Service (NHS) and they have been campaigning for years against the Immigration Health Surcharge (IHS) imposed with visas to raise additional funds for the state-funded health service.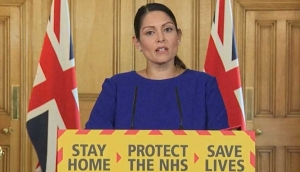 Introduced in April 2015, the surcharge is imposed on anyone in the UK on a work, study or family visa for longer than six months and is set for a further hike from £400 to £624 per year from October. But to impose it on medics already contributing directly to NHS, especially on the coronavirus pandemic frontlines, has been branded an "insult" and a double whammy, given that these professionals do make tax and national insurance contributions to the state.
"At a time when we are mourning colleagues your steadfast refusal to reconsider the deeply unfair immigration health surcharge is a gross insult to all who are serving this country at its time of greatest need," notes a latest letter shot out to Patel by the Doctors Association UK, co-signed by the British Association of Physicians of Indian Origin (BAPIO).
About turn
The UK Home Office had announced a surcharge waiver alongside a free-of-charge visa extension for NHS medics whose visa was set to expire by October, in order for them to have the "peace of mind" as they combat the deadly virus across the country's hospitals. The move held out the hope that the policy may be reviewed permanently.
But no such review seems to be in the offing, with the influential doctors' associations warning of a knock-on effect on long-term NHS recruitment from one of its biggest source countries – India.
Their relentless campaign took a new turn as UK Prime Minister Boris Johnson clearly buckled under the mounting pressure within his own party and has put Patel and UK Health Secretary Matt Hancock in charge of looking into an exemption of the surcharge for overseas healthcare professionals.
"The Prime Minister has asked me and the Home Secretary to look at how NHS and care workers can be removed from this as soon as possible," Hancock told a Downing Street briefing, confirming an about turn over the issue.
Beyond Brexit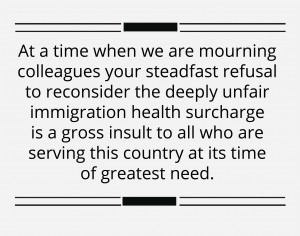 Under the UK's new system after the European Union's (EU) free movement rules no longer apply to the UK at the end of the Brexit transition period on December 31, the magic number of points required to apply to work and stay in the UK will be 70.
These will accrue in increments of 20 or 10 based on professional skills, English language proficiency, a job offer from an approved sponsor and salary levels between £20,480 and £25,600 or above.
The changes have been largely welcomed by Indian industry, professional and student groups but they have also sought flexibility for employers and visa sponsors to be able to attract the right kind of skills.