Indian aviation is growing at enviable numbers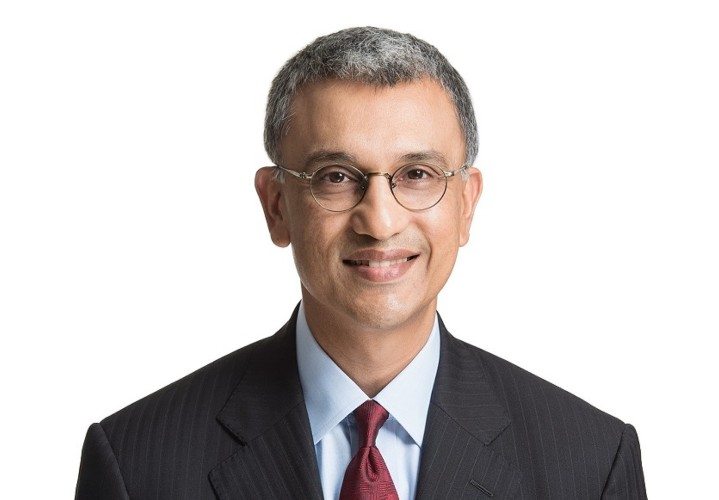 Vinay Dube is the Chief Executive Officer (CEO) of Jet Airways, India's leading private full-service international airlines. The aviation industry veteran took time out for 'India Global Business' during a recent London visit to explain what made Jet launch its fourth direct flight on the London-India circuit, future growth ambitions and plans to acquire as many as 150 new aircraft over the next five years.
What prompted Jet to launch its fourth direct flight in the UK?
In October, we introduced our third daily, non-stop service between London Heathrow and Mumbai. The new service will offer an unparalleled choice in the form of more than 1,000 seats daily, on this rapidly growing route. The new service complements our existing daily operations from London Heathrow to its hubs in Mumbai and Delhi.
Whenever people in India think about travelling abroad, the very first city that comes to mind is London. There is a sense that if you haven't been to London, you haven't really been anywhere as far as most Indians are concerned.
At Jet Airways, we try and follow our customers. The aim is to make it convenient for Indians who want to come to London and take Londoners to India as well, and play our part in bringing India and the UK closer together.
How important is the UK market for Jet?
Within Europe, I would say the UK is the most important. If you look at our capacity, we fly four flights from India into the UK and that is more than any other European destination. Most Indians aspire to visit London and I would say that London will continue to be at the centre of our European operations.
That is true for Jet but also holds true for the country as a whole. People feel at home in London, they like to visit the UK, where we have an incredibly large diaspora. The foreign direct investment (FDI) between the two countries is also growing by leaps and bounds. So, in every respect, the connectivity between India and the UK is thriving.
There are plenty of Indians who reside or study at universities or have businesses in other cities of the UK. Manchester and Birmingham are two obvious choices that we keep looking at. When we feel the demand is robust enough, we will launch from there too.
There is a wide spectrum of travellers who are flying Jet. It's a mix of everything and every aspect is growing.
Is Brexit a worry from an airline industry perspective?
Nothing that keeps me awake at night. The UK is very important to us. So, we want to see a strong and robust UK and whatever creates that is good for us. At this point in time, my view is that almost any scenario that plays out in either end of the Brexit debate will not impact UK to India traffic to cause pain for Jet Airways.
Our flights today are doing well and going full, including the new flight. We have a thousand seats now and we will be able to absorb that no matter which end of the spectrum this debate will play out.
What sets Jet Airways apart in the global market?
Jet is known for its warmth, its culture of service, attention to detail and we are doing everything we can to promote that warmth and hospitality. That is part of our DNA.
Aviation is an extremely addictive industry because it is an industry where we take immense joy and pride in connecting people and bridging gaps. Even within India, we are creating bridges to bring people together.
What are the plans for acquiring more aircrafts?
We hope to finalise an order for an additional 75 before the end of our fiscal year in March 2018. These will be narrow bodies. The delivery will be over the next five years, so between 2018 to 2023 we should take delivery of all 150. The first 75 will be delivered in 2018.
These are not all coming as net additionals. The 150 will be a replacement of the 75 and growth for the remaining. The routes will be everything that we fly today and then some.
The Indian aviation market is growing at numbers that would make any other country jealous. We will not have a shortage of places to fly our aircraft to.
Is the policy framework in India supporting growth for the industry?
A business-friendly, economy-friendly environment helps improve the robustness of the economy. All over the world air travel demand is closely co-related to growth in GDP and other economic indicators. Whenever you have growing economies, it typically spells good news for aviation in general.
The population is growing, the economy is growing; Indians want to fly everywhere and people from everywhere are looking at India.
Has the Goods & Services Tax (GST) made an impact?
From an aviation perspective, it has had no adverse effect in any shape or form. In theory, GST will create a much more robust real economy which will drive air traffic growth. Over the long run, it is going to be better for the economy and therefore better for aviation. But we need time for that theory to play out.
How important are your global tie-ups for business?
At a holistic level, all partnerships are extremely beneficial for Jet. They all can and will co-exist and make Jet stronger and also make our respective partners strong.
Etihad own 24 per cent of Jet Airways. It's been an incredibly useful partnership for Jet. We will continue to find ways in which we will further grow and mould it, as a partner and certainly as an equity owner as well.
The good news is that we have got partnerships that we continue to deepen – with Air France, KLM, Delta and Virgin Atlantic. They will be extremely good for business and for consumers by providing greater connectivity. That has been part of the catalyst for growth over time.
What are your growth plans for the coming years?
We have just launched three new routes into Europe – Chennai to Paris, Bangalore to Amsterdam and the third Mumbai to London. That is quite a lot of capacity and so our first priority is to absorb that and make sure it performs well. And, then look to further growth in these markets.
Overall, we foresee growth in the next five years as we grow from 75 to 150 narrow bodies. We hope to grow the airline at a CAGR of about 10 points for the next five years and that growth will include domestic growth as well. The Indian market is thriving and we will participate in that and do it in a manner that is good but has an element of capacity discipline to it as well.
It will be a new fleet type so training of pilots certainly will continue. We will have to not only train for a new aircraft type but also for our growth. We are well ahead of the curve. We have known for a long time that these aircraft are coming, we have been planning for it and we are ready for it.
Jet Airways is in it to create a strong, healthy airline which we are proud of in terms of the service we provide our consumers and the strength of our balance sheet. Our strategy is very clear and we will continue on a platform of differentiated service, which is part of our DNA.