India-Uzbekistan ties depend on developing direct connectivity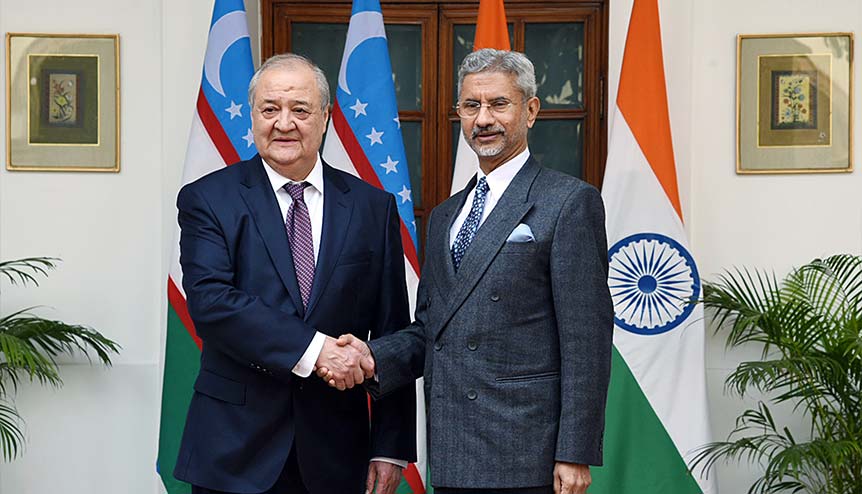 The time has come for more air corridors between the two countries and the region of 'Stans', both for passenger and cargo flights, to be set up. New Delhi is working towards cutting through the existing speed breakers towards a win-win relationship.
A much awaited interface between India and Uzbekistan took place on Monday. Both nations co-chaired the first National Coordination Committee. On the table were important issues of mutual bi-lateral interest such as Line of Credit (LoC) projects, trade and investments.
The long and short term aim is for India to further and deepen bonds with Uzbekistan in the area of strategic relations but, more importantly, the focus will be on uplifting the hitherto rationed bilateral returns in the spheres of trade and investment by the government of India which, at last analysis, stands at a modest $300 million.
Read more:
India's outreach to Central Asia still lies through Iran
India taps Central Asia for energy security
India and Iran find themselves in the crosshairs of US-China bipolarity
Vietnam is critical to balance of power in Asia
Driving the future of finance in Asia
The importance of the five 'Stans'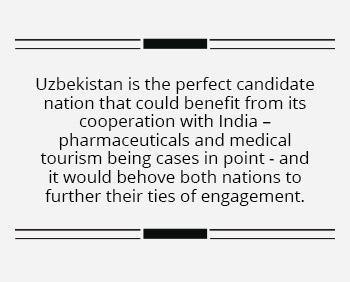 Uzbekistan makes up a family of the five 'Stans" – Kazakhstan, Tajikistan, Turkmenistan and Kyrgyzstan – and these nations are crucial to India in terms of presenting a potentially big market for Indian exports. In return, New Delhi benefits through raw materials as well as oil, gas and uranium. But the lion's share of this comes from engagement with Kazakhstan due to its oil exports.
But Uzbekistan is the perfect candidate nation that could benefit from its cooperation with India – pharmaceuticals and medical tourism being cases in point – and it would behove both nations to further their ties of engagement. Ties between New Delhi and Tashkent have existed for centuries and not just because Babur, the architect of the Mughal Dynasty arrived in India from Uzbekistan.
Despite a previously rather subdued foreign policy strategy outlined by earlier governments the government of prime minister Narendra Modi has correctly assessed the enormous commercial and strategic opportunities of Central Asia.
New Delhi's statement of intent
India has already made a statement of intent to its Uzbekistani counterparts. Investments in pharmaceuticals, amusement parks, automobile components, the hospitality industry, including a Joint Centre for Information Technology was set up in 2006 and upgraded in 2014. Furthermore, an IT Park was established in Tashkent and inaugurated in July last year.
The potential to engage across the entire region is of immense benefit both for India and its partners and the key push would be for New Delhi to now strive for greater direct connectivity with Tashkent.
The time has come for air corridors between the two countries and the entire region, both for passenger and cargo flights and New Delhi is slowly, but steadily, working towards cutting through the logistical clutter. If Uzbekistan reciprocates then the result would throw the doors open for a conspicuous improvement in trade and commerce on a win-win basis.
The concept of pushing for direct air connectivity – the land and sea routes present its own set of complications given current geo-political dynamics between New Delhi and certain nations that come in the way of geography – is the preferred way forward.
A great potential exists
This was confirmed by India's external affairs minister Subramanian Jayshankar when he hosted the India Central Asia Business Council this February to gauge the benefits of setting up 'air corridors' between India and the five Central Asian nations including Uzbekistan. "There is the challenge of lack of efficient overland connectivity… (But) clearly, a great potential exists in enhancing trade and economic engagement between India and Central Asia," the Indian Foreign Minister had said then.
Ties between Tashkent and New Delhi visibly improved after Narendra Modi's visit to the five 'Stans' in July 2018. The signing of an agreement with Uzbekistan for the supply of 2,000 tonnes of uranium to feed its nuclear reactors – similar to a pact with Kazakhstan – was an important takeaway for New Delhi who also scripted a mutual acceptable strategy for combating terrorism.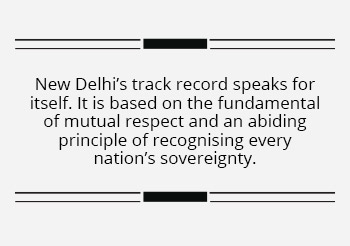 The time has now come for Uzbekistan and the other nations around the region to recognize India's reliability as a responsible trade and geo-strategic partner. Direct engagement is the need of the hour. New Delhi's track record speaks for itself. It is based on the fundamental of mutual respect and an abiding principle of recognising every nation's sovereignty. The locks to the doors, that have hitherto been partially opened, can be undone with the process of direct connectivity being established. The sky is clearly the limit.