India, UK can work together to reject protectionism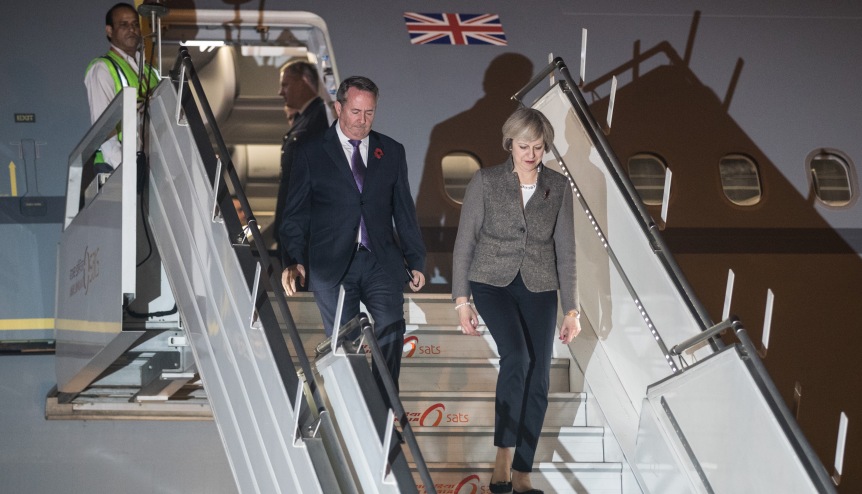 As the UK establishes an independent trade policy for the first time in 40 years, the Department for International Trade (DIT) is ensuring that the UK's trading relationship with India continues to grow apace.
The strength of the India-UK relationship is already impressive. Total trade in goods and services between the UK and India was £18 billion in 2017, a 15 per cent increase from 2016 and we also have exceptionally strong investment links; the UK has been the largest G20 investor in India over the last 10 years, more than any other EU country, while Indian FDI stock in the UK stood at £1.5 billion in 2016.
My focus as the Minister for Investment is to make the most of our shared potential and to develop the UK-India investment relationship. Hundreds of companies have already taken advantage of the assistance that DIT can provide and I want many more to follow.
Case studies
One UK company making noise in India is Leicester-based global music distribution and label services company Horus Music, which quadrupled its 2016 profits in India in just one quarter of 2017. Horus Music launched in India in 2015 with an initial base in Mumbai. By the following year, supported by market access advice from DIT in India, business was significant enough that the firm was able to hire a full-time Business Development Manager.
In 2016, there were over 270 British companies operating in India, employing nearly 800,000 people. Indeed, it is estimated that UK companies exporting and investing in India also support one in 20 jobs in the country's private sector. As well as Horus meanwhile, Bangalore-headquartered technology services and consulting company Infosys is just one of the many Indian companies to have taken advantage of DIT help and set up in the UK as their European HQ. The company received assistance in order to have bases in London, Edinburgh and Swindon, citing the UK's business-friendly environment as the key driving force behind its decision to invest here. They were one of approximately 800 Indian companies operating in the UK in 2016, accounting for around 110,000 jobs and recording combined revenues of £47.5 billion.
New tie-ups
So we have a strong base, but there is still a wealth of opportunities for further growth in trade with India. Work is already well under way at DIT, the focal point for trade and investment across the UK government, to help businesses of all sizes in both the UK and India forge ties and cultivate relationships with potential buyers and investors.
A major step in this direction was the appointment earlier this year of Crispin Simon as Her Majesty's (HM) Trade Commissioner for South Asia, one of nine new HM Trade Commissioners appointed to regions across the globe to champion British trade with some of the UK's biggest economic partners. All the new Trade Commissioners will cooperate closely with Ambassadors and High Commissioners, the wider diplomatic network, and other colleagues based in countries in their region, in a coordinated government effort to promote UK trade and prosperity.
Trading relations between the UK and India have also received a boost recently after a series of visits and trade missions between the two countries. Earlier this year, my colleague, Minister for Trade and Export Promotion Baroness Fairhead, visited Mumbai and Bangalore with a group of technology businesses to strengthen ties within the industry. This follows more than 100 UK businesses from other sectors visiting India with DIT in January and February this year alone.
Commonwealth boost
In April, we were delighted to welcome Prime Minister Modi to the UK in April as an Official Guest of Government at the Commonwealth Heads of Government Meeting (CHOGM). The meeting provided a key opportunity to progress the UK-India trade relationship and boost intra-Commonwealth trade.
CHOGM was the largest summit of its kind in UK history and alongside attending leaders, over 2,000 people representing 53 countries came together to ensure we made the most of what this historic organisation can achieve.
During Prime Minister Modi's visit, an ambitious new UK-India Tech Partnership was announced, which is expected to generate significant investment and support the creation of thousands of new jobs in both India and the UK. The partnership will identify and pair businesses, venture capital, universities and others to provide access routes to markets for British and Indian entrepreneurs and SMEs.
In addition to the UK-India Tech Partnership, Prime Minister Theresa May and Prime Minister Modi also confirmed new commercial deals worth upwards of £1 billion and announced our intention to recruit a UK cyber security industry expert to be based in New Delhi. This expert will connect Indian private and public sector organisations with cutting-edge UK companies who can supply their specific requirements.
With over 2.4 billion people, the Commonwealth is home to one-third of the world's population, 60 per cent of whom are under the age of 30. It contains some of the world's fastest growing economies and accounts for one-fifth of global trade. Currently estimated at $687 billion, it is projected to surpass $1 trillion by 2020. With India home to more than half the population of the Commonwealth, the UK understands the central role the nation plays in the organisation. Now, more than ever, it's time for us to build on our existing ties, to reject protectionism and insularity and to embrace an interconnected world.
DIT will continue to work closely with the Indian government to break down the barriers to boosting trade. This includes increased support for trade with India, with UK Export Finance providing an additional £2.75 billion in support for UK companies exporting to India and for Indian buyers of UK goods and services. This support will also be available in Indian Rupees.
The United Kingdom is a champion of free trade – and at DIT we will continue to work with our most important partners to remove barriers and promote commercial freedoms across the world.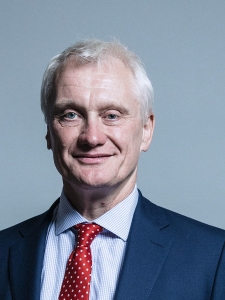 Graham Stuart MP is Minister  for  Investment  in  the  UK's Department  for  International Trade (DIT).