India transmits its pay as you save energy efficiency model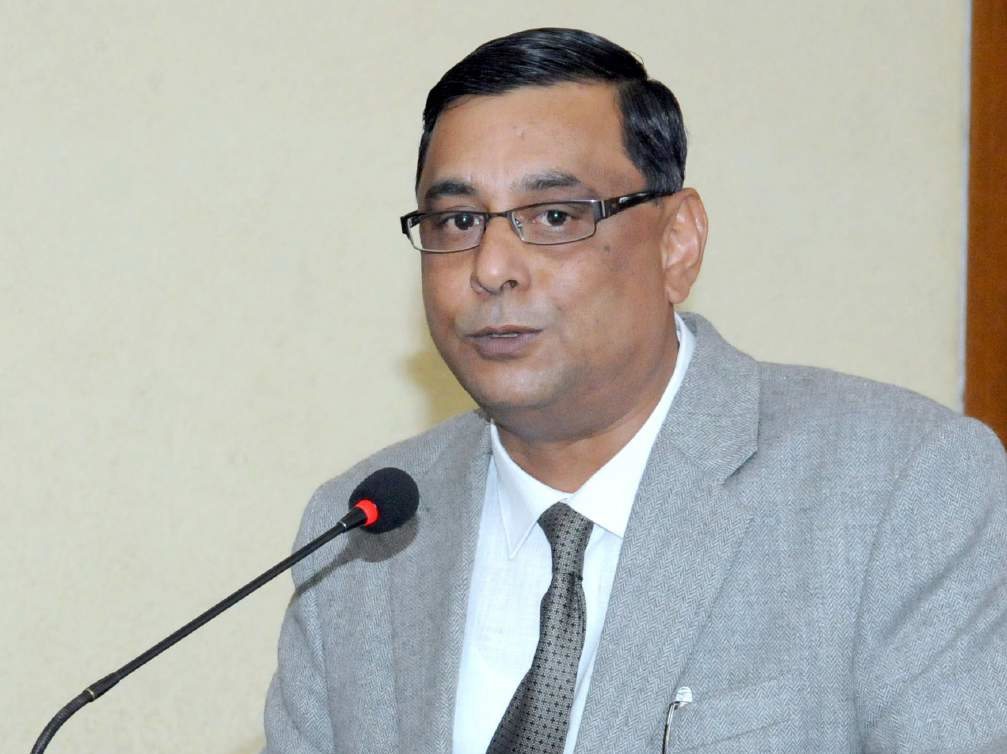 The Government of India's Energy Efficiency Services Limited (EESL) has been making its global mark across the UK, Canada and South-East Asia with its unique business model.
Energy Efficiency Services Limited (EESL), under the administration of Ministry of Power, government of India, is working towards mainstreaming energy efficiency and is implementing the world's largest energy efficiency portfolio (worth £5.6bn over a period of three years). As of now, EESL has explored opportunities and commenced establishment of operations in the UK, Canada, South Asia and South-East Asia.
The UJALA scheme in London has gathered significant momentum since its launch. In India, we are confined to 9W LED (light emitting diode) bulbs and 20W Led tubelights. In London, we are looking at a range of LED luminaires to be offered under the UJALA scheme. The procurement of the 500,000 luminaires has already commenced and we hope to close it soon. We also have a strong pipeline of beneficiaries across Nursing Homes and Community Organisations, Social Housing, City Council, etc to whom the LED luminaires will get distributed.
EESL has a very successful business model that we adopt under UJALA – Pay As You Save. To capitalise its strength in procuring the best LEDs at the lowest cost, EESL aims to replicate its tariffed on-bill payment programme in the UK through PAYS LED Scheme. With EESL as the source of capital for the efficiency investments, this model allows an end consumer to deploy efficiency upgrades at no upfront cost. EESL recovers its costs with a fixed charge on the savings in monthly electricity bill. This implies that the savings are split between end consumer and EESL month on month.
While EESL executes the UJALA scheme in UK, we have acquired two companies who are already implementing Energy Savings Performance Agreements (ESPA) across the UK. The tenure of these contracts range between nine to 18 years and provide a projected average annual revenue of £1m.
We entered a MoU with UK's leading organisation in delivering and operating district heating projects in the residential sector – Cenergist. The most immediate project that is being considered is a Biomass District heating in a village in the English County of Somerset with project investment up to £2m.
We are also working with one of UK's largest Meter Asset Provider (MAP), which has invested £700m for the installation of over 6m meters. In addition, MAP has contracts in place to install a further 7m smart meters for energy suppliers, thus making them the largest smart meter funder in the UK. Through a collaboration, EESL proposes a strategic partnership with them and acquire a presence in the UK metering market.
EESL recently invited partners that work in the space of clean energy, energy efficiency, low carbon growth strategy across the UK, Europe and North America. We have already empaneled 16 partners with whom we will execute projects.
EESL has expanded to several other countries apart from the UK and we are confident of taking our replicable and scalable business models to different countries across any kind of clean energy project. We have recently signed a MoU with the National Energy Services Company, Kingdom of Saudi Arabia to implement energy efficiency programmes and scale-up demand side measures in the Gulf country. As per the MoU, EESL will provide consultancy and expand the capacity of the National Energy Services Company, which is instituted by the Kingdom of Saudi Arabia, to execute energy efficiency programmes.
In Canada, EESL is reviewing a potential investment of around $5 to 6 million to create battery energy storage system (BESS). This BESS will provide grid ancillary services to the electricity distribution company; for voltage control system, reactive support, regulation services and spinning reserve. It is expected that this BESS, once built; will be one of the largest BESS in the world.
As for the South Asian countries, we are in discussions with Nepal, Bangladesh, Sri Lanka and Bhutan to implement the UJALA scheme. Further, EESL has also signed MoUs with Bangladesh, Nepal, Sri Lanka and Vietnam.
Future plans
EESL is looking to foray into niche areas which will keep it ahead of the competition in future. These areas are in consonance with the emerging plans, priorities and needs of the power sector and is aligned to the approach being followed by government of India.
These include smart meters, district cooling, battery storage, etc. In most of these areas, there is lack of expertise and technical know-how in the country. EESL overseas operations are positioned to build such expertise by engaging with entities that are endowed with such expertise engaged in technology. This would enable EESL to roll out these services in developed and developing countries, enabling them to stay ahead in providing innovative service delivery mechanisms to clients.
Adoption of energy efficiency in India, and everywhere else in the world, has been relatively slow. It faces inherent challenges like lack of awareness and high first cost. EESL, as a company, believes in innovation, which has helped us develop a unique business model that has not only benefitted consumers, utilities, governments, industry but also led to a complete transformation of the energy efficiency market in India.
The business model works on the principles of Pay-As-You-Save, which means the consumer does not need to pay anything upfront for the use of energy efficient products or services. The entire upfront investment is brought in by EESL and the minimum energy savings are indicated. The consumer pays a part of the energy savings, that result in energy bill savings, over a one to seven year period to EESL. The time-period is adjusted to ensure that there is benefit to the consumer in terms of sharing of savings. The model, as mentioned earlier, has incentives for various stakeholders as follows:
Consumers: There is no need to invest in energy efficient product and services and the repayments are also to be made from savings.
Energy Utilities: The use of energy efficient product and services leads to overall reduction of peak demand and reduces the gap between peak and off-peak load. This helps in reducing the overall cost of power procurement of Utilities as well as enabling them to manage the load. Further, they do not need to invest any capital upfront to do so. In the medium run, it reduces their investment in new power infrastructure as the demand growth is moderated.
Governments: The energy savings results in prevention of Green House Gas emissions and therefore helps them to meet their national and international obligations. Yet again, they do not need to allocate any capital for this purpose.
Industry: The demand for energy efficient products and services rises and increases their sales. Further, the industry is paid out by EESL that reduces their commercial and revenue risks. The LED industry in India has grown 400 per cent in a matter of two years and is now the fastest growing market in the world accounting for over 12 per cent of global LED demand.
The innovation and power of the business models helps in enlisting large number of utilities and governments to participate in the projects. This helps in aggregation of demand. EESL then procures equipment or services in bulk enabling reduction in costs due to ensuing economies to scale. For instance, in the UJALA programme, the bulk cost of LEDs has reduced from Rs 310 ($5) to Rs 40 ($0. 65) because of procurement of 300 million LEDs over a two-year period. Similarly, the cost of procurement of LED street light lamps and services have gone down by 65 per cent over the same period.
The International Solar Alliance (ISA) is coming out with a global tender this year for price discovery of 500,000 solar pump sets for farmers in 121 countries. Presently EESL, along with KPMG, is working on the format of the tender for ISA.
Challenges
Some of the standard challenges faced by countries, organisations and individuals impacting adoption of energy efficiency are:
Lack of capacity and understanding about energy efficiency
Monitoring and verification of projects
Challenges in measurability of energy savings as it is a function of reduction in connected load and usage pattern. The latter requires energy efficiency gains to be agreed between user and service provider rather than measured.
Lack of standard protocols for measurement and verification of energy efficiency projects
Lack of awareness about benefits of energy efficiency and avenues of adoption
Inadequate financing options and ineffective project structuring options
Inadequate capacity of service providers/ manufacturers for quickly ramping up manufacturing energy efficient appliances as per emerging efficiency norms
Lack of political capital for execution of energy efficiency programmes
However, we have demonstrated that a majority of these can be overcome by simple business models like Pay As You Save.
Countries like China, United States of America, Japan and United Kingdom have executed several path-breaking schemes that have led to a wide-spread understanding of energy efficiency by individual consumers and industry. While it is acknowledged that government intervention is required for pushing energy efficiency projects, these countries have also executed these energy efficiency programmes with significant amounts of government capital, i.e. subsidies, grants, fiscal rewards or prescriptive rebates.
EESL has evolved a unique business model that works on the principles of Pay-As-You-Save.
Saurabh Kumar is the Managing Director of India's Energy Efficiency Services Limited (EESL).