India start-ups are a big hit – Six Unicorns in 2020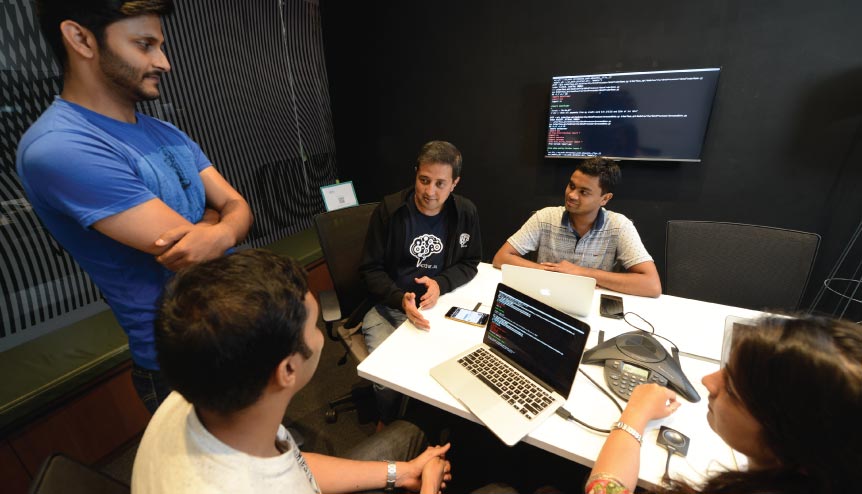 With the new entry of Razorpay, technological innovation and adaptation in India, across an array of sectors, has ensured the rapid upsurge of six unicorns across diverse platforms that are ambitious and aggressive.

The Indian Premier League (IPL) fever has caught on the Startup ecosystem of India. India has hit the googly of the pandemic for a six with a sixth unicorn Startup in 2020. Bengaluru-based fintech Startup Razorpay is the latest member of the unicorn club. The payments Startup on 12th October 2020 announced that it had raised $100 million in Series D funding, in a round co-led by GIC, Singapore's sovereign wealth fund, and Sequoia Capital India.
Read more:
Pent-up demand driving VC funding
techXchange provides a launchpad for start-ups to go global
Women entrepreneurs are driving 50 percent of India's start-up ecosystem
Indian States' Start-up Ranking 2019
India ranks amongst the top 50 in the Global Innovation Index
Existing investors Ribbit Capital, Tiger Global, Y Combinator and Matrix Partners also participated in the Series D round. It has raised $206.5 million since inception in 2014, including $75 million in the previous round of fundraising last year.
Founded in 2014 by IIT Roorkee graduates Harshil Mathur and Shashank Kumar, Razorpay has made a name for itself in the Indian payment ecosystem. The company has witnessed a 500 percent growth in 2019. Currently, Razorpay powers payments for over five million businesses, which includes the likes of Airtel, BookMyShow, Facebook, Ola, Zomato, Swiggy, Cred, and ICICI Prudential among others, and is all set to double this to 10 million by the end of this year.
Businesses move online
With more businesses switching to digital payment and moving online for transactions, Razorpay is riding the Coronavirus wave. According to an analysis by the company two out of three businesses onboarded on Razorpay are accepting digital payments for the first time.
Razorpay has joined fintech Startups like Pine Labs and Zerodha, tech Startups Postman, ed-tech Startups Unacademy and Nykaa from the beauty and fashion space, to take the total to six in the one single year. This is evident of the fact that technological innovation and adaptation in India is across an array of sectors and is not limited to one or two sectors.
More to read:
Atmanirbhar Bharat: An initiative to foster entrepreneurship
Reimagining learning: Growth of EdTech Start-ups in India
Covid fails to dampen spirits of UK start-ups
Funding for start-ups in the post-pandemic era
Start-ups offer remote working solutions at affordable rates
Razorpay is the fifth Indian fintech firm to achieve 'unicorn' status after online payment gateway BillDesk, Flipkart-owned PhonePe and Insurtech Startup PolicyBazaar, which were all valued at over $1 billion in 2018. Paytm entered the unicorn club back in 2014 and is the most valuable Startup in the country at $16 billion.
Indian start-ups raise funds
India now has more than 35 Startup unicorns, with several existing ones raising funds this year. According to a 2019 KPMG report, the average time that Indian Startups take to become a unicorn is 5 – 7 years. Established in 2014, Razorpay has reached the unicorn valuation in the 6th year of its inception.
Still more to read:
Have start-up investments in India hit the great FDI wall?
Impact of Covid-19 on the Indian start-up ecosystem
Rebooting the Indian start-up ecosystem to the new normal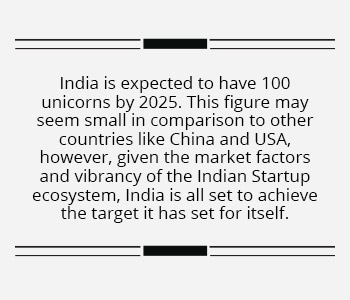 Corporate honchos bet big on Indian start-ups
Role of start-ups and innovators in Atma Nirbhar Bharat Abhiyan
India today has 52 soonicorns with a potential to become unicorns by 2022, the world's third largest Startup ecosystem is poised for disruption. India is expected to have 100 unicorns by 2025. This figure may seem small in comparison to other countries like China and USA, however, given the market factors and vibrancy of the Indian Startup ecosystem, India is all set to achieve the target it has set for itself.
***
Disclaimer: The views expressed herein constitute the sole prerogative of the author. They neither imply nor suggest the orientation, views, current thinking, or position of FICCI. FICCI is not responsible for the accuracy of any of the information supplied by the author.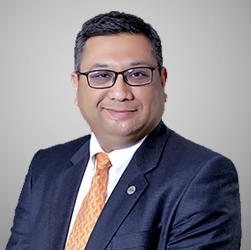 Dr Param Shah is Director – UK, Federation of Indian Chambers of Commerce & Industry (FICCI).