India should make PPE success a template for all industries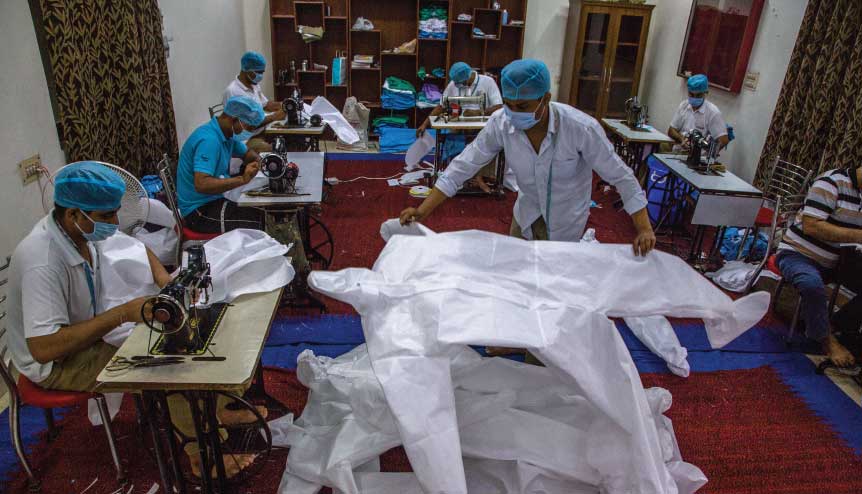 Close collaboration between India's federal government, its various research institutions, the state governments and the country's highly fragmented textiles industry helped create the world's second-largest PPE industry from scratch in 60 days. If this can be made the norm across sectors, New Delhi will have little trouble in attracting companies looking for alternatives to China.
In India, under normal circumstances, one wouldn't expect the Defence Research & Development Organisation (DRDO), better known for developing inter-continental ballistic missiles, the Institute of Naval Medicine, Mumbai, the Naval Dockyard, Mumbai, and the Institute of Nuclear Medicine and Allied Sciences (INMAS) to be collaborating seamlessly with sundry private sector textiles companies and garment makers.
Building the world's second-largest PPE industry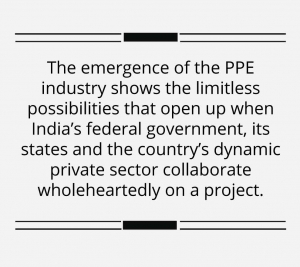 But extraordinary problems call for out of the box solutions. India faced a life-threatening shortage of medical masks and personal protective equipment (PPE) needed by heath workers at the forefront of the battle against the Covid-19 pandemic. Faced with this medical emergency, all these high technology government-owned research institutions threw red tape away and collaborated with the Indian private sector to build the world's second-largest PPE industry.
In March, India had a total stock of 275,000 imported PPE kits and zero local manufacturing capacity; 60 days later, the country produces 450,000 PPE kits every single day. And it has managed this in the midst of the world's most stringent lockdown.
Massive global opportunity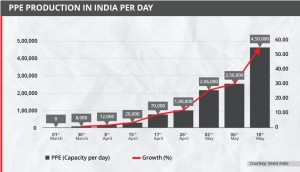 Last year, the global market for PPE kits was valued at $52.7 billion. This is expected to grow to $92.5 billion by 2025. And India, as the world's second-largest PPE maker, is poised to capture a significant share of this market in the wake of the newfound global distaste for Chinese products.
This is a remarkable story of ambition, grit, innovation and collaboration – and success – in the face of tremendous adversity. It also shows the limitless possibilities that open up when India's federal government, its states and the country's dynamic private sector collaborate wholeheartedly on a project.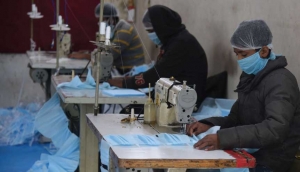 A template for success
If India can make this the template for all sectors, foreign companies looking for alternatives to China will find it an increasingly attractive investment destination. It may, therefore, be a good idea to see how the learnings from this exercise can be mapped, internalised and applied across the board to all industries.