India set to become the world's third largest economy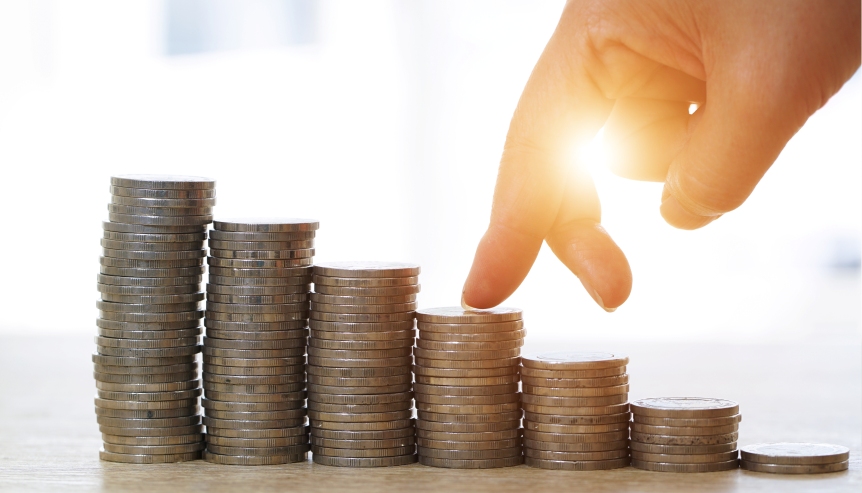 To get to the coveted third place India will have to outpace Germany and Japan; the good news is – it can.
At a recent fireside chat with Microsoft CEO Satya Nadella, Reliance Industries (RIL) Chairman and India's (and Asia's) richest man, Mukesh Ambani, said India could become the third-largest economy in the world over the next decade and has an opportunity to become a "premier digital society" along the way. How feasible is this? Or should it be dismissed as just another aspirational figure thrown up only to grab the headlines?
Where India now stands
Currently, India is the world's fifth-largest economy with a total GDP of $2.94 trillion. It recently overtook both the UK and France that are now placed at the sixth and seventh positions, respectively, with GDPs of $2.74 trillion and $2.71 trillion in 2019. To get to the third place, India will have to go past fourth-placed Germany, which clocked a GDP of $3.86 trillion, and third-placed Japan, which produced goods and services worth $5.15 trillion in the year under review.
To go past Japan over the next decade, Indian policy planners will have to keep an eagle eye on two key indicators – the inflation rate and the exchange rate. That's because high levels of inflation lead to a fall in the purchasing power of consumers, which, in turn, lowers consumption and, thus, slows down GDP growth rate.
And the exchange rate is important because all international comparisons of GDP happen in dollar terms. If the rupee depreciates further from about 70-72 per dollar at present, the nominal growth in rupee terms will have to be proportionately higher to compensate for the fall in GDP in dollar terms.
The $5-trillion target
Indian Prime Minister Narendra Modi has set a target of achieving a GDP of $5 trillion by 2024. That's a stiff target though by no means unachievable. But that alone will not take India to the third place in the GDP pecking order. Japan and Germany will also grow, albeit at a much lower rate than India.
In 2019, Japan grew at 0.7 per cent and Germany at 1.1 per cent. Since they are developed countries with consumption rates and exports at near saturation levels and very little pent up demand, there is little scope to ramp up GDP growth rates by very much.
Not very difficult
If both these countries grow at an average rate of about 1.5 per cent each, after a decade, Germany's GDP will be at $4.48 trillion and Japan's at $5.98 trillion.
By these measures, India should pip Germany to the fourth place within the next four or five years and Japan to the third spot within the next seven to eight years if it can grow at a nominal rate of fairly moderate 10 per cent or more and keep inflation in check at 4 per cent or less.
The above projection is under what economists call ceteris paribus conditions, ie, all other things remaining constant. The big unknown here is the exchange rate. There is no guarantee that the rupee-dollar exchange rate will remain stable over the next 10 years.
This indicator, more than others like the GDP growth rate or inflation, could throw a spanner in the works of the above calculations and assumptions.
But given that we've assumed a very modest rate of growth to premise our computation on, there's a very strong possibility of a higher rate of growth compensating for an unforeseen depreciation in the rupee-dollar rate.
So, far from being a pie in the sky, Ambani's statement should be seen as a realistic projection of the world's economic order in a decade.