India seeks a better Britain-Europe fit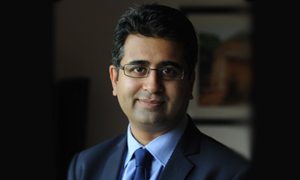 Uncertainty is the only certainty in these uncertain times. That is the reality of the European Union (EU) today. And that is a worry for the region and for a globally engaged India.
Global events compounded by economic and physical insecurities within member states are threatening the EU's very existence. It is quite obvious that the EU is changing and changing fast; yet, no one really knows what a transformed EU might look like in a year's time.
Prime Minister Modi recently attended the EU-India summit in the backdrop of this cloud of uncertainty. The visit was long overdue. It has been four years since the last summit, and there has been little progress in between. Modi was keen to demonstrate solidarity with friends in troubled times (especially following the Brussels blasts) as much as anything else – not only with the EU, but, in particular with the UK and its Prime Minister, David Cameron, with whom he has developed a strong personal rapport.
However, altruism can't define a nation's foreign policy agenda – national interest does. New Delhi believes a strong EU is a strategic ally as well as an enabler for the projection of its "soft power".
India values EU as a force for good in the world. But without the UK and its global reach and influence, the EU will lose significant political clout.
The fear is that Brexit could have a domino effect, leading to the disintegration of the European project. That is not in India's best interest.
The UK is India's preferred partner to help raise funds to transform India. But the prospect of Brexit, with its associated uncertainties, ranging from a Scottish referendum to a more insular, anti-migration Britain and volatile economic environment are all matters of concern for India.
Outside the EU, the UK may well revert to being a fading power like in the 1970s. The chances of a free trade agreement (FTA) with India in such a scenario would, at best, be very slim, if at all.
When asked about Brexit in a meeting with MEPs in Brussels, the Indian Prime Minister said: "It is an internal matter for the UK. However, as far as India is concerned, we want a strong EU." The message could not be any clearer – Britain and Europe are stronger together and it is in India's, and the world's, best interest that they stay together.
India's strategic economic and security interests lie in containing China. And this is best delivered by India having a genuine friend like David Cameron in 10 Downing Street helping shape EU strategy on China. Modi had said during his visit to the UK, that "India sees Europe through the eyes of the UK."
The steel crisis is a prime example. The Chinese government is literally printing money to subsidise steel manufacturers to keep domestic employment levels up. These factories are producing and dumping their products in the world market flouting all key trade principles and agreements.
The impact was felt in the UK when Tata Steel, after sustaining losses of a million pounds per day for the past couple of years, was forced to announce the closure of its steel plant in Wales just last week. While there may be other factors, no one can deny that the primary responsibility lies with China's irresponsible economic policies. But the fall-out (to a large extent) is that India's brand is also unfairly damaged.
This is happening despite all the clout the EU and the UK can muster. What happens when there is no EU? Then, small European countries would have no leverage against Chinese hegemony and its state-aided proxy economic wars.
Brexit also means curtains for Cameron's premiership. The likely replacements don't inspire confidence for India. Neither George Osborne, who is perceived to be China's biggest friend, nor the maverick Boris Johnson thus far have shown Cameron's inclination and commitment to work with India. Hence, India's subtle but strong indication as to why UK should remain in the UK – a position India Inc. concurs with.
As India, the EU and the UK seek a better fit with one another, 'India Global Business', as India's foremost outbound investment magazine, will continue to explore the opportunities and issues that emerge from India's engagement with Europe and the rest of the world.
Manoj Ladwa is the founder of India Inc. and chief executive of MLS Chase Group @manojladwa