India remains the largest market for corporate energy contracts in Asia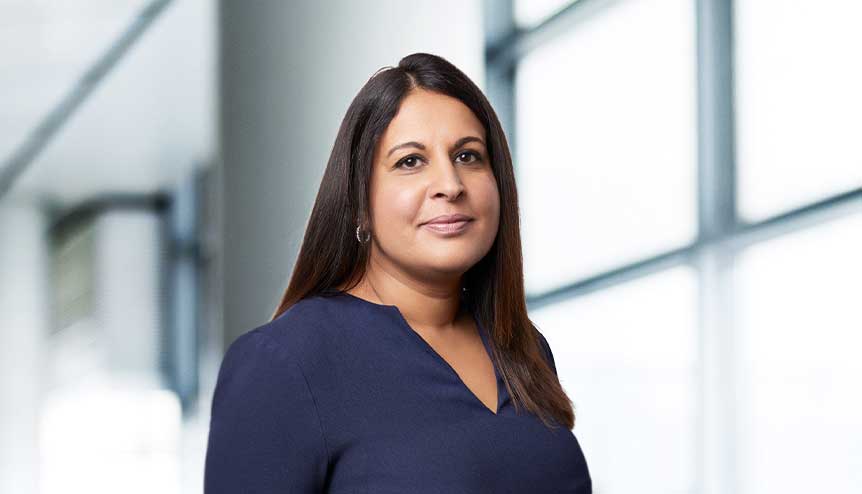 Interview
Nandita Sahgal Tully, Managing Director Merchant Banking, ThomasLloyd speaks about the company's recent listing on Luxembourg Stock Exchange, the emerging business opportunities in the Indian solar sector and how India can become more 'self-reliant' in the renewable space.
Could you tell us about ThomasLloyd's recent listing on the Luxembourg Stock Exchange and the Luxembourg Green Exchange? What does this mean for the firm?
This is a benchmark transaction both for us and the Luxembourg Bourse, as we understand it is the first listed sustainable infrastructure fund. Therefore, a range of share classes of the ThomasLloyd SICAV – Sustainable Infrastructure Income Fund are being listed on the EU-regulated Bourse de Luxembourg market for trading. We anticipate attracting a wider investor base, offering investors increased visibility and transparency for our investment strategy.
At the same time, the Fund was admitted onto the Luxembourg Green Exchange (LGX), a platform promoting investment in sustainable financial instruments. The Fund is listed on the Green segment of the LGX in recognition of the positive environmental and social impact the Fund continues to make, in addition to its economic objective. The Fund already carries the Lux Green Flag.
How will the Covid-19 situation affect renewable energy and sustainability investment moving forward post-pandemic?
We are clearly witnessing the sharpest fall in global GDP since the 1930s, making this, for most of us, a 'once-in-a-lifetime' event. While recovery is already visible, nobody at this stage can be sure how certain the future is. It is clear, however, that there is no rapid return to the previous situation. We anticipate direct government intervention will play a much bigger role, in general, and specifically for greater access to public-private partnerships. We can work together with large government and other large institutional stakeholders at scale to mobilise labour, create employment, increase household incomes and provide the financial security, which the events of 2020 have so cruelly threatened.
Employment brings income, security, responsibility and dignity. A dollar earned is a dollar then spent many times over. The development of infrastructure is both capital and labour-intensive. It requires a lot of money and creates a lot of jobs, multiplied well beyond the initial project investment. In addition to jobs, infrastructure spending also creates tax revenues: land value tax, corporation tax, payroll tax and sales tax. These tax revenues, in turn, help pay for improved public services: improved sanitation, better roads, housing and improved outcomes for health, education and social welfare.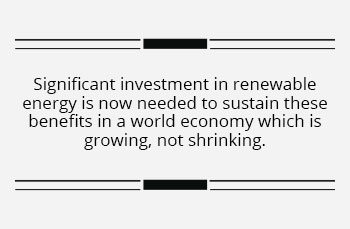 We strongly believe that the best way to mitigate climate change, deliver affordable and clean energy and provide decent work and economic growth is to invest directly in physical infrastructure, most notable in renewable energy. This will improve the capital stock, help boost productivity and employment and provide the income and security upon which our future prosperity will depend.
The Covid-19 lockdown opened our eyes to the possibility of a greener future, a better natural environment and much-improved air quality. Significant investment in renewable energy is now needed to sustain these benefits in a world economy which is growing, not shrinking.
In your opinion, what steps on the policy level should be taken in order to boost the solar sector and make India more self-reliant?
There have been numerous reforms in the power sector over the last decade. However, the perennial and oldest issue of the poor financial health of the state-owned electricity distribution companies (Discoms) still remains. In the most recent financial stimulus package, the Government of India announced USD12 billion of loans to Discoms to clear a backlog of payments to power companies. This is a welcome step, but these loans come with considerable stipulations and pre-conditions. This opportunity should be used to create real reforms by forcing the State to instil a more rigorous financial discipline in the operations of the Discoms, instead of just providing a lifeline. Measures for improving the viability of distribution companies, including tariff rationalisation, better targeting, and timely release of subsidies along with the improved governance is required.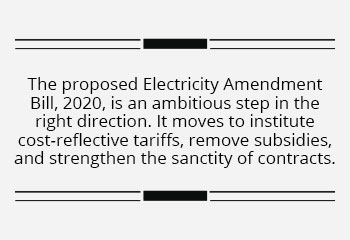 The proposed Electricity Amendment Bill, 2020, is an ambitious step in the right direction. It moves to institute cost-reflective tariffs, remove subsidies, and strengthen the sanctity of contracts through greater enforcement and provision of payment security to power generators. We need to see the implementation of this and the results.
India imports a significant percentage of solar modules and cells to meet its solar installations. We are seeing a push from the Government of India to promote manufacturing in India and there are already policy initiatives in this space. In the medium to long run, this will be positive for the sector and help in ensuring energy security for the country.
What new and emerging business opportunities do you see in the solar sector in India and how do you see the segment evolving ahead?
Having already invested in ground-mounted solar, we are interested in opportunities in the Commercial and Industrial (C&I) solar sector in India, which is a fast-growing sub-sector in the Solar PV space.
Increasingly, large multinationals and corporates are becoming cautious about their carbon footprint and are looking to greener and environmentally friendly energy options. Globally, in 2019, companies signed clean energy contracts for 19.5 GW, an increase on 13.6 GW signed in 2018. This is equivalent to more than 10 per cent of all the renewable capacity added globally last year. India remains the largest market for corporate energy contracts in Asia.
Apart from your long-term investment in the solar sector in India, do you have any plans to invest in other sectors like infrastructure, property etc?
We are a sustainable infrastructure asset manager. Apart from solar in India, we are always looking at opportunities in other sustainable infrastructure sectors where our investment has a positive impact on the communities in which we invest. Renewables remain our focus and area of expertise, hence we are constantly evaluating new renewable energy projects globally.
In terms of new sectors, we are looking at water and water treatment, sustainable healthcare and electric vehicles.