India reaffirms its commitment to development in Afghanistan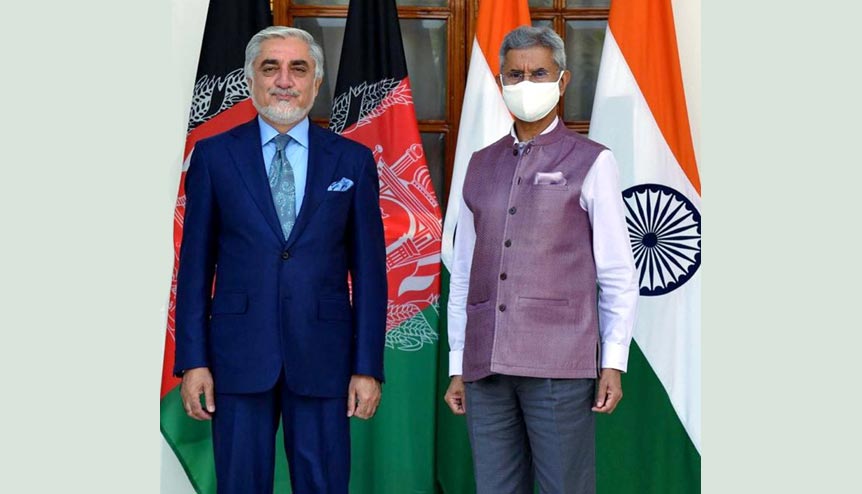 New Delhi recently unveiled new development initiatives for Afghanistan worth $80 million, as it called for an immediate and comprehensive ceasefire in the war-torn country.
Afghanistan, the equivalent of Asia's wild west, lies in the heart of the shifting geopolitical power push and pull that is currently taking place across Asia. For decades, the country has been mired in insurgent attacks, struggling against the chokehold of the Taliban. In recent weeks it has once again found itself the centre of mounting global concern, with the Taliban upping its activities. Only a day ago, reports came in on twin explosions in the Afghan city of Bamiyan killing at least 14 people and injuring 45 or more.
Have you read?
India, Afghanistan and Iran amidst the new Great Game
India, Iran, Afghanistan to boost cooperation
India and Iran find themselves in the crosshairs of US-China bipolarity
India's outreach to Central Asia still lies through Iran
Banks gearing up to jump start auto industryIndia gets caught up in an Iran-West crossfire
Air corridors to help fulfill potential of India's ties with Central Asia
India taps Central Asia for energy security
Afghanistan 2020
This growing concern was at the crux of the 2020 Afghanistan Conference in Geneva on 24 November, where countries from around the world came together virtually to pledge their support towards development objectives in Afghanistan over the next four years. The press release by The United Nations Assistance Mission in Afghanistan (UNAMA), states that the donors pledged at least US$ 3.3 billion for the first year of the upcoming quadrennial, with annual commitments expected to stay at the same level year-on-year.
Courtesy: Ministry of External Affairs, India
India steps forward
During the conference, India unveiled new development initiatives for Afghanistan worth $80 million, as it called for an immediate and comprehensive ceasefire in the war-torn country. The funds will go towards building a dam to supply water to Kabul which would provide safe drinking water to 2 million residents of Kabul city. In addition, India will also launch Phase-IV of High Impact Community Development Projects in Afghanistan, which include around 150 projects worth US$ 80 million.
Dr Jaishankar, India's Minister for External Affairs, addressed the conference virtually, stating "Our development portfolio of more than US$ 3 billion for Afghanistan is aimed at building capacities and capabilities of Afghan nationals as well as its institutions with a view to improve governance and public service. There is no part of Afghanistan today untouched by our 400 plus projects, spread across all the 34 provinces of Afghanistan."
This is not the first time India has contributed to development and humanitarian efforts to its neighbour in the north.
Since 2005 the Indian government has committed US$ 120 mn as part of the under the high effect community development projects (HICDP) program to various small to medium scale projects in Afghanistan in areas such as education, health, water management, government buildings, sport facilities, agriculture and irrigation. To date, around 433 High Impact Community Development Projects have been completed with Indian financial support in all 34 provinces of Afghanistan and around 110 projects are 4 ongoing in various provinces of Afghanistan.
Only in June this year, the two countries signed 5 memorandums of understanding (MoUs) worth US$ 2.6 mn towards the HICDP programme to incorporate the development of study halls, an advanced education building, and construction of roads
In past year, 37 projects have been completed in various provinces of Afghanistan under the High Impact Community Development Project (HICDP) scheme of Government of India. In addition, India has also provided over 3,000 to young Afghan women to pursue higher studies in India.
In addition, India has also provided humanitarian assistance of 75,000 tonnes of wheat to strengthen the food security of Afghanistan during the Covid pandemic along with medical aid such as hydroxychloroquine.
All roads pass through Afghanistan
India has long recognised the importance of stability and development in Afghanistan as an extension of its geo-strategic importance. Afghanistan's location – the five Stans to the North, Pakistan to its East, and through Iran and Pakistan the Indian Ocean in the deeper south – means much of India's trade routes (Chabahar port, air freights, Delaram highway, Gwadar port) with the Central Asian go through the country. The country is also an important counterbalance to both China and Pakistan. India's infrastructure projects in Central Asia work as an alternative to China's Belt and Road Initiative (BRI), while the Pakistan-Afghanistan border remaining active denies Pakistan the opportunity of positioning additional military capabilities along its borders with India.
In addition, Afghanistan holds some of the biggest deposits of energy raw materials and high-value mineral deposits in the world, making it an important partner in India's quest for securing raw materials important in electronics, defence and electric vehicle manufacturing.