India provides democratic counterbalance to Chinese autocracy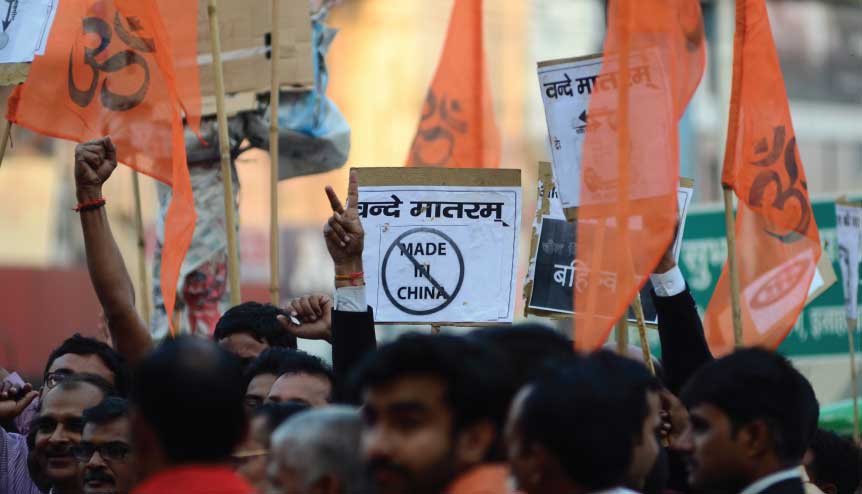 New Delhi's decision to ban 59 Chinese apps has shifted the face-off against Beijing from an armed conflict to a potential tech lockdown.
The irony of quoting passages from Sun Tzu's ancient Chinese military treatise, 'The Art of War', should not be lost when scrutinising the Indian government's decision to ban as many as 59 Chinese apps, the popular TikTok and UC Browser being among them.
Sun Tzu was an ancient Chinese military strategist (5th Century BC) who's tactical masterpiece, 'The Art of War', was divided into 13 absorbing chapters, each of them devoted to warfare and how military strategy and tactics could be applied for victory. 'The Art of War' continues to be one of the most compelling set of theories which can be applied to business tactics, legal strategy, lifestyle, and beyond.
The Indian government's decision to apply the brakes slowly, but surely, on China via these choices is proof that battles do not necessarily have to be fought on the ice-cold mountainous terrains of Ladakh.

Death by a thousand cuts
The purported ban comes amid the ongoing India-China standoff along the LAC in Ladakh's Galwan Valley. The precise application of sound and shrewd tactics to slowly, but surely, undermine the enemy brings in the desired results.
The Indian government's decision to ban almost any app coming out of China is justified by the official statement which asserts that such products are, "Prejudicial to the sovereignty and integrity of India, defence of India, security of state and public order."
It is in many ways, death by a thousand cuts, the intention being to let China simply become a victim of its own conceit. To quote Sun Tzu, "To secure ourselves against defeat lies in our own hands, but the opportunity of defeating the enemy is provided by the enemy himself."
The Chinese apps facing a ban are Tik Tok, Sharit, Kwai, UC Browser, Baidu map, Shein, Clash of Kings, DU battery saver, Helo, Likee, YouCam makeup, Mi Community, CM Browsers, Virus Cleaner, and Apus Browser. According to Indian intelligence, a majority of these apps were recently red-flagged by intelligence agencies over concerns that they were collecting user data and possibly also sending this data "outside" of the country's borders.
Chinese apps are currently a threat to India's national security. The government has taken cognisance of this risk. The ban on TikTok should not come as a surprise because this app has already been caught spying on iPhone users, thanks to the new iOS 14 beta update. TikTok has admitted to this offence.
Taking the battle off the battlefield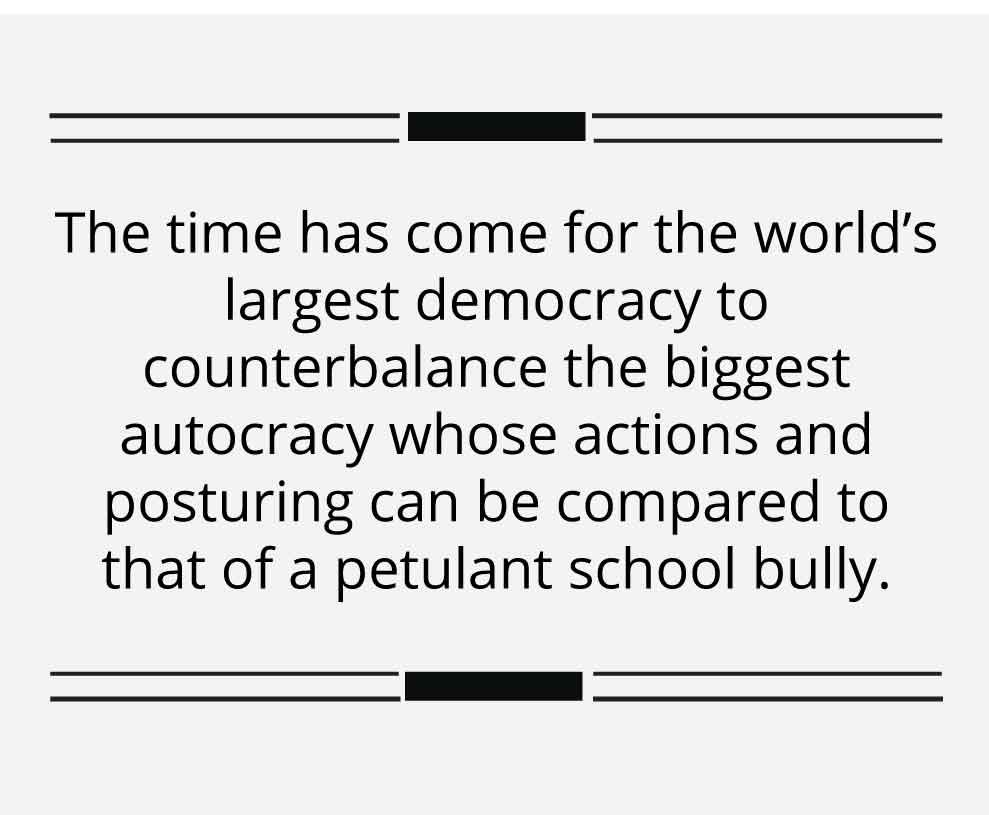 India has rightly decided to move the focus of its conflict with China to other platforms. Trade and commerce lies at the core of this conflict and New Delhi is rightly applying its energies to that environment.
Market share is one such area of conflict. The world has been responding favourably to India, thanks to the Modi government's solid and sincere global outreach across multiple platforms. China's credibility as a responsible global power lies torn to shreds and President Xi Jinping stands exposed with his poor and questionable attempts at statesmanship. The time has come for the world's largest democracy to counterbalance the biggest autocracy whose actions and posturing can be compared to that of a petulant school bully.
Already, the US, France, Israel, Japan and Russia have committed to assisting India militarily through the use of various supportive measures and this is simply a reflection of how wary and alarmed the world has become of Beijing's misplaced ambitions.
With the ban on apps in place, India needs to lower its trade deficit with China. New Delhi can potentially cut the shortfall by around $8.4 billion over FY 21-22 which is 17.3 per cent of the deficit with China and 0.3 per cent of India's GDP.
India's strengthening of its policy of self-reliance will see it arming itself with a new-found purpose and a nationally spread realisation of self-dependency, or Atma Nirbhar Bharat. At last count, nearly 40 sub-sectors of India which include chemicals, auto components, bicycle parts, pharma, cosmetics, consumer electronics and leather-based goods, have the potential to lower their dependence on China.
India must use its vast market and goodwill as a weapon to pressurise China and entice countries who, growing weary of Beijing's controlling tactics, seek new pastures to promote trade and commerce. India provides the democratic offset to China's autocratic actions and designs, and the world is aware that this is the more successful approach and narrative.