India must leverage PPE experience to attract business leaving China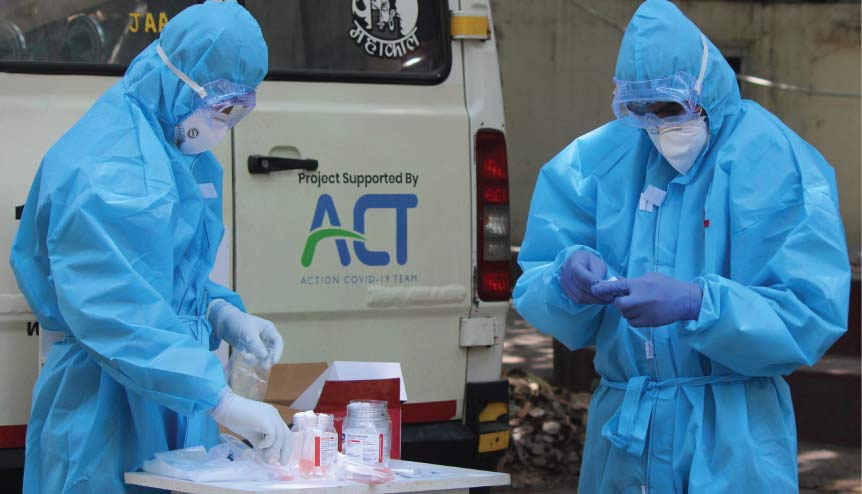 India's success in creating the world's second-largest PPE industry from scratch in a span of just three months offers a template for global brands setting up shop in India to gain a competitive edge and security of production. This template and these advantages should be leveraged to attract companies looking for alternatives to China, writes India Inc Founder and CEO Manoj Ladwa.
The news item was buried in the inside page of one newspaper. I looked but couldn't find it in any other. It wasn't earth shattering, but to me, it was an important marker of India's ambition to utilise skill, scale and speed to emerge as a globally competitive manufacturing hub.
Related stories: "Thank God" for Modi's economic and social reforms
India should make PPE success a template for all industries
I am referring to the remarkable success story of the personal protection equipment (PPE) segment of India's textile industry. Three months ago, the segment didn't exist in India – there wasn't even a single PPE manufacturer in the country and not a single PPE kit was made there.
In mission mode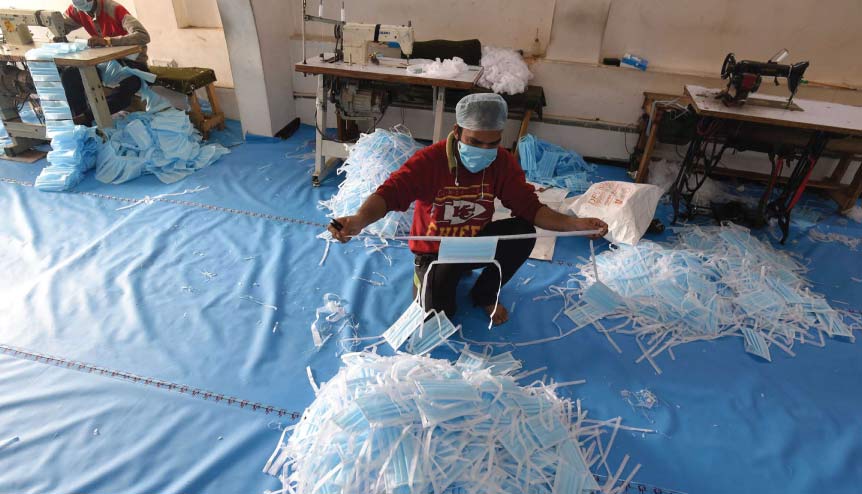 Rising to the occasion, the Indian government, Indian industry, Indian innovators, Indian workers and many ordinary Indians worked against humungous odds amid the world's most stringent lockdown to create a completely new industry segment – PPE manufacturing – from scratch. Now, three months later, India is the world's second-largest PPE maker after China, rolling out 400,000 units every day.
The Modi government, which spearheaded and led the effort to set up this industry from zero, now wants domestic PPE makers to get global certification to enable them export to the UK, the US and EU.
A template for success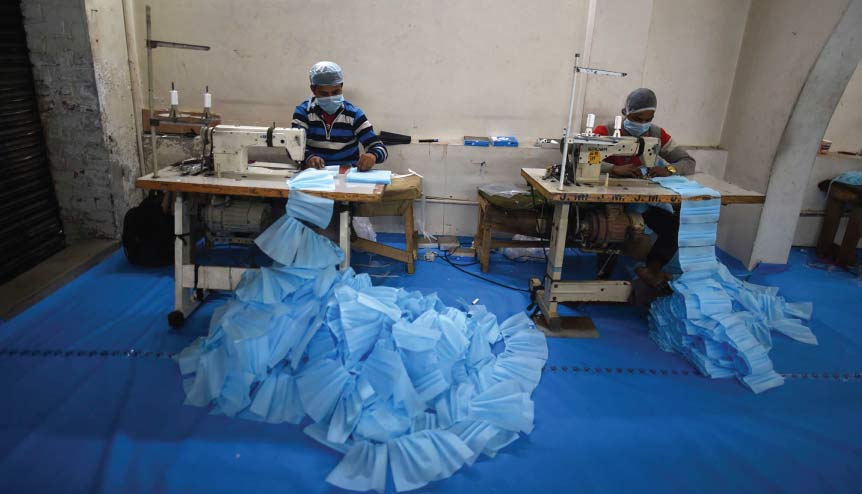 If this template – of bringing ministers, civil servants, industry and technical institutes together in mission mode with a clearly defined goal and without any red tape – can be replicated across sectors, India can emerge as a major link in the global supply chain for low and medium technology products over the next 2-3 years. This can become a case study to showcase India as a globally competitive manufacturing base with millions of young technically qualified youth able to more readily embrace machine learning and artificial intelligence that will inevitably influence modern manufacturing.
India is a reliable partner
Partnering with India will give global brands a competitive edge and the security of production with significantly reduced geo-political risk compared to China. And I haven't yet mentioned the massive domestic market, among the lowest corporate tax rates in the world for new manufacturing companies, the rapid rise up the ranks of the World Bank's Ease of Doing Business Index and slew of recent reforms that promise to dramatically change the paradigm of the Indian economy. Can any of the alternative supply chain destinations to China match this combination of "pull" factors?
I can't think of a single country that offers all these advantages.
Attractive alternative to China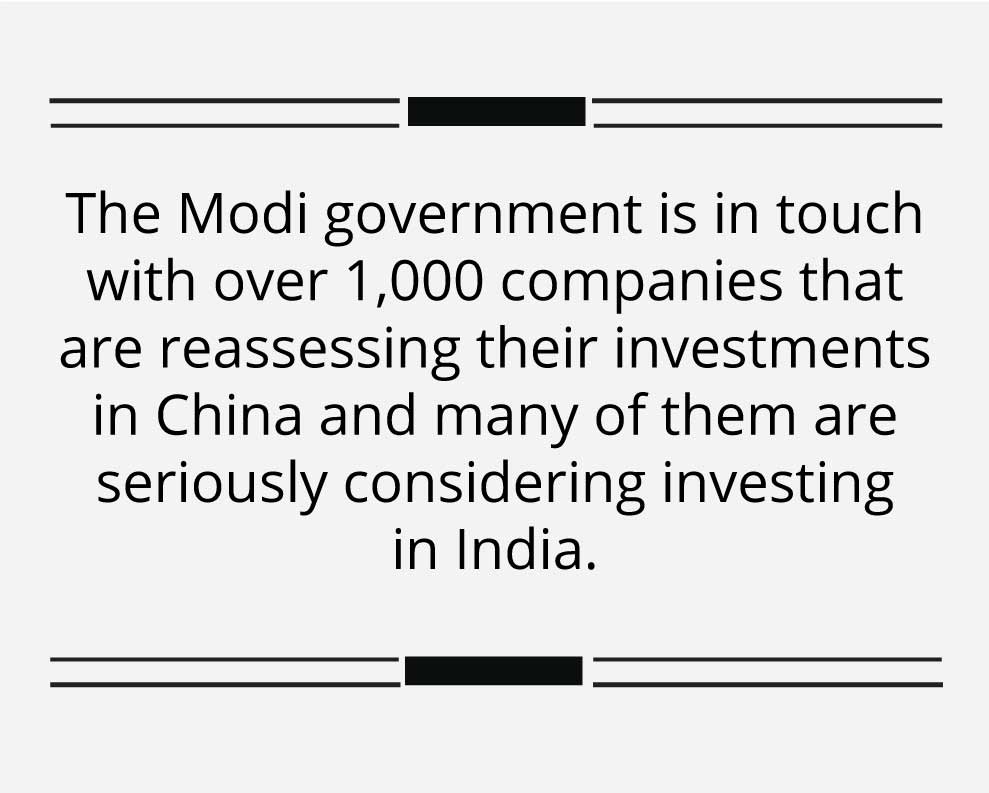 All of these will strengthen India's case for attracting medical equipment suppliers, food processing companies, textiles firms, leather goods majors and auto parts makers and others to set up shop in India. The Modi government is in touch with over 1,000 companies that are reassessing their investments in China and many of them are seriously considering investing in India.
For example, Von Wellx, a major German shoe brand, has already announced that it will shift its entire production line of over three million pairs annually to the north Indian state of Uttar Pradesh. Many other American, Japanese and South Korean companies are reported to be negotiating with the Indian government on the package of incentives they will need to shift part or all of their supply chains to India.
The roadmap is clear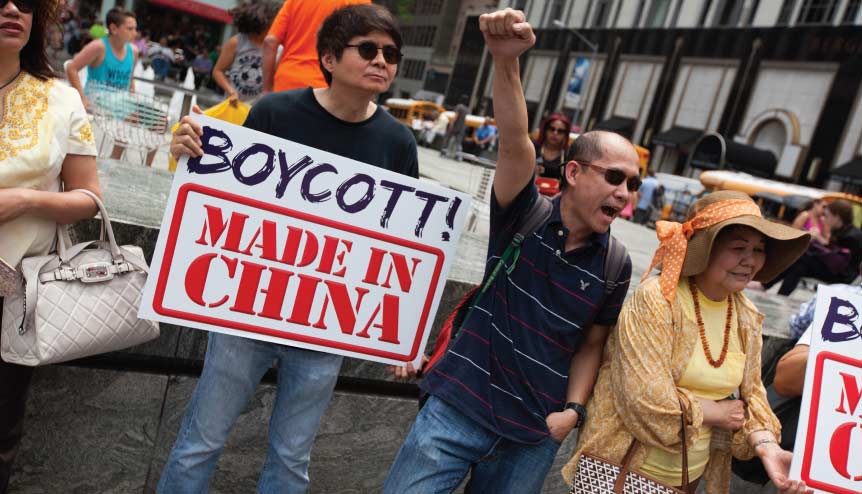 The window of opportunity is small. Globally, there is a strong sentiment against China. Its recent hardball trade and diplomatic tactics as well as the widespread belief that it deliberately suppressed information about Covid-19 in the early days of the outbreak have only exacerbated this feeling. As a consequence, many US, European, Japanese and South Korean companies are considering a significant restructuring of their global supply chains away from India's northern neighbour.
This could be India's moment. It missed several previous waves of global industrialisation because of the ideological blinkers of past governments. If it can seize the moment and play its cards right, India has every chance of being able to emerge as an integral part of the global supply chain and a major alternative investment destination to China.
Its success in spawning the world's second-largest PPE industry from scratch within three months can provide it the right roadmap for this journey.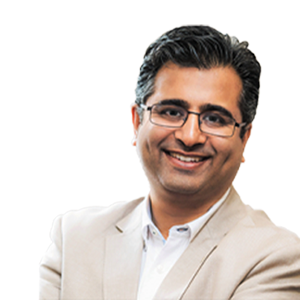 Manoj Ladwa is the Founder and CEO of India Inc. publishers of India Global Business.