India among London's fastest growing tourism markets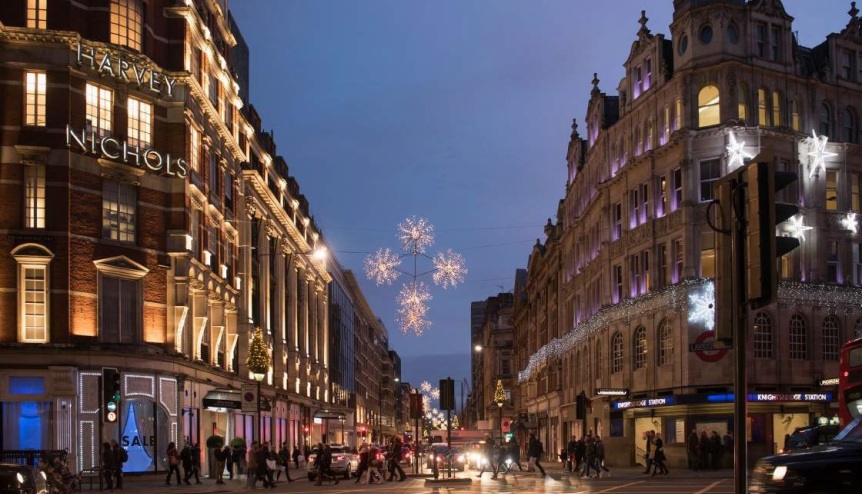 Expenditure by Indian tourists visiting London is set for a 180 per cent spike by 2025, a latest report reveals.
Indian tourists visiting London are set to register a 90 per cent hike in numbers by 2025, latest data on the British capital's tourism industry has revealed.
According to the World Travel & Tourism Council (WTTC), India is expected to establish itself as the fourth-largest travel and tourism economy by 2027. With a 7.4 per cent projected CAGR, India is predicted to reach 520,000 visits to London by 2025.
In 2016, 0.27 million visitors from India came to London and that figure is set to hit 0.52 million in eight years' time. In terms of spend, visitors to London from India spent £258 million in 2016, which is projected to rise to £721.2 million by 2025 – a 180 per cent increase, according to data collated by London & Partners (L&P), the business arm of the Mayor of London's office.
Sadiq Khan, the Mayor of London, said: "London is the world's greatest city, so it comes as no surprise that we lead the way when it comes to international tourism.
"Visitors to the capital bring huge benefits – the industry boosts London's economy, as well as supporting hundreds of thousands of jobs and showing the world that London is an open, welcoming and diverse city."
Given the promise that the sector holds for the city's economy, he has also launched a new 'Tourism Vision for London' to drive economic growth and stimulate the city's cultural scene, support greater numbers of jobs and strengthen London's reputation.
"The new vision will progress London's position as a global capital for tourism. It sets out a clear new direction for London's tourism sector, identifying where future growth will come from and the real opportunity we have to harness and manage that growth for the benefit of Londoners and visitors alike," the London mayor notes.
London's tourism industry is worth 11.6 per cent of the capital's GDP and 9 per cent across the UK as a whole. Tourism numbers in the city are set to rise sharply, with more than 40 million people expected to visit the city by 2025, an increase of 30 per cent on the 31.2 million visitors who came to the British capital in 2016.
Visitor spending is also set to grow by almost 50 per cent to 22 billion pounds a year, up from 14.9 billion pounds in 2016. The surge in visitor numbers could be bolstered in the short-term by currency fluctuations, and according to research from London & Partners around two-thirds of international visitors say they're more likely to visit London given a more favourable currency rate.
Besides India, the other fastest growing markets for visitors to London by 2025 include China (103 per cent growth), the US (43 per cent) and the UAE (43 per cent).
For the new Tourism Vision, London & Partners collaborated with more than 100 of the capital's tourism leaders, including the Greater London Authority, Gatwick Airport, Hilton and the Association of Leading Visitor Attractions (ALVA), to define a new roadmap for London's tourism industry.
"As a combined force, we believe that if this vision is realised, tourism will drive economic growth and stimulate the city's cultural scene, support even greater numbers of jobs and strengthen London's reputation as an open and welcoming city," L&P said.
The vision states that the growth in visitor numbers is not a given, with increasing competition from other destinations, particularly emerging markets that are fighting to attract new visitors. It recommends investments in infrastructure and towards shoring up off-peak visits.
The new vision also calls on the authorities to explore how to reduce the "complexity, time and cost" of obtaining visas for delegates from countries like India, as these are factors that discourage event organisers from choosing London.
Brian Bickell, CEO, Shaftesbury Plc, and chairman, UK China Visa Alliance, said: "There is scope for significant growth in visitor numbers from Asian markets, including India and China. However, this growth will only be achieved with greater investment by the Home Office to process these applications more effectively.
"It's important to note that these practical challenges could be dwarfed should visa-free travel no longer be an option as the UK leaves the EU. Electronic Travel Authority technology is now improving how visits are recorded and managing security concerns and their use should be extended wherever possible."
According to a separate Google research, London leads worldwide searches for city and short breaks ahead of Barcelona, Rome, Paris and Amsterdam, with the overall number of searches up by 17 per cent year-on-year.
London also tops Google's search rankings for global cities to fly to.