India-Israel gear up for a historic visit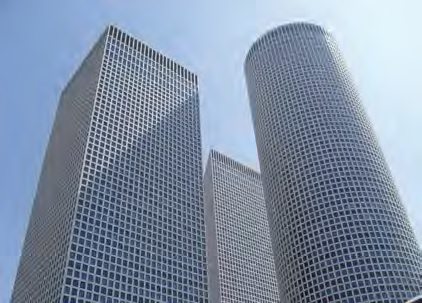 From engineering exports to defence agreements, there has been a hive of activity as Israel prepares to welcome Indian PM Modi.
India-Israel sign white shipping pact
India and Israel have signed a "white shipping" agreement to improve data sharing on nonclassified merchant navy ships or cargo ships.
Indian Navy Chief Admiral Sunil Lanba met with the top brass of Israeli defence forces to further deepen bilateral military ties during a visit to Tel Aviv. The agreement was signed by Admiral Lanba and the Chief of the General Staff of Israeli Defence Force, Lt Gen Gadi Eisenkot, after their meeting during which they explored ways to further deepen bilateral defence and security ties. They deliberated on overall security situation in the region and deliberated on various aspects of defence cooperation between the two countries.
Lanba also met Major General Udi Adam, Director General of Israel's Defence Ministry, during which various issues relating to bilateral security cooperation were raised. Defence ties between India and Israel have been growing rapidly and a raft of mega deals, including procurement of an air defence system for the Indian Navy, are likely to be
sealed during Indian Prime Minister Narendra Modi's upcoming visit
to Israel.
L&T Tech bags project in Israel
L&T Technology Services Limited (LTTS), a leading global pure play engineering services provider, announced the development of Smart City & Campus solutions that will be used to develop a smart office campus in Israel for a leading technology company – a result of its expanded partnership with Microsoft.
The multi-year project was awarded shortly after LTTS and Microsoft expanded their existing partnership for Smart City, Campus & Building (SCCB) solutions based on Microsoft Azure. That collaboration will drive joint solution innovation for campuses of the future, leveraging Azure as well as HoloLens Mixed Reality to enhance LTTS' Digital Engineering Solutions such as i-BEMS.
"This multi-million-dollar landmark smart office project demonstrates the synergies in technologies between L&T Technology Services and Microsoft and the proof of things to come in smart campus solutions," said Amit Chadha, President, Sales & Business Development and Member of the Board, L&T Technology Services Limited.
The Smart Campus will be the centrepiece for a new era of modern Smart City technologies that open numerous opportunities to provide repeatable solutions around energy efficiency systems, lighting controls, thermostats, sensors, and alarms – all connected to an intelligent software IoT platform.
Air-India plans Tel Aviv flights

Air India is preparing for flights on the Mumbai-Tel Aviv route and the announcement could be made during Prime Minister Modi's expected visit to Israel later this year.
As Saudi Arabia does not allow planes to fly to Israel from over its airspace, the airline will have to draw up a circuitous route for these new flights. Israel is not recognised by a majority of the Islamic and Gulf countries that lie between it and India. At present Israel's El Al Airlines flies between Tel Aviv and Mumbai.
The flying time between these two cities should be less than five hours but El Al can't overfly some countries on direct flight path like Saudi Arabia, UAE, Iran, Afghanistan and Pakistan due to which it has to take a longer route.
The El Al flight taking off from Tel Aviv for Mumbai has to go to the southern tip of the country, fly over Red Sea completely avoiding Saudi and then turn east from the "horn of Africa" that juts into the Arabian Sea straight to its destination. As a result, the distance of 4,057 km between Mumbai and Tel Aviv is covered in eight hours.
AI may have an advantage as it plans to take fly its Boeing 787 Dreamliner the regular straight route up to Saudi Arabia and then take a detour near Red Sea.