India is one of the most important markets for MG Motor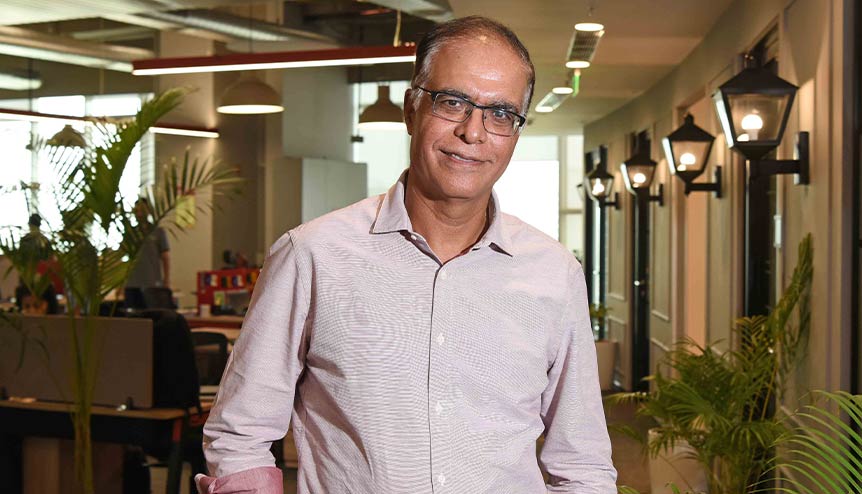 Rajeev Chaba is the President and Managing Director of MG Motor India, which has recently launched its third product, Hector Plus, for the Indian market. In this interview, he elaborates on what makes India a key market for MG Motor and the various initiatives the company has undertaken in the country.
What is MG Motor's current business plan in India?
We set the foundation of this 96-year-old brand in India last year. Being just a year old, MG has developed a good momentum in the Indian automotive space. As a brand, we have laid a strong foundation that comprises MG's four cornerstones, including innovation, community, experiences, and diversity.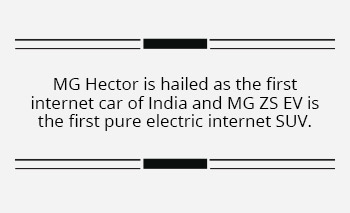 In terms of innovation, we are one of the first carmakers in India to bring 48V technology to the mass market segment. The 48V mild-hybrid technology is the latest global environment-friendly engine system that enables a reduction in petrol engine emissions. We are also driving in-house R&D, while also supporting our start-up ecosystem via MG Developer Program and Grant and further developing the charging infrastructure across multiple cities with a growing business footprint. MG Hector is hailed as the first internet car of India and MG ZS EV is the first pure electric internet SUV. Our long-term vision is to keep adding more 'firsts' in our portfolio with all-embracing innovations.
Related stories: Indian government plans incentives for auto makers
The engines are revving in Sriperumbudur
Banks gearing up to jump start auto industry
Electric mobility is crucial to global sustainability agenda
Now is the time to be investing in the EV ecosystem
We have recently launched MG SEWA – our community service arm – under which we drove several Covid Relief Initiatives like the sanitisation of 4000 police cars, providing 100 Hectors to doctors for one month, helping Max Ventilator to scale-up their production four times, and the conversion and donation of Hectors into ambulances.
 We are also focussed on women's education and employment. MG is among the very few automobile companies to have a female workforce of 31 per cent. For every Hector sold, MG contributes funds for Girl Child Education. With this initiative, we have so far supported the education of more than 60,000 girls.
MG also actively conducts initiatives such as MG Nurture Programme and MG Bridge to aptly create the future workforce for the industry with cutting-edge skills and cross-cultural exposure. The overall development of the automotive space also contributes to society.
Moreover, MG experience is known to be the best in class, especially in terms of innovation. From MG Digital Studio to iSMART technology, we have extended unparalleled experiences to our customers. We even install EV chargers at the homes of our customers free of cost and offer an on-road charging facility for their emergency needs. Recently, MG has introduced Shield+ which includes several value-added features, such as, Digital Scheduling and Booking of cars, MGCARE@Home, Over-The-Air updates, and Medklinn Cabin-Sterilisation Technology, among others.
Talking about business, we have already started the production of MG HECTOR PLUS. It will be available in the market starting this month. Our luxury portfolio includes SUV GLOSTER and will be available by the auspicious Diwali festival.
What are the key areas the company is working on?
Currently, our primary focus is on the happiness of our employees, dealers/suppliers, customers, and the community. With that in mind, we give a strong emphasis on the innovation front for our products and after-sale service offerings. We are simultaneously building capacity vis-à-vis infrastructure and the skilled workforce.
Going forward, we want to be known as a progressive, inclusive, and purpose-driven brand focussed on community service that transformed the automotive space in the country.
What potential do you foresee in India's EV market?
Today, less than one per cent of the two million cars in India are EVs. There is, obviously, a massive growth potential here. The environmental conditions of our metropolitan cities have sparked a much-needed debate in society. So, the customers are now more rational towards the new technology as EVs become increasingly popular.
The segment is further receiving positive support from the government with initiatives like FAME and income tax benefits for buyers. We believe that EVs and hybrid vehicles will dominate the volume of four-wheeler sales in the future, something that also reflects MG's sales figures in the recent past.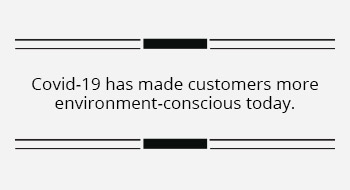 Do you see the demand for EVs increasing post-COVID pandemic?
Yes, Covid-19 has made customers more environment-conscious today. It will naturally increase the adoption of eco-friendly products and services, including EVs. We have also pushed numerous innovations to develop the EV ecosystem in our country. It includes a fast-charging network, end-of-life battery management, and so on. Hence, we are supporting the Indian EV adoption.
How important is India for MG Motor?
India is one of the most important markets for MG. MG vehicles are sold in about 40 countries including India, UK, Thailand, China, UAE, Egypt, and Australia, amongst others. We are registering a sturdy growth in each and every market. The low automobile penetration in India, especially of four-wheelers, creates sizable headroom for our growth.
Globally, companies are looking at a China-plus-one sourcing strategy. How does India fit in, especially when the country is focusing on self-reliance?
MG Motor India has invested over $400 million as part of the 'Make in India' programme. We have developed a state-of-the-art manufacturing facility at Halol, which has a production capacity of more than 80,000 units. Currently, we are focussing on more localisation, bringing more suppliers to Gujarat, and helping small vendors in quality and skills upgrade. This strongly positions India as a key production hub to meet MG's robust global demand, wherever needed. So, MG Motor India perfectly fits into this vision.
You've recently signed up six Indian start-ups for your MG Developer Program and Grant. What is the overall objective of this program?
MG Developer Program aims to catalyse automobile innovations in India. We welcome start-ups to develop promising technological solutions and incentivise them for the same. This empowers their business models and decreases the go-to-market time of their solutions. We further open a plethora of possibilities for them, including the enhancement of their channel network.
Through the program, MG has already supported over 60 start-ups since 2017 to drive innovation in the automobile space of India. In July 2020, we signed up six more start-ups under the MG Developer Program and Grant. The objective is to indigenously create a thriving ecosystem of start-ups with domestically and globally scalable automobile solutions.
What is MG Motor's hiring plan in India?
MG Motor India has 2,500 direct and indirect employees and plans to expand its workforce with increased demand. We have also recently launched the MG Nurture program, which will provide internships across different disciplines to more than 200 college students. A part of the trained resources will be absorbed by MG after its completion.