India is mazboot and not majboor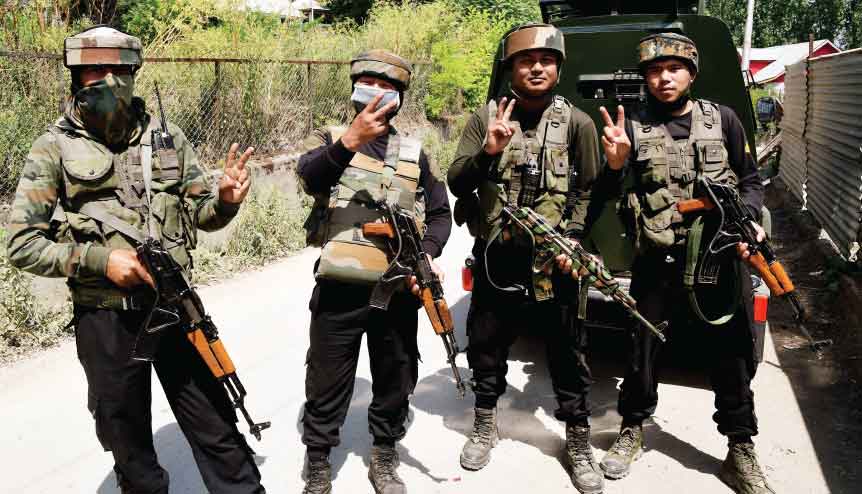 The Modi governments calculated response to China will ensure that Beijing's wayward ambitions are thwarted diplomatically, militarily and economically.
As the world comes to grips with a new normal – brought upon us by Covid-19 – it is also getting to assess the true character of nations who are hell bent upon exploiting the disruptive atmosphere that prevails.
China has shown its true face as the script plays out, by being principally responsible for unleashing the pandemic on the world and then ruthlessly taking advantage of worldwide haplessness to profit from it.
Cornered from all sides, China's smash-and-grab approach on the international arena must lead to it being held accountable for its actions. And against Beijing's misadventures it is reassuring to note that India is showing the way not just through empty threats, that some world leaders are issuing but failing to act upon, but by solid, measurable actions.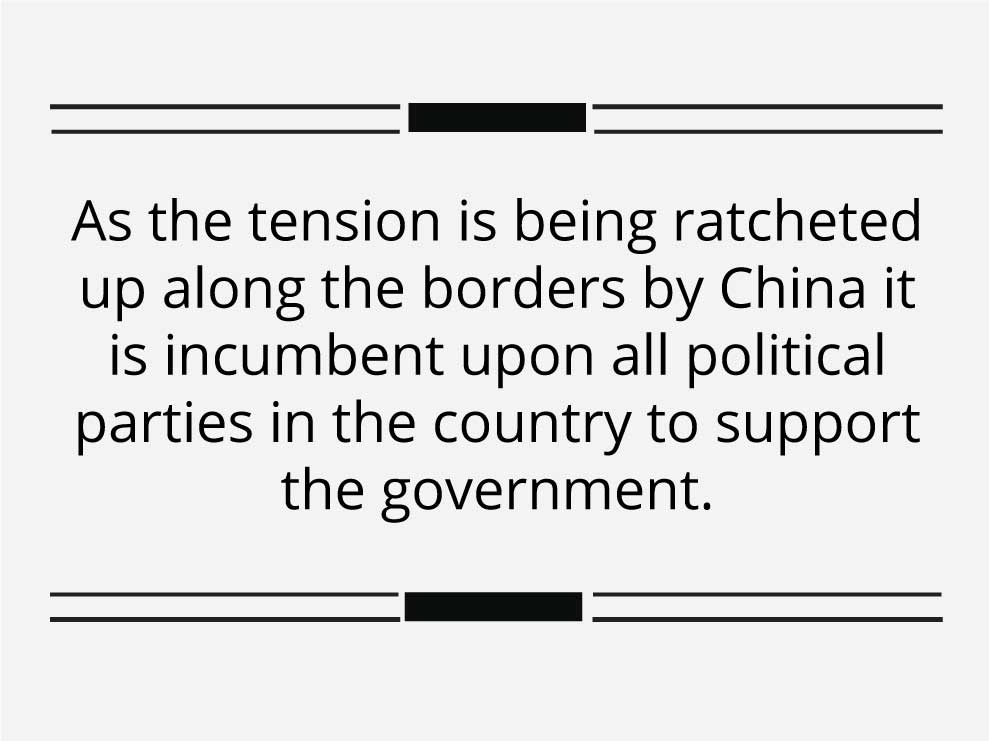 The PLA's misadventure in the Galwan valley has now been globally exposed leading to international condemnation of Beijing's actions. India has now acted upon three specific fronts to combat the growing Chinese threat against its sovereignty by thwarting it diplomatically, militarily and commercially.
The role of PLA and petty players
As the tension is being ratcheted up along the borders by China supported by other little petty players, because it seeks to deflect the world's attention away from a fresh outbreak of the pandemic in Beijing, its diktat against the people of Hong Kong, aggressive postures towards Australia and along the south-Pacific and numerous other reckless acts for which it believes to have unlimited immunity, it is incumbent upon all political parties in the country to support the government.
Politicians must reach out across party lines, park their petty misgivings to one side and put their shoulders to the wheel in ensuring that a sense of optimism prevails among the people and the country's armed forces who are primed to safeguard India's interests along the borders. There must be unity in India's response.
India is now responding with quantifiable actions against China. The recent global recognition it has received with yet another overwhelming mandate to be an elected member of the United Nations Security Council illustrates that prime minister Narendra Modi's equity and the effects of his global outreach as a statesman and political role model worth emulating is paying rich dividends. The world has shown its appreciation towards India and its disgust towards Xi Jinping. These are now recorded facts.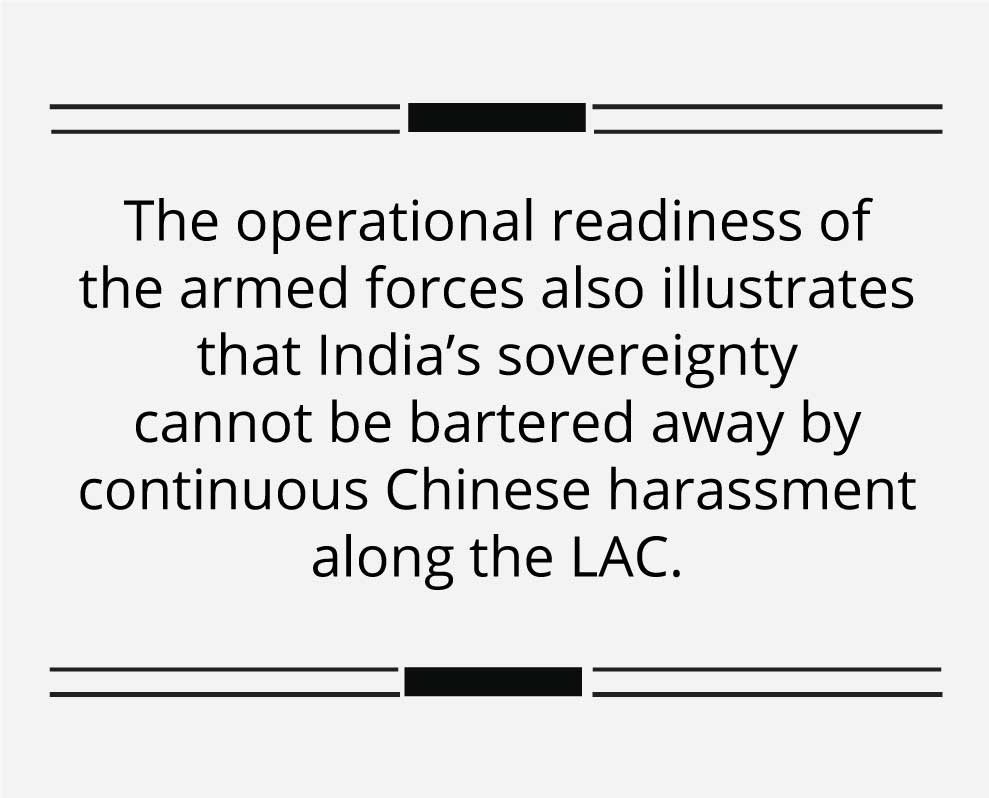 An iron fist in a velvet glove
With great power comes great responsibility. While New Delhi continues to energetically exercise all diplomatic means at their disposal to effect a diplomatic solution to the border issues with China, it has instructed its armed forces to impose costs on the PLA if they cross the borders and threaten the country's sovereignty. An iron fist in a velvet glove approach is the appropriate answer.
The operational readiness of the armed forces also illustrates that India's sovereignty cannot be bartered away by continuous Chinese harassment along the LAC. Indian defence minister Rajnath Singh's instructions to the armed forces – army, air force and navy – to use their judgement and react in an adequate and proportionate manner to any hostile act by the PLA will only boost the morale of the armed forces. These developments reflect a decisive shift away from the normal border practice of largely maintaining peace and tranquility towards ensuring a hard and measured response to any provocation by the enemy.
Decrease Chinese imports
Economically New Delhi is also looking to seal any commercial ambiguities that exist as it seeks to decrease its import requirements from China. Freezing of projects with China – existing and planned – are being announced across the country. The routing of Chinese goods to India through trade partners, overturn in duty structures and the exploitation of ambiguities in origin rules have also come under the scanner.
Trade arrangements with South Asian nations under the South Asian Free Trade Area (SAFTA), the Asean group of countries and bilateral arrangements with Singapore, Japan, South Korea and Sri Lanka are being examined with emphasis on closing out the loopholes that aid imports from China. There is enough evidence to show that China is routing their goods through countries by taking advantage of the trade pacts that exist. Operational trade pacts that actually link India and China – Asia Pacific Trade Agreement (APTA) is also being scrutinized. Nations like South Korea, Bangladesh, Laos and Sri Lanka are part of this cluster.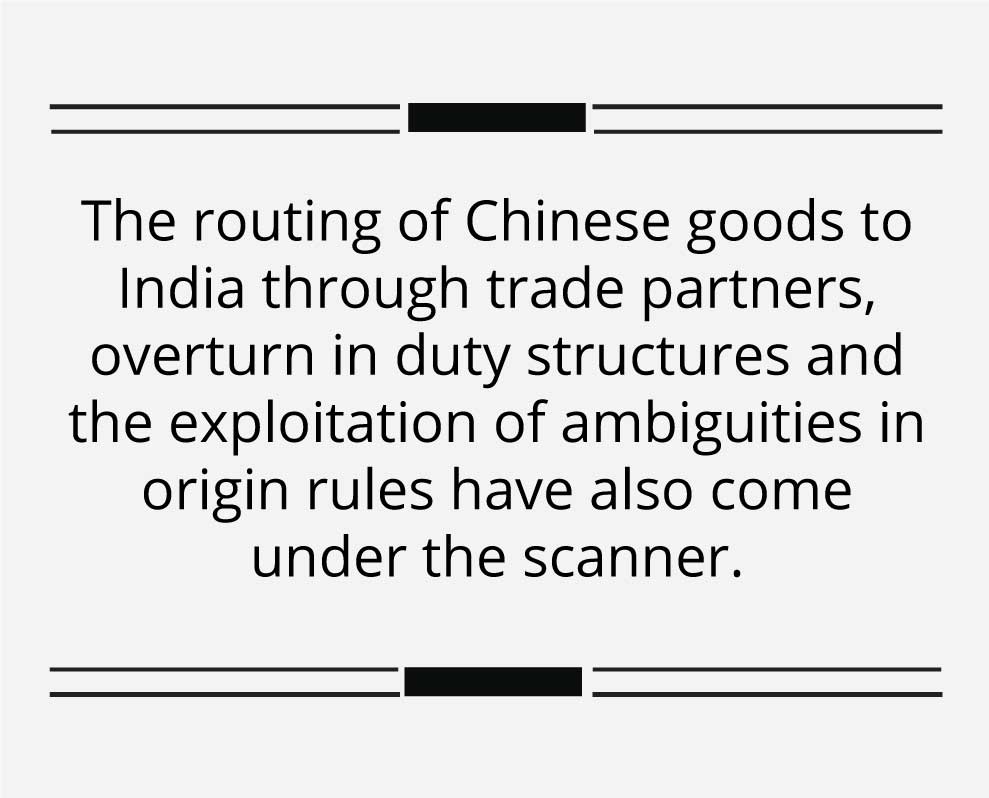 These are not knee-jerk reactions by New Delhi. Rather it is a calculated response to countering the deep duty cuts that China has offered to India's competitors – Peru, Pakistan, South Korea and Asean – in their arrangements with them in a bid to cut off and replace Indian exports. This only goes to show that prime minister Modi's decision to pull out of the Regional Comprehensive Economic Partnership (RCEP) was, in retrospect, a sound choice as it would have decimated domestic industry.
All these measures go to show that India holds the higher ground. Beijing is reducing itself to a pariah in the league of nations and Xi's acts of hostility marked by petulance will not grant him long term benefits, rather the stoking of misplaced nationalism could only affect his credibility at home as China stands totally exposed by its actions.
India, on the other hand, remains resolute. It is mazboot, and not majboor.