India is a treasure trove of excellent craftsmanship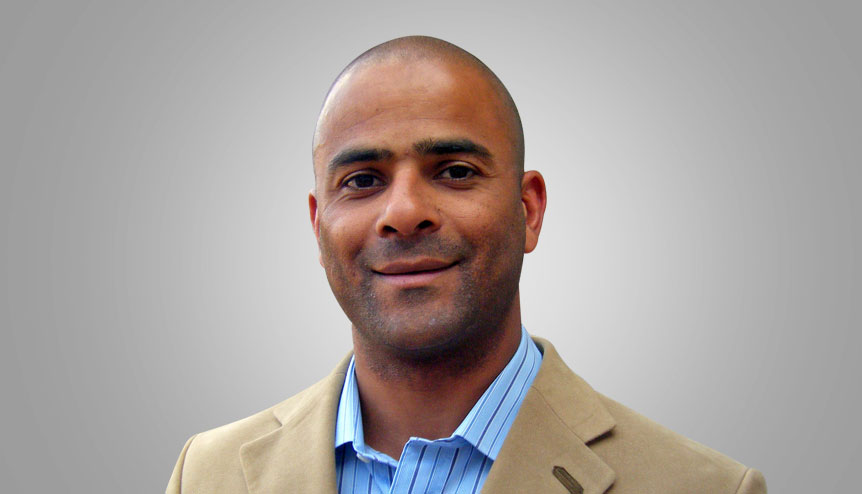 Carl Morenikeji is the Managing Director and Founder of Scaramanga. In this interview with 'India Global Business', the Scottish lifestyle brand's owner talks us through the brand's journey since conception.
How did the idea of Scaramanga come about?
I spent six months travelling across India in1998 and fell in love with the traditional craftsmanship practised and handed down the generations in artisan communities across India, particularly in rural areas.
I brought back an old leather satchel from Jaisalmer, handbound journals from Udaipur and a few small old wooden boxes from Jodhpur, Rajasthan. People loved everything I bought, and I felt there was an opportunity to start a business selling handmade leather bags and decorative items made by skilled craftspeople as well as sourcing vintage furniture.
So, in 2006, I took £2,000 and a couple of empty suitcases to India and sought out craftspeople who would use the same traditional tools, techniques and methods to recreate modern leather satchels. Fast-forward 13 years and we offer a wide range of vintage inspired classic leather bags and accessories and vintage, antique and repurposed furniture, and an eclectic range of decorative homewares. We even sell old doors and windows.
What makes India an important sourcing destination for you?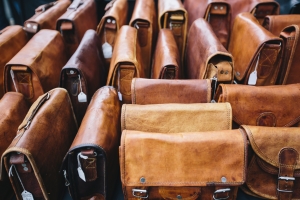 India is our only source of leather bags. We moved the bag making from Jaisalmer to Kolkata eight years ago after our small-scale maker struggled to make the quantities we needed after a demand for satchels went through the roof. Kolkata offers us a great quality and range of leathers and a highly skilled workforce. We use a semi vegetable-tanned buffalo leather which uses fewer harmful chemicals and is finished with natural waxes, oils and dyes. The result is a unique durable vintage style leather that looks better as it's used. We work with a small maker who employs 15 skilled artisans who are organised into small work units that are responsible for making small quantities from start to finish. We work mutually to improve production quality and that often involves discussions with their work units.
A lot of our furniture comes from Jodhpur, which is renowned for being the biggest and best place to buy vintage, antique and repurposed furniture in Asia. Interiors from all over India can be found in the city. We buy from established dealers and sellers most of whom we have been buying from for over 10 years. We have developed a very close working relationship with the businesses we trade with and they know what to look out for us when they are buying. Most importantly they know how we like our furniture restored so that it retains its character, patina and history. I look for quality materials and appreciate craftsmanship and artistry when buying furniture.
With the design scene gearing more towards minimalism and tech-enabled homes, are vintage interiors and elements making a comeback?
Yes, there has been a big trend towards creating eclectic home interiors. People want real homes that reflect their personalities. So, an eclectic style is about blending old and new from different eras to create a look that is a mix of contrasting elements. That means things don't have to match. Uniqueness and individuality are prized rather than complying with any particular style. People are drawn to pieces that have character and have an interesting narrative. Old and original Indian interiors whether traditional tribal, functional metal industrial or simple homewares such as boxes and cabinets work very well with interiors from other styles and eras. A 50-year-old Indian barber's shaving box can sit on a shelf next to a Victorian statute and next to modern coloured glass bottle in harmony.
We work with hotels, bars and restaurants to source unique furniture that enables them to create unique destinations and locations with real character and an identity that is different from others.
How important is the supply of props to the film industry to the model?
It's not a huge part of the business, but it's getting bigger and, of course, it's very exciting. We work with action props buyers from around the world who are tasked with finding props for movies and TV dramas and shows. They are usually looking for items that need to have a very particular look and perform an exact role and they almost always want the props on set within 48-hours. We specialise in antique luggage, wooden chests and padlocks. Over the last 10 years, we have gained a reputation for supplying props buyers for films including The Hobbit, Paddington 2, Abdul and Victoria, Tarzan and any more. It's very satisfying to spot our pieces on the big screen. We're about to announce our 10th blockbuster film in a few weeks.
Have you noted a trend for the items being in demand back in a source country, like India?
Yes, the trend of authentic vintage and antique furniture and interiors can be seen in India. From the bars and restaurants in Mumbai and Bangalore to boutique hotels, havelis and palaces in Rajasthan. There they are recreating the opulent interiors of a bygone era. It is fantastic to see the level of attention to detail and effort put into sourcing furniture and interiors. I know that there is a growing trend for homeowners in Mumbai to mix older Indian furniture with more contemporary styles.
What is the road ahead for the brand?
We are continually launching lifestyle ranges that complement our brand values of being unique, handmade and classically designed. We have rugs and indoor plant pots arriving for Spring.  I would like to see us grow the wholesale side of Scaramanga. We're working with a growing number of travel and marketing companies to offer branded leather accessories. Our small in-house design team works with our makers to design unique functional leather goods for their customers. There's a great opportunity to expand the wholesale and trade interiors part of the business with the trend for vintage and recycled furniture. I have a good network of antique and vintage furniture dealers and sellers, which means we have access to well-priced vintage furniture.