India is a multi-decade growth story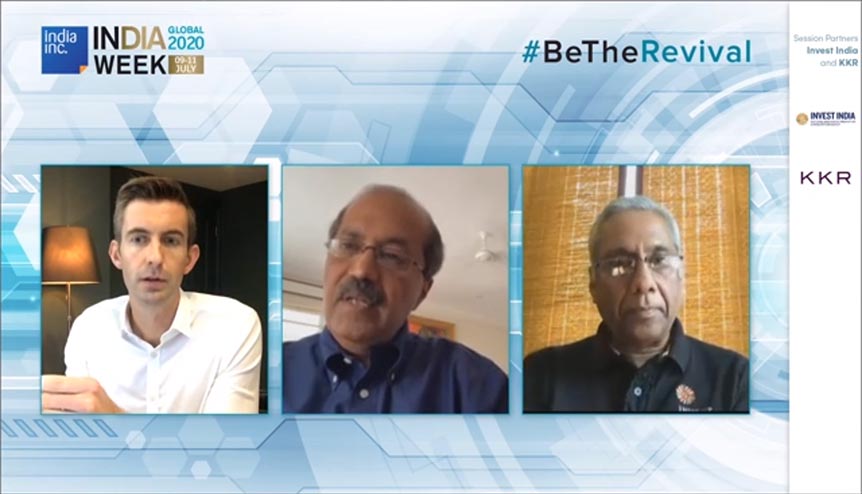 In this interview with India Global Business, Sanjay Nayar, Partner and CEO, KKR India talks about the factors that drive KKR's investments in the country and what makes India a promising bet for investment in the post-Covid era.
In the last few months when foreign portfolio flows were waning due to Covid-19 situation, private equity investments have remained strong in India. What does this situation say about the business climate of India?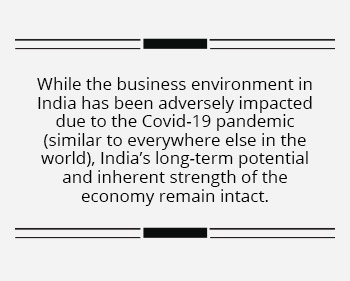 Unlike foreign portfolio flows, private equity represents long-term and patient capital. While the business environment in India has been adversely impacted due to the Covid-19 pandemic (similar to everywhere else in the world), India's long-term potential and inherent strength of the economy remain intact. As a result, patient investors, and capital providers, such as PE, continued to remain active investors even during the last few months when the country was facing the nationwide lockdown.
What are the factors that must drive your decision to invest in India?
India is a multi-decade growth story. Besides local consumption, which is an important growth driver in itself, Indian companies have proved that they can be the global champions in the sectors such as IT, pharma, auto and niche manufacturing. We feel India's full potential is yet to be unlocked, and structural reform in areas such as land and labour are needed to help accelerate economic growth to the next level.
What makes India a promising bet for investment in the post-Covid era?
In addition to the points mentioned above, India's infrastructure sector is also an attractive area for foreign investors. To realise and sustain its growth potential, India will need substantial investments to build and upgrade its infrastructure – power, roads, ports etc. This sector presents an exciting opportunity for long-term investors.
What triggered the $1.5 billion investment in Reliance Jio? Why the choice to get into India's digital space?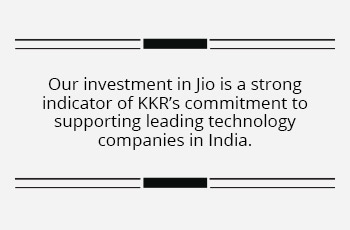 Digital adoption and data consumption is a mega theme that is playing out across the world, and KKR has been an active investor in this space. India too is experiencing a digital revolution which is playing out across all sectors of the economy. Jio is a true homegrown technology leader and is at the forefront of India's digital landscape.
In Jio, we are excited at the opportunity to partner with a world-class leadership team and helping them in their journey of building a digital society in India. Our investment in Jio is a strong indicator of KKR's commitment to supporting leading technology companies in India. 
You have entered the pharma with the recent $410 million JB Chemicals deal. Could you share some details about this?
JB Chemicals is one of India's leading pharmaceutical companies focussed on supplying affordable high-quality products in the cardiac, gastrointestinal, and anti-infective therapeutic areas. It also has contract manufacturing capabilities and is a partner to leading international brands. KKR has tremendous global expertise in the pharma sector. We were also previously investors in Gland Pharma.
We are excited to partner with JB Chemicals and believe that by bringing to bear KKR's global pharma expertise, in addition, to leveraging JB Chemicals strengths, we can add tremendous value to the company.
What makes Indian pharma and healthcare sector attractive for KKR?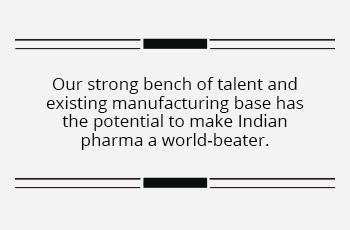 Indian healthcare has strong tailwinds supporting it, and as a sector, it should see consistent secular growth over the next decade. On the hospital side, India still has a long way to go in building out its infrastructure – there are less than two hospital beds per 1,000 people compared to over 3,500 in China. Also, the sector is very fragmented and there is a massive opportunity for large hospital players to drive consolidation and derive efficiencies that come with a scale which will ultimately benefit patients and consumers. On the pharma front, India has emerged as a leading generics pharma manufacturer. Our strong bench of talent and existing manufacturing base has the potential to make Indian pharma a world-beater.
How do you see India's solar sector from the investment point of view? Do you have any plans to invest in the renewable space?
We are bullish on the Indian renewables. We have invested in the sector via SP Group's solar assets in April 2020. We believe the solar renewables space too is ripe for consolidation, and this investment is one of the many that we plan to make in this sector going forward.
The Indian edtech sector is also attracting larger investments. Do you think there is an opportunity over there for KKR?
Education, similar to healthcare, is another sector which has strong secular growth drivers. We own a controlling stake in India's largest education services player Eurokids that has a presence in the Pre-K and K-12 segments. As India's digital ecosystem evolves, education too will see greater adoption of technology. We are already seeing that play out in Eurokids which has been providing online classes during the COVID lockdown.