India has traditional water management wisdom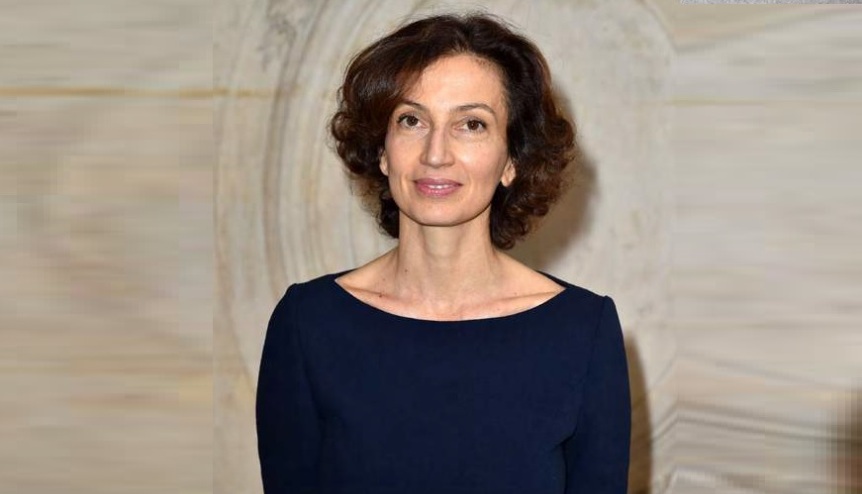 A UNESCO expert lays out how the ingenuity of humankind can be combined with the ingenuity of nature for a more sustainable approach to water management.
India is rich in freshwater resources, yet faces drought, floods and increasingly exacerbated consequences of tropical cyclones, which disrupt the water cycle.
In Rajasthan, just over 30 years ago, unusually low rainfall, combined with excessive logging, led to the worst droughts in its history. One of the poorest districts in the state, Alwar, was forced to impose restrictions on groundwater extraction as water fell below critical levels.
This is when local non-governmental organisation (NGO), Tarun Bharat Sangh, decided to take action. It began working with communities to undertake landscape-scale restoration of local water resources, introducing small-scale water harvesting structures, and regenerating the forests and soils.
The impact was significant. Water was brought back to over 1,000 drought-stricken villages across the state. Five rivers that used to run dry after the annual Monsoon season began to flow again. Fisheries, farmland and forests once again flourished, leading to improvements in livelihoods and the vitality of wildlife. Women were leaders of this project, as they are usually the ones to bear the greatest responsibility for providing their families with safe freshwater.
This is one of the examples highlighted in the recently published 'World Water Development Report'. The United Nations' report produced by UNESCO, in close collaboration with UN-Water, focuses on how we can combine the ingenuity of humankind with the ingenuity of nature for a more sustainable, more harmonious approach to managing water. These "nature-based solutions" are innovative, but also thousands of years old.
In recent times, we have predominantly relied on man-made infrastructure to manage water resources, which have been put under increasing strain. This means that over three and a half billion people, roughly half of the world's population, live in water-scarce areas for at least one month per year, which threatens their right to clean water and sanitation.
By 2050, one in five people could face the constant risk of flooding – losing their homes and their livelihoods. The effects of water-related disasters – the most economically and socially destructive of all natural hazards – are set to increase, disproportionately affecting poor and disadvantaged people.
Women and girls bear a particularly heavy burden, as many miss out on an education, forced to drop out of school due to insufficient hygiene facilities, or obliged to fetch water from distant sources.
The solution is in nature
At a global level, there is an increasing recognition that clean, accessible water is critical for the eradication of poverty and hunger, for health and well-being.
Like many countries, India not only faces the problem of drought – such as in Rajasthan – but also the decrease of the water table: underground sources of safe water, which in some places is dropping by up to 4m per year. Flooding in the Ganges Basin is also a major challenge, complicated by the increasing density of the population.
A project recently piloted in the state of Uttar Pradesh once again proved that the solution is in nature. The project aimed at restoring the traditional village ponds or johads, which, after three decades of neglect, had become unhealthy sewage dumps.
Following the restoration, the ponds now fill up during monsoon, retaining water throughout winter and early summer. Some excess water filters down through a natural purification system before it dries late summer.
This nature-based method means that the floods last for shorter periods, reducing the risk of water-based diseases associated with stagnant water and wells get replenished. Thanks to the ponds, the villagers can often now harvest two crops a year.
This is another key example from the 'World Water Development Report', but India is fortunate that it has much traditional water wisdom to draw upon: from the bamboo pipes and indigenous Apatani systems of the eastern Himalayas to the baolis, or step wells, of Gujrat.
Increasingly, examples from across the world abound. For instance, in Madagascar rice farmers are already restoring traditional methods: using local crop varieties and curbing the use of chemicals, saving up to 50 per cent of water whilst managing to yield twice the harvest. In the urban environment, China is piloting 16 "sponge cities" in which rainwater collection and reuse is built into urban planning to increase water availability and quality, and so cities can cope better with the seasonal droughts. The protection of coastal wetlands of Chile contribute to mitigating the effects of tsunami.

For people, planet and prosperity
We know that water scarcity can lead to civil unrest, mass migration, violent extremism, and even to conflict within and between countries. This is why the sustainable use of water resources is vital for ensuring long-term peace and prosperity, and the issue will become even more important with population growth and the onset of climate change.
UNESCO's mandate is to build peace and – as the UN agency responsible for intellectual cooperation in the sciences, education and culture – it has worked for over 50 years on water management.
With the other members and partners that constitute UN-Water, UNESCO works to coordinate the management of freshwater resources, which are so vital for life on Earth. The planet's rivers, lakes, aquifers and oceans cross national borders and UNESCO works with countries to ensure resources are shared equitably, often through water diplomacy.
But UNESCO also takes into account other dimensions of water. Human cultures are profoundly shaped by our environment and UNESCO works to protect these unique landscapes. These include the Rani-ki-Vav (Queen's Step well) in the Western Indian State of Gujarat, a UNESCO World Heritage site, with its distinctive form of subterranean water storage systems that have been constructed since the 3rd millennium BC.
Above all, education about climate change and sustainable development is crucial, and UNESCO provides guidance for teachers, educators, policy-makers and global citizens on how to respect our planet.
All these efforts must contribute to the achievement of the United Nations' 2030 Agenda for Sustainable Development, a plan of action for people, planet and prosperity. The United Nations International Decade for Action, "Water for Sustainable Development 2018-2028" is especially putting the spotlight on the central importance of water.
In principle, there is sufficient freshwater on the planet to ensure that we protect our planet's delicate ecosystems and protect the right to water and sanitation for the seven billion humans.
This year's 'World Water Development Report' does not argue that nature-based solutions are a panacea. But – whether it be in the East Kolkata Wetlands of West Bengal, or the Sunderbans mangrove in the Bay of Bengal (which has UNESCO World Natural Heritage and Biosphere Reserve status) – they are one of many important tools to shift to a holistic and sustainable approach to water management.
The message of the report is loud and clear: around the world, in diverse contexts, now is the time to work with nature and not against it.
Audrey Azoulay is Director-General of the United Nations Educational, Scientific and Cultural Organisation (UNESCO).