India has the largest food production potential in the world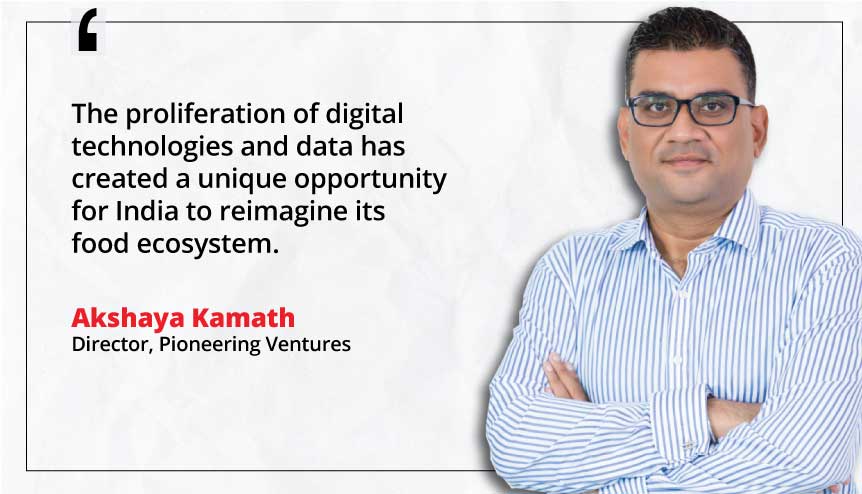 Interview
Akshaya Kamath is the Director of Pioneering Ventures, an Indo-Swiss food, finance and tech platform company​ that is active in the agritech sector. In this exclusive interview with 'India Global Business,' he discusses the latest technology applications in India's agriculture sector, the company's latest acquisition and PM Modi's 'One Nation-One market.
What does the Lateral Praxis acquisition mean for the Indian agriculture sector and food system?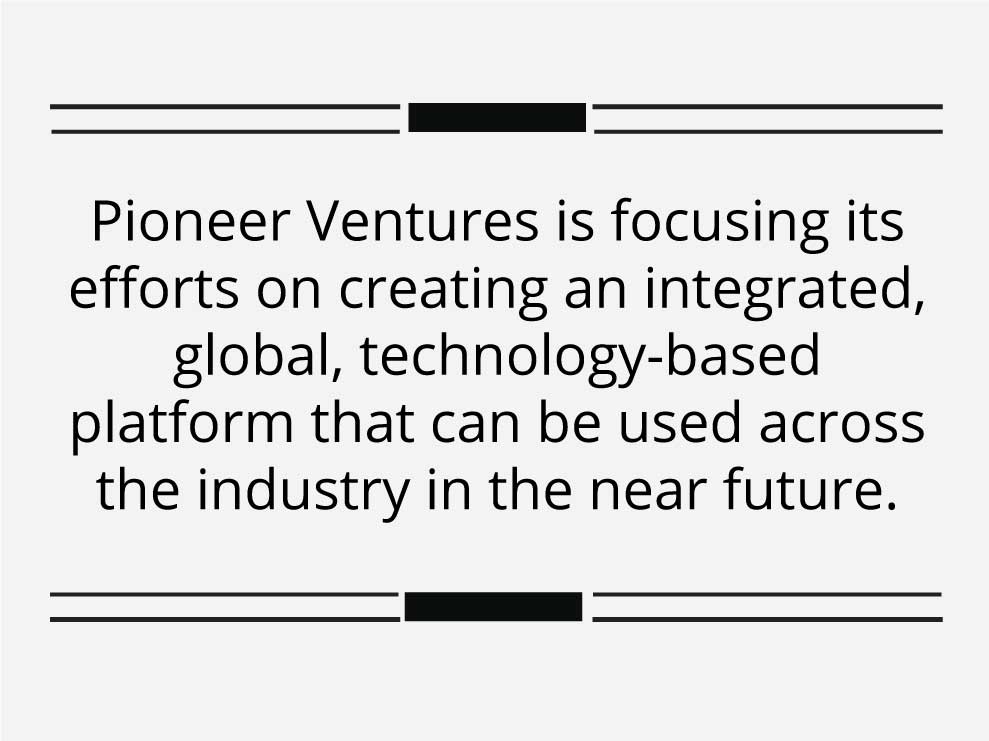 Our acquisition of Lateral Praxis recognises the significant shifts in Indian food systems in recent years. The proliferation of digital technologies and data, with increasing awareness among farmers, processors and marketers, has created a unique opportunity for India to reimagine the food ecosystem. This can be done by analysing and then redesigning the entire food production and distribution chain – from the very first moment when a farmer thinks about the goods, they will produce to the moment the produce is on the plate of a consumer or in their fridge. Pioneering Ventures has been active in India for over a decade now, with a clear aim of shaping this modern food ecosystem. End-to-end supply chain digitisation promoting value-creating linkages within the system has been a core pillar of our strategy. The acquisition is an important milestone in the implementation of our strategy to accelerate the development of our fully integrated food technology platform.
What got you interested in the Indian agriculture technology space?
Fifteen years ago, when we began our journey, we saw an unparalleled opportunity to combine business and social impact in the Indian food ecosystem. Here was a sector with immense potential, flourishing demand and strong fundamentals waiting to be transformed – we saw a huge scope to improve productivity and quality, reduce waste and create a positive social impact with our investment and expertise. Our initial focus was on the end-to-end integration of supply chains to facilitate the data-driven transformation from farm to fork. Today, with a portfolio of successful ventures, a four-year CAGR of 117 per cent and presence in eight countries, we aim to become a global food, finance and technology platform with a strong base in India.
How can technology in agriculture space increase production and solve India's food crisis?
With 156 million hectares of cropland with 15 agro-climatic zones, India has the largest food production potential in the world. Yet, productivity, profitability and sustainability remain challenging in this sector. Technology and especially digital technology will change the game. If we look at food production, technology enables demand aggregation, access to markets and financial services while also transforming interconnected supply chains. Application of big data and artificial intelligence in trend analysis and forecasting in food production has already proven to be a huge value-add globally. Traceability along the entire value chain is another key lever enabled by technology – one that is crucial to ensure food safety and encourage sustainable farming.
In a nutshell, digital technology will not only improve production but also create enormous efficiency gains in the entire supply chain by directly matching buyers and sellers in a fully transparent and traceable manner. As a result, buyers can be confident that they will receive their goods reliably and with consistently high quality, while farmers achieve better price realisation.
At Pioneering Ventures, we have been able to drive extensive synergies across our portfolio companies through our technology platform – and we are not stopping there. Our goal is to make the tech platform available to all players in the sector, as a plug-and-play suite of solutions.
Pioneer ventures has so far invested in six firms and two pilot ventures in India. Are you looking to invest in more agri-focussed companies in the country?
We currently have five tech-enabled growth businesses and two pilots in food, finance and technology sectors. We take pride in the fact that all of these businesses have been developed from ground-up by our team of experts. Using an institutionalised approach – ideate, prototype, correct and scale-up – we have been able to create world-class food, finance and tech businesses that span the entire agri-food value chain. Our businesses have successfully achieved economies of scale, engaged with farmer communities raising awareness and providing better market access to them, while also implementing best-in-class standards in food safety and quality – and we have a robust pipeline of projects in various stages of implementation across businesses.
Against this background, we are focusing our efforts on creating an integrated, global, technology-based platform that can be used across the industry in the near future. As a part of this strategy, we are open to selectively look at acquisition and strategic partnership opportunities that would help us accelerate the path towards our overall vision.
Your take on PM Modi's 'One Nation-One market'?
The recent reforms announced by the Government for agriculture and allied industries are a positive step – any measures that improve the productivity and the quality of food production in the country and bolsters farmers' livelihoods should be welcome. Achieving 'One Nation-One Market' would still need concerted efforts by central and state governments as well as businesses and communities across India.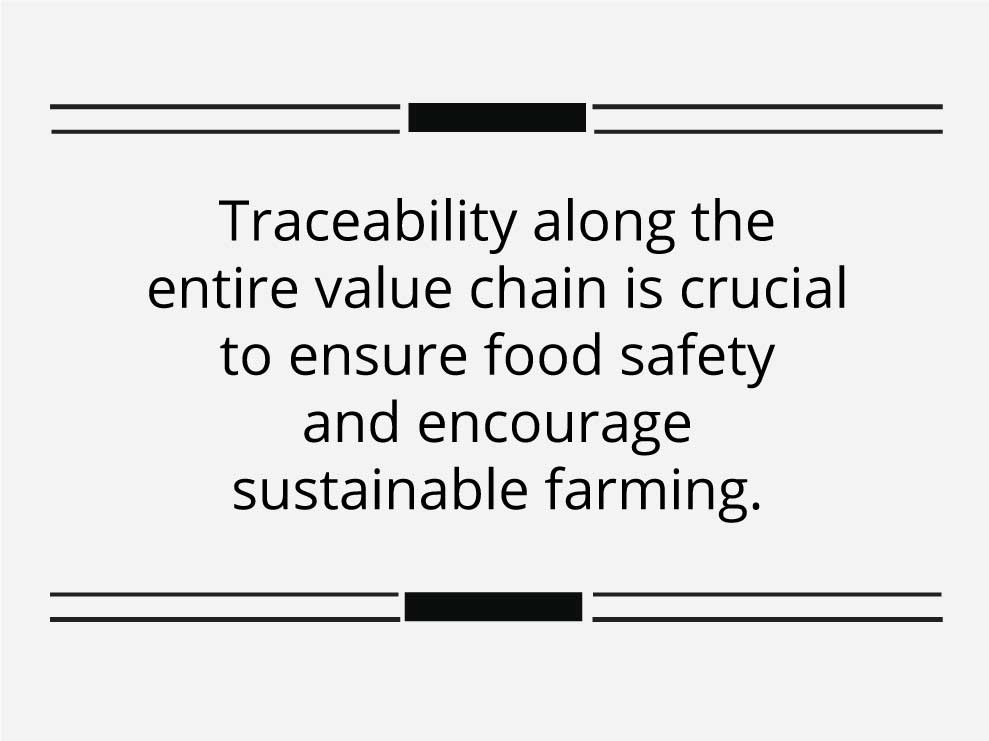 The upcoming legislation regarding barrier-free inter-state trade and extension of Operation Greens has been announced, but it remains at a high-level – we need to wait for further details to emerge to assess the impact. If enacted, this move will help stabilise the supply of fruits and vegetables across India while ensuring that farmers get fair prices and easier access to markets.
The proposed amendment to Essential Commodities Act of 1955 speak of deregulating food production and supply across categories that were regulated earlier – we are not clear on the exact extent of the amendments yet, but the government's intention behind the amendment is a positive sign for the Indian food supply chain. The amendment for deregulation, once executed, will benefit the Indian agriculture sector greatly.