#BeTheRevival
Live Now - India Global Week India's Global Conference. It's where India Meets the World, and where the World meets India! Register Now Live Now - India Global Week India's Global Conference. It's where India Meets the World, and where the World meets India! Register Now
  THE TIGER BITES BACK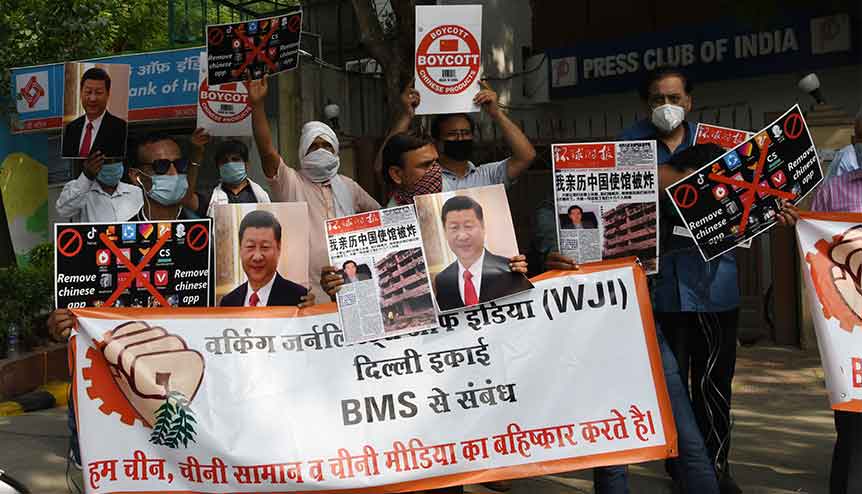 Cryptocurrencies are a $1.4 trillion market and have recently witnessed increased attention from investors and corporates. Furthermore, with the growth of decentralised platforms and applications, they are due to become increasingly mainstream. Can one afford to ignore them now?

 NEWS IN BRIEF
Passenger vehicle sales rose by 11 per cent to 2.76 lakh units in January from 2.48 lakh units in the year-ago period, the Society of Indian Automobile Manufacturers (SIAM).
Equity benchmark indices were flat with a positive bias during early hours on Friday but IT stocks surged ahead with some gains.
E-commerce marketplace Flipkart has signed a memorandum of understanding with Maharashtra Small Scale Industries Development Corporation (MSSIDC) and Maharashtra State Khadi and Village Industries Board (MSKVIB) to bring local artisans, weavers, craftsmen and SMBs into the e-commerce fold.

Sitharaman bets on growth to overcome Covid crunch in Union Budget 2021-22
Arnab Mitra
Arnab Mitra
The Indian Finance Minister has balanced the need for fiscal prudence with the imperatives of pushing consumption and demand with a renewed focus on spending big on infrastructure and healthcare – without unduly burdening the economy with new taxes.
India Global Business Staff
The economy is projected to contract 7.7% in the current fiscal year, although the government forecasts growth of 11% for the coming fiscal year, after a massive COVID-19 vaccination drive and a rebound in consumer demand and investments.
India Global Business Staff
Gains in ICICI Bank and IndusInd Bank after quarterly earnings lifted the Nifty Bank index 8.3% to an all-time closing high.
The fine print of the 2021-22 budget infrastructure push
Arnab Mitra
Arnab Mitra
To facilitate this infrastructure building spree, the Finance Minister announced a $2.75-billion outlay to capitalise a new development finance institution (DFI). That would build up a lending portfolio of about $70 billion within the next three years.
Budget 2021-22: Good news for financial services sector
Arnab Mitra
 IS MULTILATERALISM A MISTAKE?
Arnab Mitra
Disinvestment targets seem to be more realistic while a certain amount of scrutiny needs to be paid to inflation and the only way out is speedy growth for the country.
India Global Business Staff
Here are some reactions from Indian businesses, economists and analysts to Indian Finance Minister Nirmala Sitharaman's 2021-22 Indian budget declarations.