#BeTheRevival
Live Now - India Global Week India's Global Conference. It's where India Meets the World, and where the World meets India! Register Now Live Now - India Global Week India's Global Conference. It's where India Meets the World, and where the World meets India! Register Now
  THE TIGER BITES BACK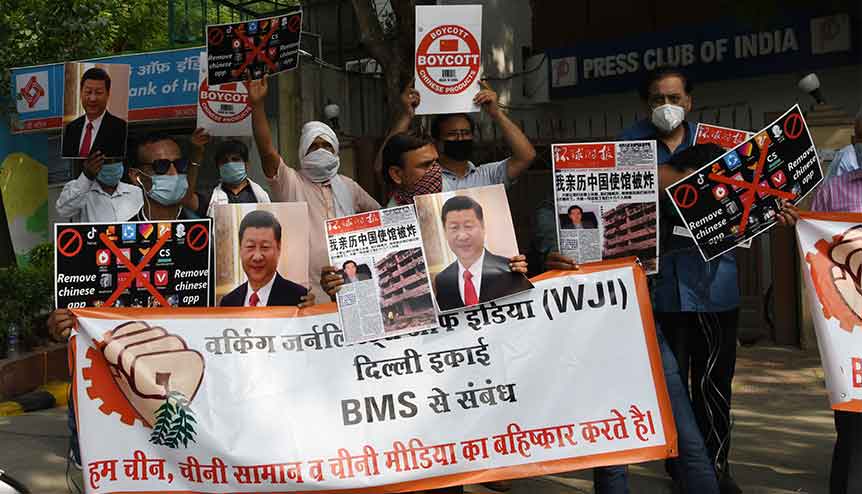 The US President's decision to re-join the Paris Climate Accord, Indian Prime Minister Modi's ISA initiative and Prince Charles' Terra Carta vision all have the same goal. The world's three greatest democracies should combine forces to lead the fight against global warming and regain four lost years under Trump, writes India Inc. Founder and CEO Manoj Ladwa.

 NEWS IN BRIEF
India will give millions of doses of COVID-19 vaccine to South Asian countries in the next few weeks, government sources said on Thursday, drawing praise from its neighbours and pushing back against China's dominating presence in the region.
Even as schools grapple with the dilemma of opening, they have realised the importance of embarking upon the process of digital transformation for holistic learning through digital classroom teaching
Adani Total Gas and Torrent Gas -- with stakes in both upstream and downstream hydrocarbon value chain -- have acquired five per cent equity stake each in Indian Gas Exchange (IGX).

Self-Reliant India paves its way to the $5-trn GDP dream
Arnab Mitra
Arnab Mitra
The Self-Reliant India mantra has already succeeded in attracting billions of dollars of FDI, with much more in the pipeline. This rapid ramp-up in technological and manufacturing capacities is setting the stage for rapid growth in the years ahead.
India Global Business Staff
Though the Covid-19 pandemic will cost India two years of growth, the increased digitisation of the economy and the slew of reforms undertaken by the Modi government will ensure that it overtakes Germany and Japan and crosses the $5-trn GDP mark over the next 7-8 years.
India Global Business Staff
Data reveals that the country's economy is turning the tide, the people must now demonstrate more awareness and take precautions to influence a huge push towards bringing down the infection rates.
India can match China's chip making capacity
Arnab Mitra
Arnab Mitra
Following the success of the PLI scheme in attracting global smartphone makers set up facilities in India, the Modi government has launched an initiative to encourage chip making in the country. Executed properly, this could propel India past China in this critical segment of future-ready manufacturing.
Modi's fiscal prudence to help Indian economy bounce back this year
Arnab Mitra
 IS MULTILATERALISM A MISTAKE?
Arnab Mitra
Most major global agencies expect India to record steroid charged growth in 2021, albeit from a reduced base. The much-criticised measures by the government and the RBI to ensure that the country's macro-economic indicators remain in good shape are now expected to pay rich dividends.
India Global Business Staff
India's economy is getting warmed up and any dire predictions made towards it at this point are exaggerated. The negative lining brought about by Covid-19 will soon be tempered and it will be business as usual for India.