India gets its game face on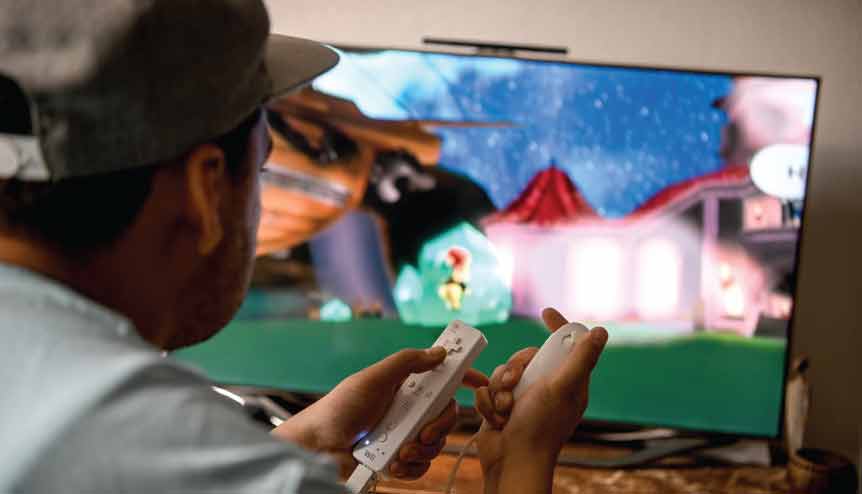 India's gaming sector has seen a meteoric rise during the pandemic, going on to attract big business and big bucks.
A few years ago, gaming was seen as a niche industry in India. Video games were something children played during their summer vacations and rarely associated with 'adults.' In short, it was the realm of children or computer geeks. So, it's ironic that gaming today is one of the very few industries in India to record a profit during the pandemic. India, it would seem, is embracing new ways to entertain itself in quarantine; and what better way to cope with being stuck indoors than to escape into a world of make-believe?
India gets its geek on
The Indian gaming industry is currently valued at $930 million and is expected to grow at 41 per cent annually. According to the report titled 'Gaming – India Story' by investment firm Maple Capital Advisors, the gaming industry in India is set to be valued at $ 3,750 million by 2024. There are currently 400 gaming start-ups in India and the sector attracted over $370 million in investments. Some of the biggest domestic players such as Paytm and international investment firms such as Tencent are now investing in this fast-rising sector.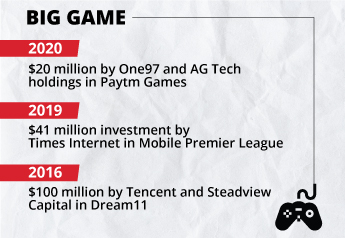 According to Pankaj Karna, Managing Director at Maple Capital Advisors:
"Gaming is at an influx-stage in India and with a rapid rise in content consumption, investments are likely to accelerate. We have seen growing investment traction in gaming with over USD 350 million of investments. With growing internet penetration, compelling economics, usage statistics and increasing ecosystem of entrepreneurs and developers focusing on this space we expect good growth in investments which are likely to at least double in this space in the next 1-2 years."
But what caused this sudden spike in interest? Here are some contributing factors:
The pandemic
The coronavirus pandemic that has swept across the world brought with a new reality imposed by enforced lockdowns, strict rules on social engagement, health risks and long periods of isolation. Both industry and individuals across the world increasingly became dependent on technology for day to day running of business and households. Whether it was ordering raw materials, conducting meetings, ordering groceries or learning – online is now the place to go. So, it stands to reason that people should also turn to technology to battle that great malady to human existence – boredom. Stuck in isolation, or in close quarters for weeks and months on end, gaming has begun to be a popular means of escape and entertainment. According to the Maple Capital Advisors report, visits to online gaming websites or apps increased by 24 per cent between the weeks of Feb 10-16, 2020 and March 16-22, 2020.
Rise in digital infrastructure
The recent expansion in digital infrastructure and the large-scale penetration of smartphones has gone a long way towards making India digitally attuned. Also, an increase in telecom and data services means that Indians all over the country now have greater connectivity and access to online technology such as gaming apps.
Demand and better products
There's also a great deal to be said about the development and advancement of gaming content. Gaming in India has come a long way from its prehistoric days, where playing a game on the computer meant solitaire or a video game was synonymous with the old classic Mario Brothers.
Gaming today in India has really come into its own with a wide range of domestic and global gaming apps. From international favourites such as Fortnite and PUBG (a recent report by Mint, stated that PUBG was the most played game in India during the lockdown) to more indigenous options like Dream 11 that allows players to play sports online and the recently launched Rogue Heist, India's first indigenous multiplayer online shooting game developed by MPL, in collaboration with Mumbai-based game developer Lifelike Studios. The game is being seen as a competition to international games that have gone on to become a global phenomenon such as Fortnite and PUBG, making it a big attraction for Indian gamers and investors.
There's also the grey area of online betting games, with online casinos being a popular option for people playing online.
So, does this mean that gaming in India is here to stay even after the pandemic? Experts seem to think so, stating gaming will continue to be a popular option for escape or distraction for people post-Covid. India it seems is hooked.