India is finally evolving beyond its software image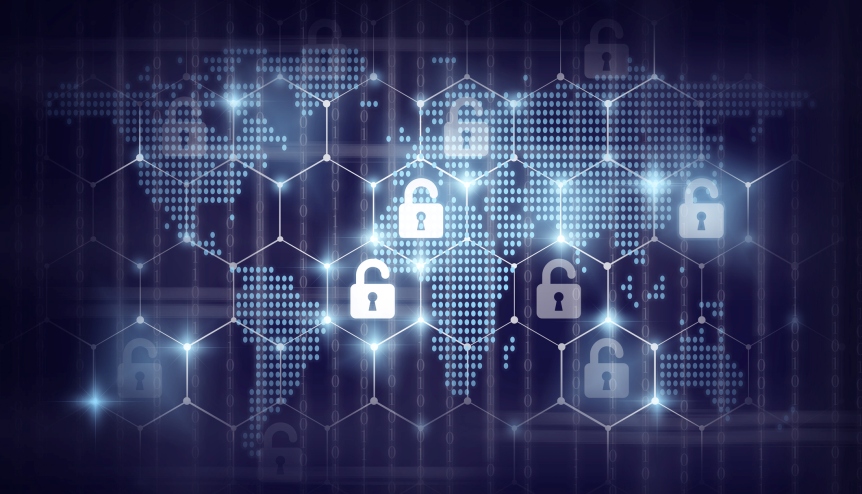 Innovative technology in real-life use is transforming India's IT landscape, writes a tech expert.
When I was growing up in the 1970s, electronics was just something fun – my electronics kit that my parents bought me allowed me to make simple circuits that could switch on a bulb as soon as it went dark, or create metronomes or other seemingly non-useful things. However, now, electronics and technology underpins everything, and for me the fun that I had as a child has become useful in the world around us.
This is kind of the picture of India's growth in technology during my lifetime too – single purpose initially, but now seeing diversification of both development and implementation of technology. Some context to this statement: in the early days (1990s), the country was viewed simply as a low-cost software outsourcing destination.  I recall even in my days more recently as an adviser to UK Trade & Investment (now the Department for International Trade), many prominent people in the UK tech industry would still dismiss India, not believing that India could be of much use for anything apart from developing software.
However, India has now moved way beyond its software image, and in a post-Brexit world, the British are beginning to take more note. And India is doing useful things with tech, both hardware and software.
Examples of real-wold technology applications in India abound. I already spoke about the genomics project in my last article, but there's also so much else going on. For example, in diabetes care, where a UK-based entrepreneur set up a company in Bangalore that enables 24×7 monitoring of diabetes, using machine-to-machine (M2M) technology to provide data from glucometers and blood pressure machines in remote rural locations to a central clinic where an experienced doctor can take any preventative actions as necessary.
I even had a conversation in recent days about the use of internet of things (IoT) technology in tracking and monitoring the health of cattle, with sensors that can last be placed in its stomach and remain there on battery power for up to five years. It's not just a nice-to-have technology – India's population of cattle and buffalo is around 300 million. The National Dairy Development Board says stress to animals caused by factors such as changes in temperature and humidity can directly affect milk production and animal reproduction. By monitoring the cattle's key parameters (like temperature) and understanding the profile of each of the individual cattle over time (using data analytics), it's possible to predict when special care or attention might be needed and help can be deployed immediately its needed.
Agriculture and food systems is a key part of the annual Global Innovation Index, which has just been released with the major theme 'Innovation feeding the world'. While Switzerland, Sweden, the Netherlands, the US and the UK are the world's most innovative countries, a group of nations including India, Kenya, and Vietnam are outperforming their development level peers, according to the Global Innovation Index 2017 co-authored by Cornell University, INSEAD and the World Intellectual Property Organisation (WIPO).
This year's focus of the index on agriculture and food sector is due to the recognition that over the next few decades, the world will face an enormous rise in global demand and increased competition for limited natural resources. In addition, it will need to adapt to and help mitigate climate change. Innovation is key to sustaining the productivity growth required to meet this rising demand and to helping enhance the networks that integrate the sustainable food production, processing, distribution, consumption, and waste management known as food systems.
It's thought that by 2050, the world's population is estimated to reach 9.7 billion. This presents the global agricultural sector with a daunting challenge. The stage has been set for a potential global food crisis if policy makers and other stakeholders fail to implement agricultural innovation that significantly boosts productivity.
In the Global Innovation Index 2017, India is ranked 60th globally, but is the top-ranked economy in Central and Southern Asia and has now outperformed on innovation relative to its GDP per capita for seven years in a row. India has shown improvement in most areas, including in infrastructure, business sophistication, knowledge and technology and creative outputs.
India ranks 14th overall in the presence of global R&D companies, considerably better than comparable groups of lower- and upper-middle-income economies. India also surpasses most other middle-income economies in science and engineering graduates, gross capital formation, research talent, on the input side; quality of scientific publications, growth rate of GDP per worker, high tech and ICT services exports, creative goods exports, high-tech manufactures, and IP receipts on the output side.
According to Chandrajit Banerjee, director general of the Confederation of Indian Industry (CII), India is addressing innovation and particularly areas like food security with a gradual infusion of tech-based tools such as digital remote sensing, geographic and price information systems, crop and soil health monitoring, and farm management platforms.  He adds that the adoption of innovation-led farm technologies has spurred public and private investments in R&D, helped technology transfer and uptake, as well as inter-sectoral cooperation. Over the last two decades, this has enabled sustainable agriculture to gradually gain momentum.
In this article, I've just highlighted one area. But India is doing a lot more in smart cities, energy, healthcare and education. Now that there is a renewed enthusiasm for UK-India collaboration resulting from the UK's political climate, now is the right time for some solid technology partnerships that can build upon the progress that India has been making as a global innovation powerhouse.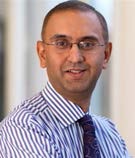 Nitin Dahad is a journalist, entrepreneur, and advisor to the technology sector and government trade agencies, with over 30 years' experience across Europe, US, Asia and Latin America in corporates, start-ups, and media. He currently edits 'The Next Silicon Valley' and 'Go4Venture'.