India and China: From neighbours to frenemies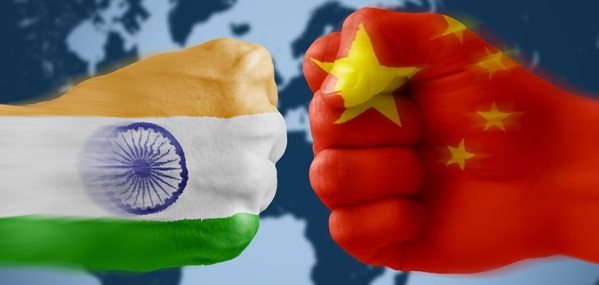 Of all the foreign policy challenges facing the Modi government, the one on how to deal with China is, arguably, the most difficult and vexed problem.
China's rise to the top league of the world's leading nations has been accompanied by increasing muscle flexing towards it neighbours, with many of which it has unresolved border problems.
Most analysts accept that India is not really in the same league as China — not yet, at any rate. They also admit that it will take several decades for New Delhi to catch up with its northern neighbour. Let's look at the facts: China's GDP is five times India's, its forex reserves are 10 times as large and its military budget, at $146 billion in 2016 is about two-and-a-half times India's defence spending of $55 billion.
Despite this asymmetry in almost all indicators of hard power, it is clear that China views India as a long-term rival capable of matching the Chinese numbers by the second half of the 21st century. That is why it has pulled out all stops to ensure that India remains stuck to the sub-continent, matching up with Pakistan all the time, leaving it with little or no energy to project its economic, military or strategic muscle elsewhere in Asia.
To ensure this, it has kept the unresolved border dispute on a low boil and is beefing up Pakistani defence and strategic muscle as its "all-weather friend" even if it means adopting an openly partisan and unfriendly stance towards New Delhi.
Two issues highlight this policy clearly – its stand on India's membership of the Nuclear Suppliers' Group (NSG) and Beijing's technical hold on declaring Jaish e Mohammad chief Maulana Azhar Masood a terrorist.
On both these issues, China stands isolated from global opinion, which is overwhelmingly in favour of India, but it has stood its ground, despite India's efforts at engaging in extensive dialogue with Beijing to resolve the matters.
Then, Beijing has tried to encircle India with its so-called string of pearls strategy, under which it uses its financial muscle to wean India's neighbours such as Nepal, Bangladesh, Sri Lanka and the Maldives away from New Delhi's sphere of influence.
The Modi government has tried to neutralise this onslaught by aligning more with the US and Japan, particularly in the South China Sea to try and replace the strategic bargaining chips (such as Tibet) that previous Indian governments have surrendered meekly. In Africa, too, Indian companies are playing catch up with China.
Despite this rivalry, there are also significant areas of cooperation between the two countries – most visibly in economic matters. China has massive surpluses and its companies have extensive experience in building complex infrastructure projects. India needs both funds and expertise precisely in this area to fix its creaking infrastructure. Chinese companies have committed investments of more than $20 billion in India.
China, thus, represents a delicate balancing act for the Modi government. It needs Beijing's support to balance the gaping trade deficit and rebuild its infrastructure while at the same time ensuring that the dragon doesn't edge it out of areas that are legitimately its sphere's of influence.
That's what makes this relationship so interesting and so fraught.