India calling!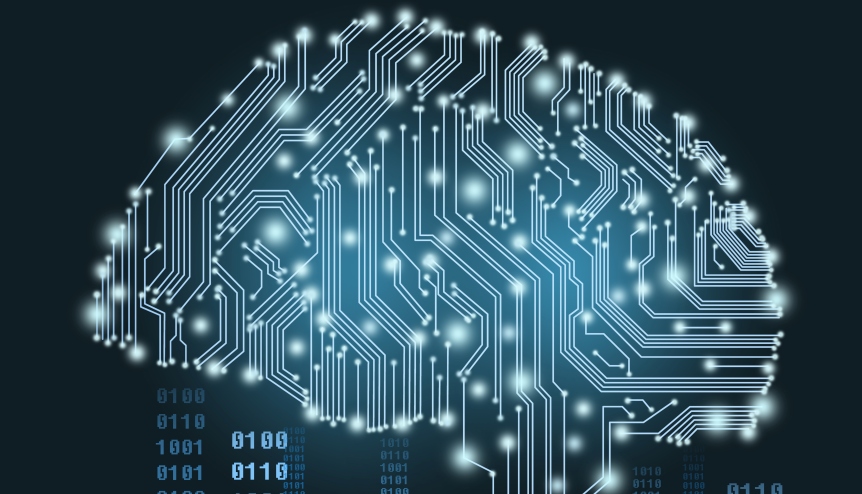 Our Indian industry expert zeroes in on some stand-out start-up success stories within the India-UK landscape.

Ever since India adopted the liberalisation policy and more so in the recent years, it has been an attractive destination for foreign companies to open shops.
In recent years, India has taken noteworthy initiatives to strengthen its economic credentials globally. This has also resulted in making it one of the strongest economies in the world. It has got its house in order in terms of the 'Ease of Doing Business' and the model of cooperative federalism, which is working greatly in its favour as well.
India's start-up story has been full of optimism and enthusiasm. Entrepreneurs and Venture Capitalists alike have thrived in a sector that represents almost unlimited opportunities for growth, in a country with massive untapped potential.  Today, India is rapidly becoming a hot bed for start-ups focused on high growth areas such as mobility, e-commerce and other vertical specific solutions – creating new markets and driving innovation. India offers one of the most enabling ecosystems and policy regimes for start-ups, not just to the home-grown ones but also for foreign start-ups.
Market potential
The sheer potential of the market with 1.3 billion population largely dominated by a stable and aspiring middle-class is tempting enough for start-ups and multinationals alike to explore opportunities. The potential of the market is evident from the large share of the domestic market driven by demands of the employed youth added purchasing power. Their spending power is anticipated to more than double by 2025. This provides a plethora of opportunities to foreign companies.
The next step in the India-UK bilateral trade and investment will not just be dominated by global giants and but also by start-ups. As part of this series, we will review some of the innovative start-ups from both countries which have attempted to explore the other country's market with its unique, yet effective, product or service.
Yoti Limited
Yoti is a technology company on a mission to become the world's trusted identity platform. Founded in 2014 by Robin Tombs, Duncan Francis and Noel Hayden, Yoti is a team of over 160 people with headquarters in central London, an office in India and a growing presence in the US.
Yoti's founders saw an opportunity to harness the growth and advancements in biometric technologies and increasing smartphone usage to develop a digital identity solution that could be used both online and in person. The company claims the solutions developed by them makes it faster, simpler and safer to prove one's identity online. Yoti is the world's first scalable cross-sector, consumer-friendly, and mobile-friendly identity verification system.
Despite living in a digital world, individuals still use paper documents to prove their identity – a system which is insecure and outdated. Yoti transforms paper ID documents into a digital identity, giving individuals an easier and more secure way to prove who they are, online and in person.
Yoti makes it faster, simpler and more secure for people and businesses to prove identities and know who they are dealing with. It helps them to fight back against everyday issues – such as identity fraud and online scams – which cost time, money and emotional distress.
Yoti's system relies on biometrics and facial recognition for identity verification. Since its inception, the company has also built a password manager that allows customers to safely store their passwords. This also ensures easy access to their website login details.
The India connect
In India, Yoti has partnered with Unique Identity Authority of India (UIDAI), the External Affairs Ministry's passport department and a few banks, to help them with the identity verification of applicants. The start-up has geared up to invest around $1.4 million to develop India-specific products.
Users simply need to download Yoti's app to avail its services, where they will have to create a digital identity by taking a snap of themselves. To ensure it's not an automation software, the company ensures the user watches a video. The final step is uploading documents such as a PAN card, Aadhaar, Passport, Drivers' Licence etc.
Globally, the personal identity management (PIM) market is expected to grow at 20 per cent CAGR and reach about $34 billion by 2024. Effective identity management has become a key challenge for governments worldwide as more and more people travel and seek access to services daily. Criminals, organised crime syndicates and terrorists often exploit the gap created due to the lack of consistent and effective means for countries to exchange identity information of its citizens.
While the market is still nascent in India, the repeated questions raised about the data security under the Aadhaar system has necessitated start-ups like Yoti to offer solutions to make personal data more secure. However, the companies will have to overcome challenges posed by the Indian market due to a lack of awareness and acceptance of third-party identity services.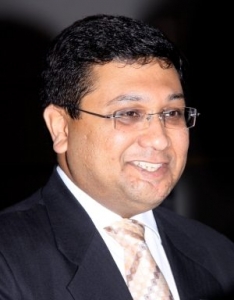 Dr Param Shah is Director – UK, Federation of Indian Chambers of Commerce & Industry (FICCI).
*The views expressed herein constitute the sole prerogative of the author. They neither imply nor suggest the orientation, views, current thinking or position of FICCI. FICCI is not responsible for the accuracy of any of the information supplied by the author.