IKEA hopes Indians will embrace the DIY model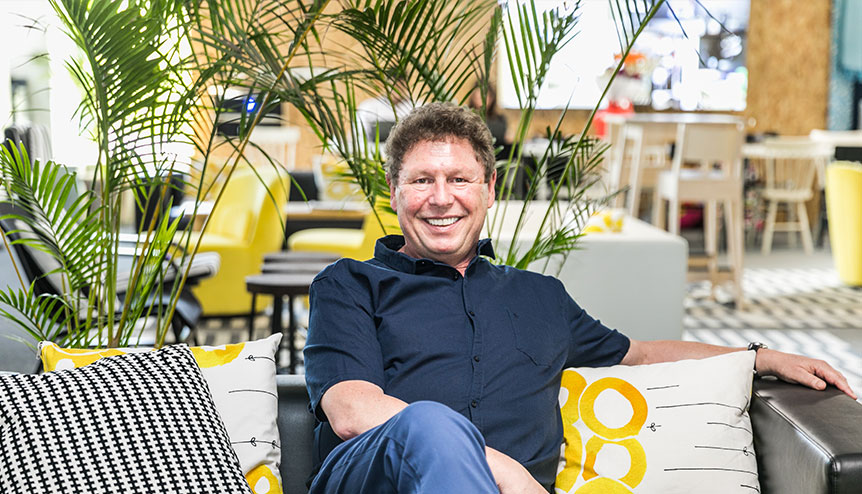 The Swedish brand's Indian foray created a lot of excitement last year. Peter Betzel, CEO of IKEA India, discusses the brand's journey so far as well as what it takes to be relevant in a constantly-evolving market and making a social impact while doing so.
What makes India a good test case for IKEA worldwide; please give some insights on the India journey?
Our ambition is to build a unique, loved and meaningful IKEA in India. Our strong foundation in India over the last many years is helping us bring alive our vision of creating a better everyday life for the many people, in all dimensions.
IKEA Purchasing has been sourcing from India for close to 35 years for its stores around the world. The goal is to maximise local sourcing from India to be able to lower our prices and reach many more people.  IKEA India's purchasing organisation today works with 55+ suppliers, engaging 45,000+ direct co-workers and approximately 400,000 co-workers in our extended supply chain. We see potential to make India a major manufacturing and sourcing hub for our global market. We are very strong in textiles today and aim to diversify in other existing categories such as metal, plastic, lighting and in new categories like wood and sustainable, locally available materials such as bamboo, jute, acacia etc.
In June 2013, the IKEA Group became the first major single-brand retailer to be given FDI approval to set up retail operations in India and plans to open several online and offline touchpoints across the major Indian cities. The first IKEA India store was opened in Hyderabad, Telangana in August 2018. Mumbai will be our second market where we will open with an online platform first, followed by a few stores.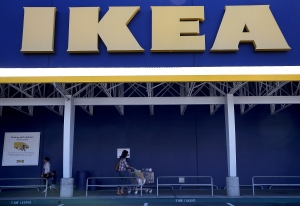 India is a very long-term market for IKEA. IKEA and India have a deep connection. We have learnt a lot from the society that has helped us have a deeper understanding of how we can be as relevant as possible. India being one of the fastest growing economies in the world, every year new people come into the economic fold who move to bigger cities in smaller houses with even thinner wallets. The opportunity available to reach several more of the many people drove us to choose India where people are looking for affordable home furnishing products and solutions.
Every time we enter a new market, we ensure we do a deep-dive search on the social fabric. India as a market is extremely diverse, multi-faceted and multi-cultured. We invested a lot of time on-ground (the IKEA team conducted 1000+ home visits across key markets) to understand consumers' tastes and preferences, buying behaviour, culture, life at home, etc.
IKEA will create a multichannel experience for its customers in India with the launch of an e-commerce channel in Mumbai this year, followed by other cities such as Hyderabad and Bengaluru, among others in the pipeline.
Do you see Indians truly embracing the flat-pack mindset yet?
The 'Do it yourself (DIY)' model is not yet popular in India. Indians have a high-level of service expectations and want us to assemble and deliver the furniture at home, for which we have a strong service offer. We have an in-house team of assemblers and have tied up with a service provider to provide assembly services. Since DIY is still a new concept in India, we invite customers for workshops, and it is interesting to know that one of the best-selling products in India is a toolkit. This shows that customers want to test and try DIY. It might be difficult to install a kitchen, but people are trying to assemble easier products such as chairs, tables or lamps.
We are hopeful that Indians will embrace the DIY model and will find that assembling furniture with family is fun.
What are some of the local realities that any international company must bear in mind when eyeing the Indian market?
India as a market is extremely diverse, multi-faceted and multi-cultured. Here, every state is unique in terms of the diversity it offers and the different living situations. We invested a lot of time on-ground to understand consumers' tastes and preferences, buying behaviour, culture, life at home, etc. One of our biggest learnings from our stay and research in India was its intense low-competition nature. Indians are very particular about the quality of a product and its cost and prefer a good balance of both. To address this, we consciously chose to offer a lower price-point. Our range has 1000 products below Rs. 200.
We are very appreciative of the many positive steps the government has taken towards facilitating ease of doing business – positive approach to local sourcing norms, efforts made to develop retail policies by the states, e-commerce policy, GST, and many other steps. A company that plans to enter India should carefully study the local nuances as the 'one-size-fits-all' approach is not applicable here. Companies need to learn, adapt and evolve their business models and businesses with the varied social and cultural differences to customise product or service offerings.
Have changes at a policy level on single-brand retail and local sourcing had a significant impact on the way the Indian market is perceived?
Liberalisation in FDI policies by the Centre has repositioned the Indian retail sector on the global map, attracting a large number of global retailers into the Indian diaspora and further fuelling the growth of organised retail in the country. The government's decision to allow 100 per cent FDI in single-brand retail under the automatic route has attracted industry giants to make a foray into India. Local sourcing policy is still evolving, and it is good for India. It will help grow its manufacturing sector and also to create lower costs and lower prices with a more positive carbon footprint.
Is the Indian consumer easy to please?
We are learning every day from Hyderabad. Since August 2018, we already have 2.5 million customers visiting the Hyderabad store.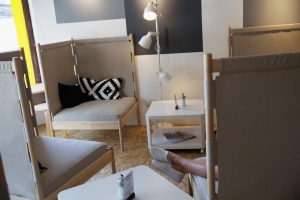 The IKEA shopping experience is new for many customers and it has been an exciting journey for them to discover and learn how to shop in IKEA. Indians love food and the IKEA restaurant is very popular. It is the biggest IKEA restaurant with 1000 seats. There has been a tremendous response to our food offerings which comprise a combination of Indian and Swedish dishes. We have also learnt that Indians are not so used to DIY and, therefore, we have created a strong service offer for delivery and assembly services.  We are learning every day from India to be even more relevant to the society.
IKEA's ambition is to provide affordable good quality, value for money and well-designed home furnishings to the many people and become a truly inclusive brand. Our prices are very competitive in the market and there will something that everyone can buy for their homes. The IKEA range is very attractive. We have locally adapted the range to some extent to suit unique Indian needs and created some unique offerings like lunch boxes, storage boxes, pans, printed bed linen, curtains, mats, etc. For example, our king-sized bed sheet made in India will cost as low as Rs 399.
Customers today are buying at all price levels. When people walk into the store for the first time, they pick up accessories and low-cost products and that is a part of the customer journey. India is keeping us on our toes and pushing our boundaries to deliver good quality, value for money products at inexpensive price points.
How important is the social impact of any global business in a country like India?
This is the very basis for long term success for any company whether in India or anywhere else in the world. IKEA is a responsible company. Being people and planet positive is one of IKEA's long-term direction and deeply integrated into the business. We believe that India's focus on value and social responsibility coupled with its strong entrepreneurial ecosystem will constantly challenge us to do even better in our value proposition, which is good for IKEA. We believe success in India will play a part in achieving our mission of being even more affordable to reach many more people.
We have made a big impact on the manufacturing sector in India. Local products comprise almost 20 per cent of our total offering in India today and our ambition is to maximise this.  We are working with close to 55 suppliers, engaging 45,000+ direct co-workers and approximately 400,000 co-workers in the extended supply chain.
Through our retail touchpoints, we plan to employ 15,000 co-workers by 2030, 50 per cent of which will be women. We plan to reach 100 million customers in the coming three years.
IKEA has partnered with social entrepreneurs to help local skilled artisans to secure a sustainable livelihood as well as to nurture local handicraft traditions. 1500 women are making special handmade collections for IKEA stores worldwide, providing them financial freedom and a more equal status in society.
IKEA aims to make the retail sector a workplace of choice in India, especially for women. Female labour participation in India is still very low and we want to create equal opportunities for women because a workplace with gender balance is a better workplace. IKEA has hired women forklift drivers and assembly co-workers which are typically male-dominated professions.
Through IKEA Foundation, its philanthropic arm, IKEA has been working on community projects with long-standing partners such as UNICEF, UNDP and Save the Children since 2001, with the aim to create better opportunities for children and families. Recently, IKEA Foundation, in partnership with many public and private partners, is involved in a skill-building project for 1 million women in India in different sectors including retail.
We have started the journey to be more inclusive and become an integrated part of the Indian life. We have a strong sustainability agenda where we want to make a positive footprint in all that we do. Now we will go 'all-in' together with stakeholders in the IKEA ecosystem and society to develop a fully sustainable business model for home furnishing.