INDIA'S ROAD TO REFORMS

For many in the Western media and power circles, India can only be a metaphor of violence, bigotry, poverty and social discontent – the facts on the ground don't matter to them at all. In this battle of half-truths and outright lies, India and its government apparatus has certainly got a lot more to do to counter such jaundiced journalism.
 BRAIN DRAIN TO BRAIN GAIN
India needs to speed up judicial reforms to attract larger volumes of foreign investments
Saloni Shah
The Modi government has had success in its efforts to reform the Indian judicial system, but more reforms are needed to speed up the delivery of justice in India.
 GREEN TALK
India will be a key partner in UK's climate summit
Saloni Shah
The United Nations Climate Change Conference (COP26) planned for Glasgow may have been postponed due to the Covid-19 lockdown but India's role in the summit remains crucial.
 INTERVIEW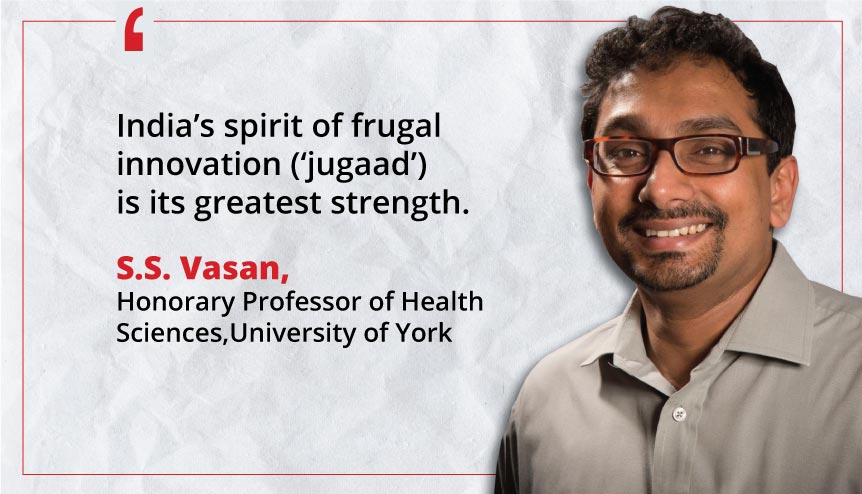 Aditi Balbir is the Managing Director and Founder of V Resort. In this interview with India Global Business, she discusses the company's model for ecotourism, the latest travel trend, and how the company is at once offering a confluence of cultures to the evolved travellers and generating local employment.
 ANALYSIS
Terrorism, multilateralism and reforms will dominate India's UNSC agenda
Saloni Shah
A seat in the UNSC will provide New Delhi with a unique opportunity to raise its voice and be heard at the highest political forum.