How India's textile industry re-invented itself during the Coronavirus crisis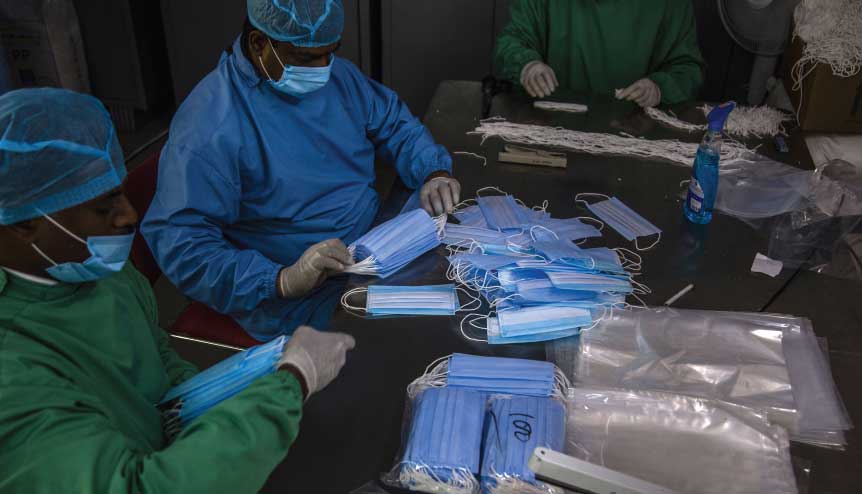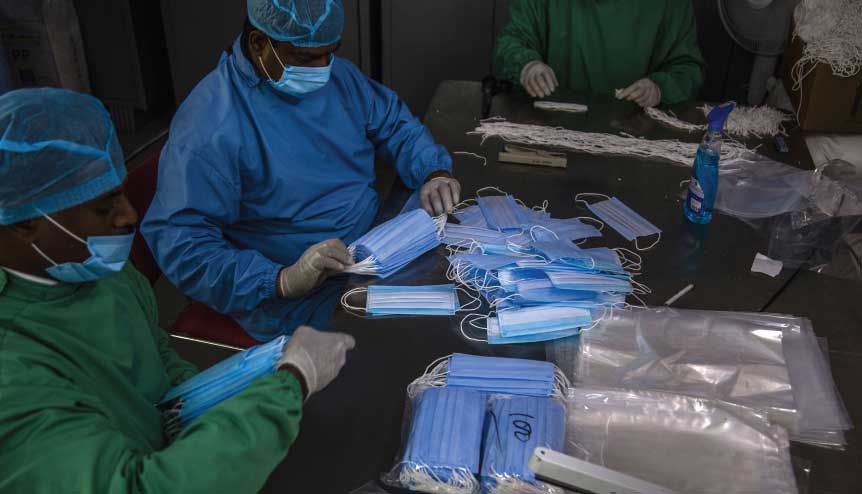 Despite being heavily impacted by the global pandemic, India's textile industry has found a unique way to resurface and save lives and livelihoods in the process.
A few years ago, it was virtually impossible to envision face masks as a part of an everyday wardrobe, let alone a fashion statement. Yet, in a bizarre twist of events heralded by the coronavirus pandemic, that is exactly our 'new normal' today. What's more, the PPE industry is saving lives and livelihoods in India, and the world.
Related stories: India must leverage PPE experience to attract business leaving China
India should make PPE success a template for all industries
Inception of the Indian PPE industry
There are some moments that go down in history as iconic. Spoken words, images and clothes. A single moment captured in a picture, a snapshot history that triggers a movement. Think Abraham Lincoln in his stovepipe hat, giving his famous speech at the Cooper Institute in New York in February of 1860 against slavery. Centuries later, Narendra Modi, India's Prime Minister took to the dais, a traditional red and white 'leirum phee' also known as 'gamcha' scarf wrapped around his face as a mask to rally a nation bogged under the onslaught of a pandemic that had brought the world to a stand still.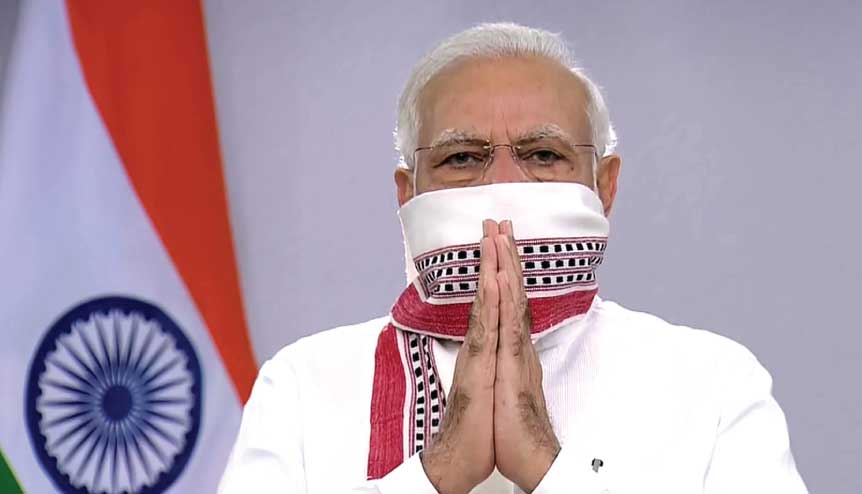 Modi's speech in that distinct scarf became iconic for his rallying cry to Indians for self-reliance and fortitude in the battle against Covid-19, as he announced one of the world's largest stimulus reforms package. That moment, that image in his red and white scarf has gone on to buoy up an entire cottage industry and inspired the larger textile industry by extension.
An innovative solution
The Indian textile industry was one of the most badly hit sectors by the pandemic. Supply in the form of cotton was surplus but demand was shrinking fast as retail orders slowed down. The concept of manufacturing Personal Protection Equipment (PPE) was non-existent at that point in India. Modi's initiative to spearhead an 'Atmanirbhar Bharat' or self-reliant India inspired the country's textile industry.
As the spread of the coronavirus expanded across India, the country began suffering from an acute shortage of PPE equipment. At that point, PPE production was minuscule in India, largely depending on China for much of the supply. The Indian textile industry sensing this gap in the market, pitched in face first to start producing masks, medical gowns, body suits, shoe covers amongst other equipment. Meeting safety standards, of course, were a key requirement. This problem was solved with the help of government support and reforms, India's private industry, research and development centres all collaborating and implementing frugal innovation to help the textile industry meet the safety standards set by the WHO guidelines and produce PPE equipment. Thus, a new industry was born, and more important, India, today, is the world's second-largest PPE producer.
The vacuum left by China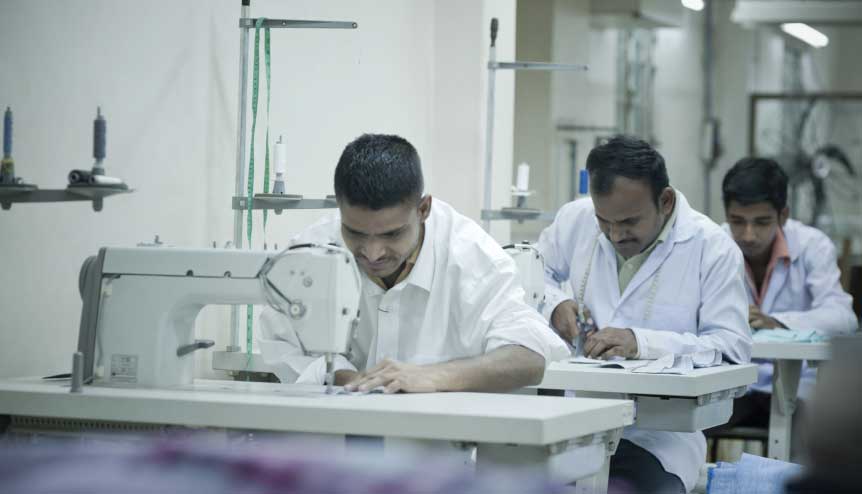 There is also a fast growing vacuum created within apparel and garment production industry as businesses look to move out of China.
As looming anti-China sentiments rise across the globe, fuelled by the country's lack of transparency over the initial spread of the virus, the faulty 'Made in China' test and PPE kits sold to countries around the world and the blatant profiteering of Chinese companies from the disruption caused by the Coronavirus. This sentiment has now spiralled into large boycotts of 'Made in China' products with several countries beginning to, and actively looking to move their manufacturing operations out of China. India's goodwill and demonstration as a 'reliable and responsible partner country' during a time of global crisis now also makes it an attractive and preferred alternative destination for these businesses leaving China.

Reimagining the loom
The once flagging textile sector has now reinvigorated itself, by reimagining the loom rather than reinventing it. What's more Modi's 'gamcha' style face mask has inspired a whole new cult following of its own, spawning a cottage industry that solely produces the iconic mask to meet rampant demand.
In another bizarre 'new normal' trend, weavers and textile makers have begun to make masks for brides and grooms in rich handloom materials to match their bridal outfits. These fancy face masks have now become a fashion statement for young couples getting married during the pandemic. According to news reports accessory designers are now working overtime to meet the increasing demand of these 'bridal masks.'
Seaming boundaries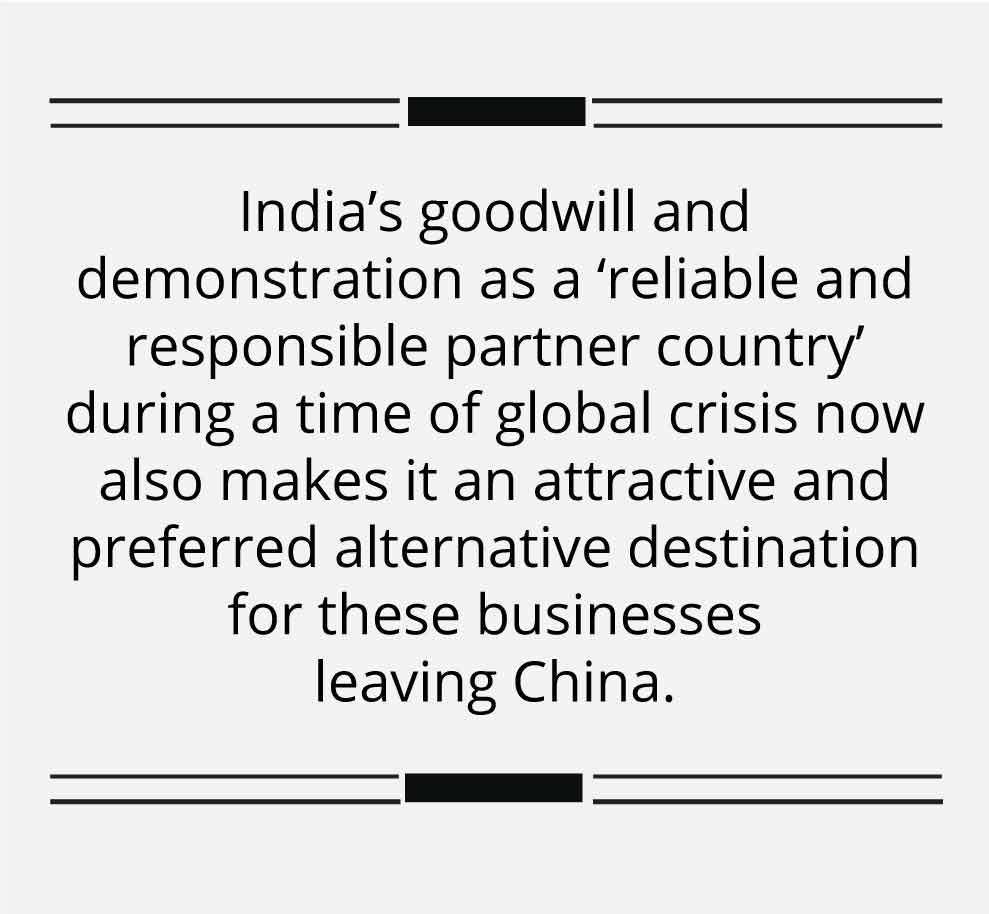 This metamorphosis within the Indian textile industry, showcasing its frugal innovation, entrepreneurial prowess and collaborative approach is also sparking off some interesting partnerships with other countries. Such as the collaboration between Arvind limited, one of India's largest textile to retail company and its tie up with Swiss Textile Innovation leader HeiQ Materials and Taiwanese Specialty chemical major M/S Jintex Corporation to produce an 'anti-virus technology textile called "Intellifabrix." Garments treated with HeiQ Viroblock are said kill viruses upon contact, helping to minimising the risk of re-transmission of pathogens through clothing. HeiQ Viroblock is also one of the first textile technologies in the world to claim such efficacy on SARS-CoV-2.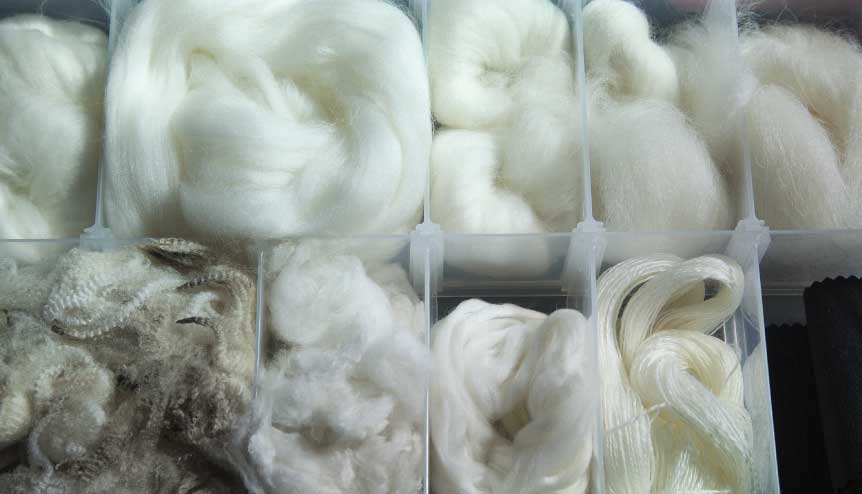 Then there is the consignment of Merino sheep out of Australia to India. The sheep have been reared by researchers in Uttarakhand in northern India in order to prove quality Merino wool locally. The last test report on the wool has now proven that the quality is closest to that which is farmed in Australia. Along with funding and support from the State government, these sheep will be crossbred to produce quality Merino wool, which in turn will provide a sustainable livelihood to the migrant population that has returned to Uttarakhand due to the pandemic.
There are also talks between India and Bangladesh to collaborate on garment production in order to attract western retailers moving their manufacturing operations out of China.