Hong Kong: Where business goes to grow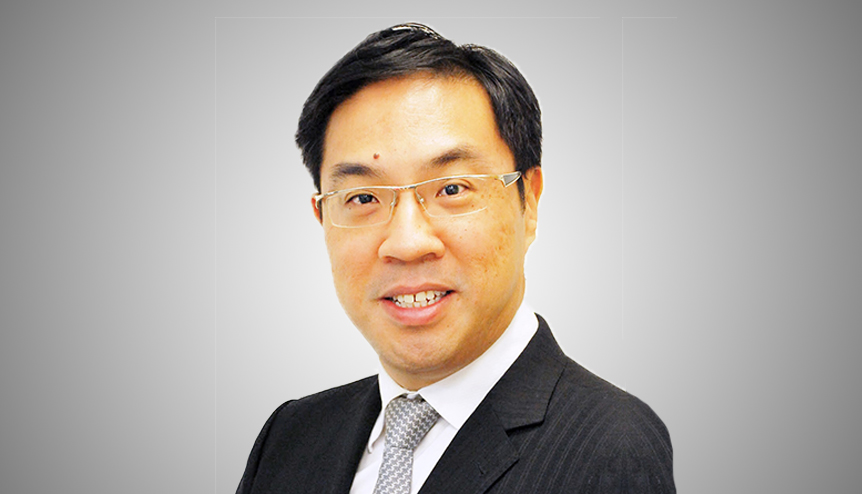 Invest Hong Kong makes a play for Indian investments as the region vigorously promotes innovation and technology.
Hong Kong is a highly dynamic city that serves as the perfect platform for Indian companies expanding into China and Asia Pacific. It is a modern, fast-paced, hyper-connected and business-friendly city with a multitude of advantages to ensure businesses enjoy a level playing field and flourish.
Core Advantages
Strategic location in Asia: Hong Kong enjoys an enviable and strategic location in the heart of Asia. The city is connected to half of the world's population within five hours of flying time.
Low, competitive and simple tax regime: Hong Kong has a simple, transparent and low taxation system. A two-tiered tax system came into effect in April 2018, with the tax rate for the first HK$2 million of profits of corporations lowered to 8.25 per cent, thereafter at 16.5 per cent.  There are also special tax incentives in relation to corporate treasury centre, aircraft leasing and R&D activities.
Rule of law: Under the "One Country, Two Systems" principle, Hong Kong retains its common law system and provides effective legal protection to individuals and businesses. The city also has strong protection of intellectual property rights.
World-class infrastructure: Hong Kong's advanced infrastructure includes world class domestic transport networks, international airport, highways, port facilities and operations. It is also a communications hub in the Asia-Pacific region with a well-developed information and communications infrastructure.
Strong talent pool: Hong Kong has a highly educated, bilingual workforce. The pool of professional talent has international business know-how and expertise.
Hong Kong and India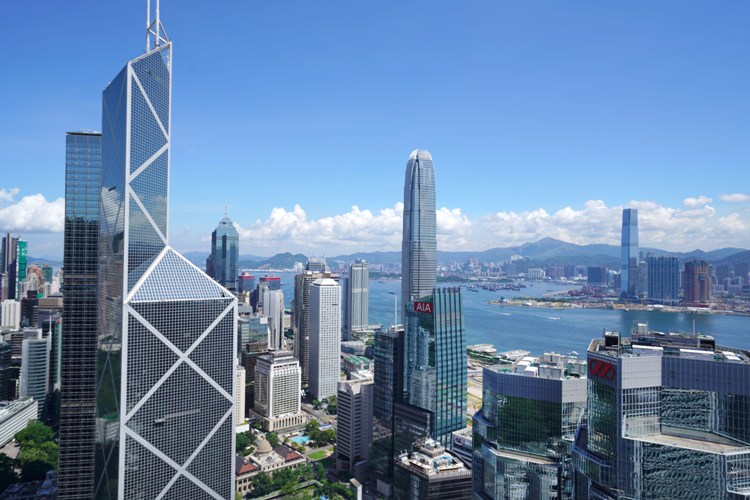 Hong Kong has a well-established Indian community that has greatly contributed to the economy over the years. The chairman of Hong Kong General Chamber of Commerce is Dr Aron Harilela of the renowned Harilela Group. There are around 36,000 Indians living in Hong Kong, with many working in banking, information technology and shipping.
The bilateral trade in goods between India and Hong Kong amounted to about US$34 billion in 2017 with an increase by 27 per cent from 2016. India was Hong Kong's seventh-largest trading partner and Hong Kong was India's fifth-largest in 2017. Inward direct investment from India reached about US$1.6 billion at the end of 2016, with almost a 17 per cent year on year increase. Today, there are currently 13 Indian banks operating in Hong Kong and over 1,500 companies in different businesses, such as jewelry and mineral manufactures.
In March 2018, Hong Kong and India signed a comprehensive agreement for the avoidance of double taxation (CDTA). Under the CDTA, double taxation will be avoided in that any Indian tax paid by Hong Kong companies will be allowed as a credit against the tax payable in Hong Kong on the same profits, subject to the provisions of the tax laws of Hong Kong. Likewise, for Indian companies, the tax paid in Hong Kong will be allowed as a deduction from the tax payable on the same income in India.

Moreover, the agreement provides the following tax relief arrangements:
(a) India's withholding tax rate for Hong Kong residents on interest (currently at 20 per cent in general) will be capped at 10 per cent;
(b) Hong Kong airlines operating flights to India will be taxed at Hong Kong's corporation tax rate, and will not be taxed in India; and
(c) Profits from international shipping transport earned by Hong Kong residents arising in India and subject to tax there will enjoy 50 per cent reduction in tax in India.
Diversified Economy
Hong Kong Chief Executive's Policy Address 2018 has announced a range of measures to further diversify the economy, including:
HK$20 billion injection to the Research Endowment Fund of Research Grants Council
Launch a HK$3 billion Research Matching Grants Scheme
Introduce a fellowship scheme for outstanding academics to strengthen the R&D and innovation and technology talent pool in Hong Kong
Launch a HK$2 billion re-industrialisation funding scheme to set up smart production lines in HK
Allocate HK$2 billion for facilities to support the smart manufacturing sector in industrial estates
Increase funding support for the technology transfer offices in universities
Formulate tax measures to foster ship leasing business; tax concessions for marine insurance sector; HK$200 million additional for the Maritime and Aviation Training Fund
Issue first batch of virtual banking licences in 2018 or early 2019
Open up government premises to install 5G base stations by mobile phone operators
Extra HK$1 billion for Film Development Fund to nurture talent, enhance local film production, expand markets
Guangdong-Hong Kong-Macao Bay Area
Looking beyond Hong Kong, the city offers Indian businesses a fantastic location to capture the new and exciting opportunities that will arise from the Guangdong-Hong Kong-Macao Bay Area (Greater Bay Area – GBA) in southern China. The nine cities in Guangdong plus Hong Kong and Macao already represent an economy comparable to South Korea or Australia. There is a consumer base of almost 70 million people, which is relatively and increasingly wealthy.
With the completion of two mega infrastructure projects this year, namely the Hong Kong section of the Guangzhou-Shenzhen-Hong Kong Express Rail Link and the Hong Kong-Zhuhai-Macao Bridge, major cities in the GBA are just an hour or so travelling from Hong Kong. On top of that, the powerful combination of Hong Kong's leading status as an international financial centre and its vibrant research and startup environment, with the scale of innovation and advanced manufacturing in the Greater Bay Area will see this region flourish in the years to come.
Hong Kong is vigorously promoting innovation and technology, with key focus areas including fintech, biotech and smart city development that Indian companies can take advantage of. The city is also building the biggest innovation and technology platform in its history – the Hong Kong-Shenzhen Innovation and Technology Park. The park is also strategically significant for research companies, universities and institutes from India to leverage the competitive advantages of both Hong Kong and Shenzhen in innovation and technology and accelerate their access to the Mainland market. The advantages will attract different expertise from around the world to converge and contribute to the formation of a global leading innovation hub. Moreover, there is a super tax deduction for corporations of up to 300 per cent for research and development expenditure.
David Wong is the Head of Strategic Research at Invest Hong Kong, responsible for generating thought leadership content and conducting research on global investment trends and economic development.
About Invest Hong Kong
Invest Hong Kong is a Hong Kong Special Administrative Region government department responsible for attracting and retaining foreign direct investment. We offer free, confidential and tailor-made advice and services to support companies from the planning stage right through to the launch and expansion of their business. Our team in Mumbai stands ready to support Indian businesses to set up or expand their business in Hong Kong.