Healthcare holds key to UK-India early harvest deal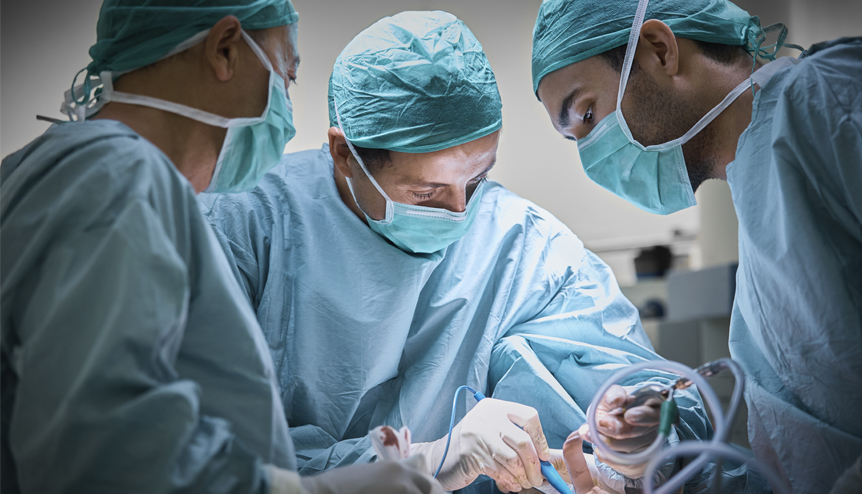 Indian Commerce and Industry Minister Piyush Goyal has indicated that healthcare tie-ups can form a strong basis for a preferential trade agreement between the UK and India.
India offers huge potential in the field of quality care at an affordable price and the UK can certainly benefit from it, according to Indian Minister for Commerce and Industry Piyush Goyal.
In his keynote address to the Confederation of Indian Industry (CII) Annual Conference entitled 'A New India-UK Economic Partnership in a New World: Lives, Livelihood & Growth' this week, the minister admitted that while discussions are ongoing between the UK's state-funded National Health Service (NHS) and Indian counterparts, any tie-up in the healthcare sector must form part of a wider package that can pave the way for a so-called "early harvest" deal ahead of Brexit in January 2021.
"We are committed to a free trade agreement (FTA) with the UK, it will be good for both Commonwealth countries. But ahead of that we can pick up 40-50 items to focus on for a preferential trade agreement (PFA), like an early harvest," the minister said.
"Healthcare is a sector that offers huge potential on both sides. We are in dialogue and proposals have been made but these should form part of a package, creating a PFA which comes with market access and tariff concessions on both sides," he said.
Have you read?
Birmingham pushes for closer healthcare ties with India
The UK is a natural healthcare partner for India
Providing healthcare to India's poorest
Sitharaman opens up all sectors to pvt sector, addresses bankruptcy laws; healthcare and online education
UK-India collaborations could significantly advance the Indian healthcare landscape
The Indian healthcare industry is poised to address domestic and global requirements
Attractive proposition
His focus on healthcare was echoed by Indian Foreign Secretary Harsh Vardhan Shringla, who pointed to the 22 per cent annual growth of the sector in India.
"Healthcare is a very attractive proposition. India offers scale and affordability and with a complementary strategy, this sector can lead to winning partnerships," he said.
Gaitri Issar Kumar, the Indian High Commissioner of to the UK, also flagged the many complementarities in healthcare – specifically in terms of development of active pharmaceutical ingredients (APIs), medical equipment manufacturing, creation of health infrastructure, among others.
"We can learn on both sides for better preparedness for future crises," she said, in reference to collaborations during the Covid-19 pandemic.
Education and skills
The need to make greater use of the commonality between the education systems of the two countries was in focus when medical professionals and pharma industry representatives got together for the India-UK Healthcare Bridge roundtable of the CII virtual summit.
"The only silver lining to this pandemic, which has wreaked havoc around the world, is that whatever technological interventions we had on our long-term charts, have become immediate," said Dr Naresh Trehan, Chairman & MD of Medanta – one of India's leading healthcare providers.
"The laboratory to bedside innovations are here to stay. And, we know much of this is already present in the UK but has not left its shores. There is a lot of common ground here. With the manufacturing capability of India, we can bring to market a lot of innovations to quickly and at an affordable price point," he said.
High quality
India's key role in the sphere of pharma and vaccine development was also in focus, with Minister of Investment Lord Gerry Grimstone highlighting the surprise within British government ranks to discover that the country was almost entirely reliant on India for its paracetamol tablet supplies at the peak of the pandemic earlier this year.
"We would like to see India much more globalised and part of the international supply chain network," he said.
And, these international supply chains would inevitably play a key role for the healthcare sector as India speeds up the manufacture of essential drugs and vaccines in the near future.
"India is a huge force in this sector. The mantra should be: discover and design in the UK and develop and make in India," said Rajiv Modi, Chairman & MD of the Gujarat-headquartered Cadila Pharmaceuticals.
"That is because the UK is at the forefront of discovery and India is at the forefront of supplying the highest quality medicines at the most affordable prices. That's where the synergy lies," he said.