Has the UK undersold itself in India?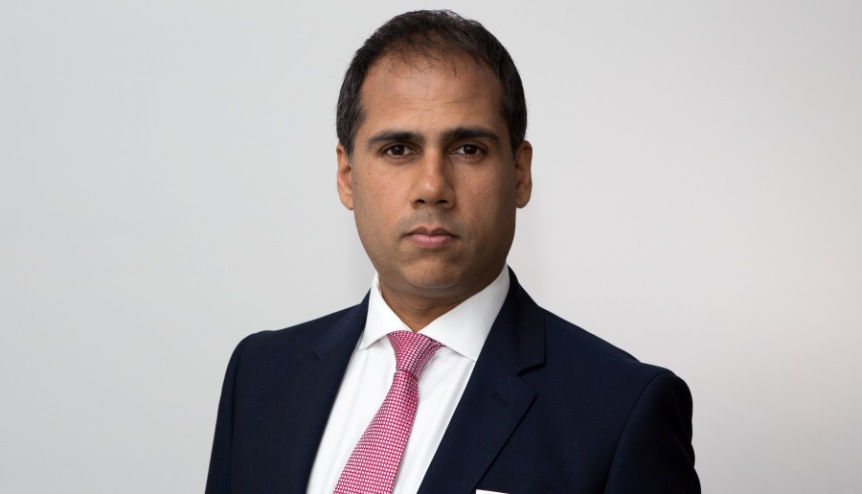 It is time for India to grasp the size of opportunities the UK has to offer, writes a well-heeled UK-India dealmaker.
Almost 20 years ago, the then UK Prime Minister appointed me to the UK India Roundtable to suggest policies to the Prime Ministers of both countries to enhance ties. Both country's governments have sought closer ties for decades. But what of the future? What more can be done?
India's GDP grew at 7.1 per cent in 2016- 2017, and is expected to grow at 7.4 per cent in 2018-19, when it will overtake the GDPs of the UK and France. Initiatives to boost Indian GDP by Prime Minister Narendra Modi also boost UK exports, such as the Access India Programme – a market entry support programme aimed at facilitating investments by UK small and medium enterprises (SMEs) in India.
The Numbers
Since 2000, the UK has been the largest G20 investor in India, investing £17.5 billion and creating 371,000 new jobs, which represent 10 per cent of all foreign direct investment (FDI) related jobs in that period. British companies in India now employ almost 800,000 people, representing one in 20 jobs in India's organised private sector.
Over the last two decades, 8 per cent of all FDI into India was from the UK.
Of the 600 UK businesses present in India, almost 60 per cent operate in two sectors – advanced engineering & manufacturing, and financial & professional services.
Around 60 per cent of UK companies in India have a turnover of less than £5 million per year – so it is not just a few big companies representing growth.
Well I don't think the UK has undersold itself, I think India, unlike say America, Japan, Qatar, Saudi Arabia, Singapore, Malaysia, has not grasped the size of the UK opportunities.
Technology
PM Modi knows it is initiatives like his "Digital India" programme and focus on artificial intelligence (AI), Fintech, Internet of Things (IoT), big data, robotics, which will tie India to countries such as the UK – also a global leader in every sector the Indian PM has identified for a strong vibrant India. But there is untapped potential.
First, consider that the during the past five years, according to 'The Financial Times' last year, trade between the two countries has fallen from $15.7bn a year to $14bn. Just 1.7 per cent of British exports go to India, less than go to Sweden and a fraction of the 44 per cent that goes to the European Union (EU).
Second, having heard the Indian PM speak in London well before he was a PM thanks to the founder of this publication, one knows he does feel intellectual property (IP) protection does not necessarily benefit Indian growth. The patent revocation for GSK's Tykerb would not have troubled the PM. But it may trouble investment from the UK into India.
Ease of Business
As the UK India Business Council's (UKIBC) 2017 'Ease of Doing Business in India Report' indicated, there is still much work to do to get into the top 50 of the World Bank's rankings. But it is also clear PM Modi has his targets on that ambition. Free trade agreements (FTAs) will mean nothing if India does not achieve that target – businesses will simply tap into other easier markets and prioritise them. The Indian PM is well aware the world does not owe his country a living, just as the British PM is aware that Commonwealth ties do not mean open migration borders.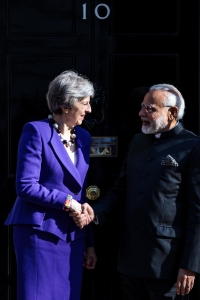 This is key for the UK to target; helping Indian businesses establish in the UK due to the UK's ease of doing business.
The budgets of the Modi-led government with an emphasis on infrastructure and healthcare projects (Modicare), all attract trade and investment to India and benefit the country. Add to this the Swachh Bharat Abhiyan (Clean India mission).
As of March 2015, some 550 UK-based portfolio investors were active in India, with investments worth £11.8 billion. This sum equates to nearly 10 per cent of the total cumulative investment by foreign institutional investors (FIIs) in India. We set up our Private Equity (PE) fund to invest in Indian companies a decade ago.
But the PM has more work to do. In a UKIBC poll of British business "Quality of bureaucracy" is rated as the weakest component of India's business environment – 33 per cent rating it as "very poor".
What will boost trade, making UK more attractive in India?
According to UKIBC, 'Request for product or service from customers in India' emerged as a key factor, with 62 per cent of respondents rating it as "very important", followed by "Visiting the markets (personally)" – with 53 per cent respondents highlighting it as "very important" for why UK companies were active in India.
The same poll, and I credit PM Modi for this, showed a drop in corruption as a barrier to British companies doing business in India. But equally, getting payments from government contracts remains an issue. So, the biggest battle for PM Modi in boosting India's trade is with his own bureaucracy – but he well knows that. His "E-biz" initiative will (slowly) make matters better – but again the state governments needed to be battled with and PM Modi's policy of "competitive federalism" will help.
The mandatory "Tender Transparency" in healthcare fails to encourage new and innovative ideas; the requirement to demonstrate past performance and a track-record in India is an unfair barrier for new entrants, who want to bring new ideas, technology, and finance into India. Problems such as these remain and so much more needs to be done to improve trade and investment by India, but under this Indian PM there is the will and push from above.
According to the UKIBC: "The positive movement… indicates that the government's measures to put in place better taxation structures and simplify regulations are finally starting to show results. This is also reflected by the gradual rise in the 'Quality of bureaucracy' over the last three years." Bravo Modi.
Vision
The Indian PM's vision has undoubtedly led to investment and capital from UK to India:
Make in India: India is forecast to post GDP growth of 6.7 per cent in 2017-18, rising to 7.4 per cent for 2018- 19. The public "repositioning" of India, coupled with targeted structural reforms and policies such as Make in India, have made India a beneficiary of a deluge of FDI flows, according to UKIBC.
Smart City: The partnership struck in 2017 between Rolls Royce and Tata Consultancy Services (TCS) in order to exploit future data innovation opportunities in IoT is one example. India's young population, one in every three people below the age of 14, shows why the UK's tech advantage and India's know-how needs are inextricably linked.
Electric Cars: India has a policy to have all-electric vehicles by 2030.
Healthcare: The Indian healthcare industry is growing at a rapid pace and is expected to be at £197 billion by 2020.
Blockchain: The Indian Finance Minister, Arun Jaitley, specifically mentioned the importance of this technology in his Budget speech 2018 and the UK is the global leader in the space.
MeghRaj: The official government of India cloud, the use of AI in national security, and big data for Aadhaar – all areas of strength also for the UK to collaborate.
Raising Capital in the UK: Currently there are 23 Masala Bonds listed, which have raised $4.91 billion. Indian Railway Finance Corporation (IRFC), listed its first Green Bond in 2017 at the London Stock Exchange, raising $500 million. Indian Power Finance Corporation raised $400 million; Rural Electrification Corporation of India raised $450 million; National Highways Authority of India raised INR 3,000 crore ($448mn) on the London Stock Exchange. It is not about Brexit or visas or who is "top dog" and "begging bowls" – it is about mutual benefits. Here, the UK definitely is not under-sold.
Using the UK's know-how: The Indian PM through bilateral channels such as the Joint Economic and Trade Committee (JETCO), India-UK Financial Partnership and UK-India CEOs Forum has welcomed MoUs to share UK best practice with India on boosting trade, improving IP, developing the corporate bond market, enhancing financial training, technology collaboration in advanced manufacturing, aerospace, and reducing business barriers. This vision to learn from the best is a hallmark of the Indian PM.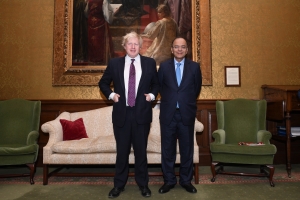 Indeed, transport minister Shri Nitin Gadkari came to the UK to call upon Indian business leaders in the UK to come forward and cooperate with the Indian government in its Namami Gange project to clean the river Ganges. At the gathering, the Indian Minister highlighted that projects worth over Rs 2,500 crore ($373mn) were on offer.
UK businesses make a huge contribution to the Indian growth story, not least through the employment of over 780,000 Indians, or 5.5 per cent of the country's organised private sector workforce.
Movement of People – Developing Skills
It is vital India develops skills from the free movement of UK businesses. And the Indian PM's focus on skills development is critical to building modern India.
UK businesses in India invest significantly in skills development and corporate social responsibility (CSR). UK businesses in India invest 7 per cent of total revenue on skills development and on average 4.4 per cent of their profits in CSR.
10 leading UK-based companies with significant presence in India have signed the UK-India Skills Pledge, committing to invest £29.29 million to train around 2 million people in India by 2020.
So, it is with his focus on ease of doing business in India and on tech and entrepreneurship, that bilateral trade will naturally increase; even as journalists and politicians continue to natter over visas. Prime Minister Modi moves over and beyond minor issues.
Alpesh Patel is Dealmaker (India) in the Department for International Trade (DIT) and CEO asset manager at Praefinium, investing in India.
*Courtesy: UKIBC, DIT and the Indian High Commission in London for the data in this article